The latest venture back into the MCU is one I've been excited about since it was first announced. Also, for the first time, one that focused on a character I have no prior knowledge of, Shang-Chi. For those of you who like me, only know about Shang-Chi because of the upcoming movie, here is a quick bio:
Shang-Chi, or Master of Kung Fu/Brother Hand, is a character who first debuted in the comics back in 1973. Shang-Chi is the son of the infamous Fu Manchu, who trained Shang-Chi since infancy in the martial arts and to be an assassin. When Shang-Chi eventually discovers that his father isn't the great guy he grew up believing he was, Shang-Chi becomes an ally of MI-6 and helps to thwart his father's many plans for world domination. After a while, Shang-Chi teams up with some friends and forms Freelance Restorations, an independent spy agency. However, upon witnessing his father's death, a guilt-ridden Shang-Chi ends up quitting the agency, cutting ties with all his friends and moving to a remote village in China to live out the rest of his days as a fisherman.
Three Shang-Chi Comics To Read
Because Shang-Chi wasn't a character I grew up on, I decided to grab as many comics featuring him as I could and read up before the movie came out. Here are three of those comics.
The Legend of Shang-Chi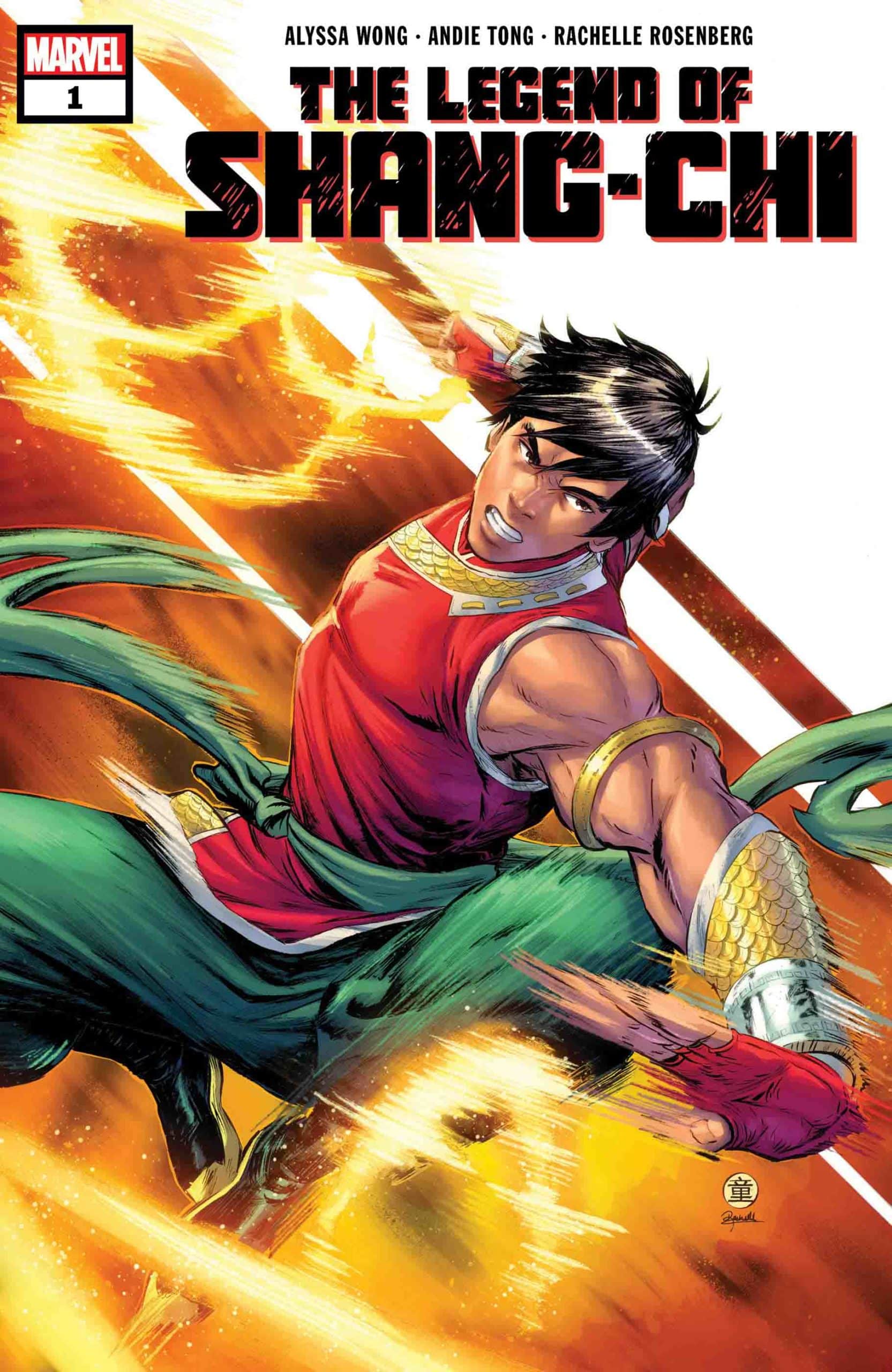 1 Issue written by Alyssa Wong (The Doomed and the Dammed; Sensational Wonder Woman; Future Fight Firsts) and with art by Andie Tong (Tron: Betrayal; Green Lantern: Legacy; Tangent: Superman's Reign)
If you want to know more about who Shang-Chi is as a character, this thrilling one-shot is what you've been looking for. What The Legend of Shang-Chi lacks in length, it more than makes up in action and adventure.
After Shang-Chi heads to London to meet up with his old partner and the love of his life, Leiko Wu, Shang-Chi finds himself tasked with an important mission. Shang-Chi needs to recover a mystic item known as the "Equinox Blade" from a museum to prevent it from falling into the wrong hands. However, what starts as a simple cut-and-dry mission soon turns into so much more, and Shang-Chi's skills are put to the ultimate test as he must face off against one of Wolverines foes, Lady Deathstrike.
Shang-Chi: Brothers and Sisters
5 Issues written by Gene Luen Yang (American Born Chinese; Level Up; Avatar: The Last Airbender) and with art by Dike Ruan (Black Cat; Spider-Verse; Friendly Neighbourhood Spider-Man), Philip Tan (Iron Man; Spawn; Uncanny X-Men) and Sebastian Cheng (Wolverine; Iron First: Heart of the Dragon; X-Men Legends)
The comic series was written to coincide with the Shang-Chi movie.
Without spoiling too much of the story: After Zheng Zu passes away, the secret society he led steps out of the shadows to accept their new leader, Zheng's son, Shang-Chi. Shang-Chi wants nothing to do with his father's legacy, but his sense of family obligation won't allow him to step down.
Pretty soon, Shan-Chi finds himself in mortal danger as someone known as "Sister Hammer", who he previously believed to be dead, is after him for stepping into the position she feels belongs to her. Brothers and Sisters is a story about family and the obligations that come with it.
Grab Shang-Chi Brothers and Sisters here
Deadly Hands of Kung Fu – Out of the Past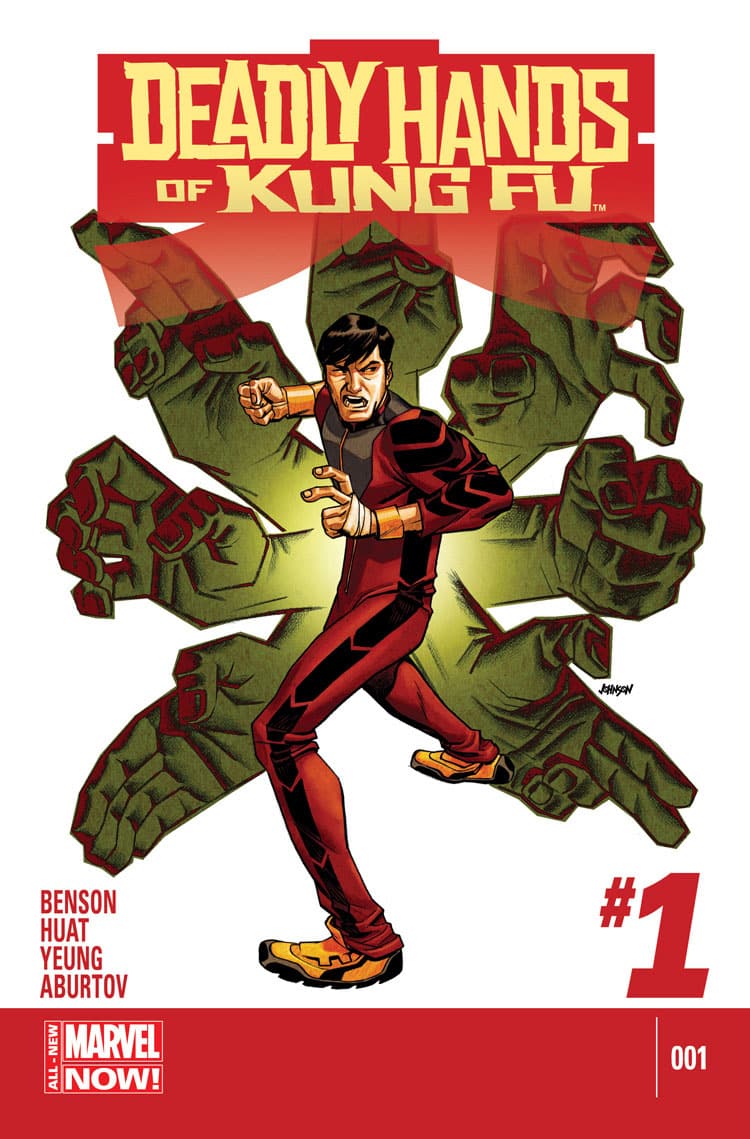 4 Issues written by Mike Benson (Moon Knight; Batman: Streets of Gotham; The Punisher) and with art by Tan Eng Huat (Doom Patrol; Batman: Journey into Knight; Ghost Rider)
A love letter to Kung-Fu movies from the 70s. Bensons mini-run of Deadly Hands of Kung-Fu isn't exactly beloved, but it is a very humanizing look at a character known in the Marvel Universe as the Master of Kung- Fu. The story starts us off in the action, Shang-Chi's long time partner, and the love of his life, Leiko, is on the run from a group of assassins, led by Shang-Chi's nemesis, Razorfirst.
When Leiko is caught, Razorfirst declares her a traitor and brutally murders her. When Shang-Chi finds out what happened, he requests leave from the Avengers to attend the funeral and pay his last respects. This leave of absence soon turns into Shang-Chi teaming up with old friends and pursuing his old rival once more.
Grab Deadly Hands of Kung Fu here
I am forever excited each time a new Marvel movie/show gets announced. Not only has Marvel been doing an absolutely fantastic job of putting comics on the screen and into the minds of many who have never been exposed to the comics before, but they're also doing a great job of bringing more diversity and representation to the screen – something that's been lacking for way too long and is needed now, more than ever. It makes me happy to know that Shang-Chi is getting some love, and I can only hope that Marvel continues with this hot streak of theirs in the years to come.
You can catch Shang-Chi in theatres from 3 September. Catch up on the trailer below.
If, like me, you've never actually picked up a Shang-Chi comic before and this list inspired you too, then remember to head over to Critters and Comics and expand your comic book universe alongside me – it's sure to be one action-packed ride.