If you have been hiding under a rock, Boet Fighter is an upcoming South African-developed game by Cali4ways Games. In the game, you take on the role of Hard Eddy (or Modise "Mod-C" Cele if you are playing co-op) and beat up a lot of okes as you try and track down your binnet that vanished during a date.
RELATED: New South African Game Studio From Boet Fighter Devs Opens Up in Johannesburg, Boet!
Yes, Boet Fighter could be one of the most over-the-top action fighting games ever made but it is due to the game's South African setting that made this all possible. South African humour is one-of-a-kind and after seeing much of the game this past weekend, I am confident South Africans are going to love it.
But what makes it so "locally-flavoured"? Well, there's a lot going on in Boet Fighter of which many are not aware of and I am here to make sure get to know the game even more so you can get hyped for it. Here are five reasons why you should be excited about the game.
[su_youtube url="https://www.youtube.com/watch?v=5Wye___09Xw"]
It is Highly Offensive, Okes
If you have not noticed yet, Boet Fighter is not holding back on the stereotypes and it is highly offensive but who cares. Chances are, if you get offended by the characters, setting and plot in the game, you are most likely one of the stereotypes the game is trying to showcase and you need a lifestyle change.
The game is set in a fictional Johannesburg and takes you to a load of places around the city where very cliche things happen. Sure, a lot of these places and characters have been blown up and out of proportion but that is the whole point of it.
The "Alpha Boet" theme, the overweight Afrikaans rugby fan, and of course the muscle Mary with the world's smallest penis, the world's biggest muscles, ego and thinnest legs.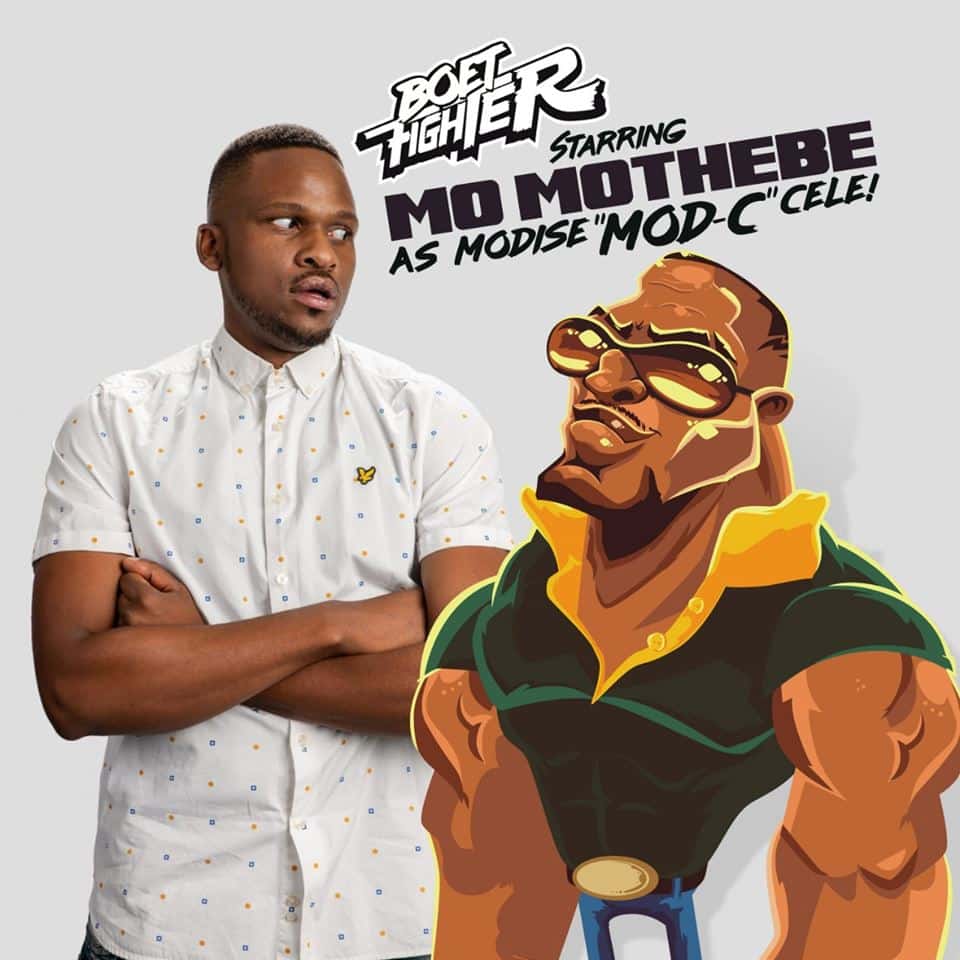 The thing is, we all know one of these people and as much as we want to say something, we can't so Boet Fighter is saying it for us. Just know that one playthrough of Boet Fighter will not be enough to notice all the smaller details that touch on the satire world that Cali4ways Games have built.
The Voice Acting Taam is Golden, Boet
Much of the game's comedy comes from the voice acting and it is a lot to take in. It is brought to life thanks to the great cast behind the characters in the game.
The Alpha Boet is played by Gord Laws and brings the low-IQ personality to life. Tshireletso Mo Mothebe plays his sidekick and coconut, Modise "Mod-C" Cele who literally has something to say for everything.
He chirps about anything and everything and kind of reminds me of Seann William Scott as Steve Stifler in American Pie, but just not white.
We then have the characters that have not been revealed yet including a character played by myself, Marco Cocomello, and Pippa Tshabalala. I cannot share much about these characters but just know they will be just as ridiculously over-the-top as you can ever imagine.
Like I said before, you will need a couple of playthroughs of Boet Fighter to notice and pick up on all the ruthless jokes.
The Boss Faaghts, Charnas! 
Honestly, I was a little worried about Boet Fighter at one stage of its development. I was concerned about the lack of diversity and challenge but that all changed after I saw just how crazy the game's characters are.
This is especially found in the boss fights which, while I cannot share much, will have some crazy tie-ins to iconic South African people that will leave you in stitches.
Again, this is all something you will have to see to believe but just know, these boss fights are looking crazy-fun. This is mainly due to how creative the team were when putting them together. From the locations to the actual characters and fights themselves. To me, these moments look like they will be the pinnacle of the game.
It is Retro in 2019 and Looks Flippen Naaice!
Let's be honest, Boet Fighter is feeding us classic Streets of Rage in 2019 and I am here for it. That classic side-scrolling beat em' up has been flying under the radar and we all grew up playing it which makes it so much more appealing.
The whole couch co-op vibe reminds me of those late nights playing Teenage Mutant Ninja Turtles: Turtles in Time with my brother as we tried to complete it in one go. With that being said, its art style is truly remarkable and it will go a long way thanks to this.
Everything just pops in the game and looks fantastic in motion. The cinematics move about and every little detail comes to life thanks to the vibrant and unique style sheet. The levels and enemies and how they combine together to create this moving art piece is wonderful to witness.
There is Nothing More South African
Of course, the game is South African in every way possible which is why all 58 million (I think it's 58 right?) people in the country should play it at least once.
Everyone will find that one South African reference that they will chuckle about be it while dodging an overloaded taxi driving on the pavement or fighting a drunk rugby fan as his belly fills every inch of his way-too-small rugby jersey.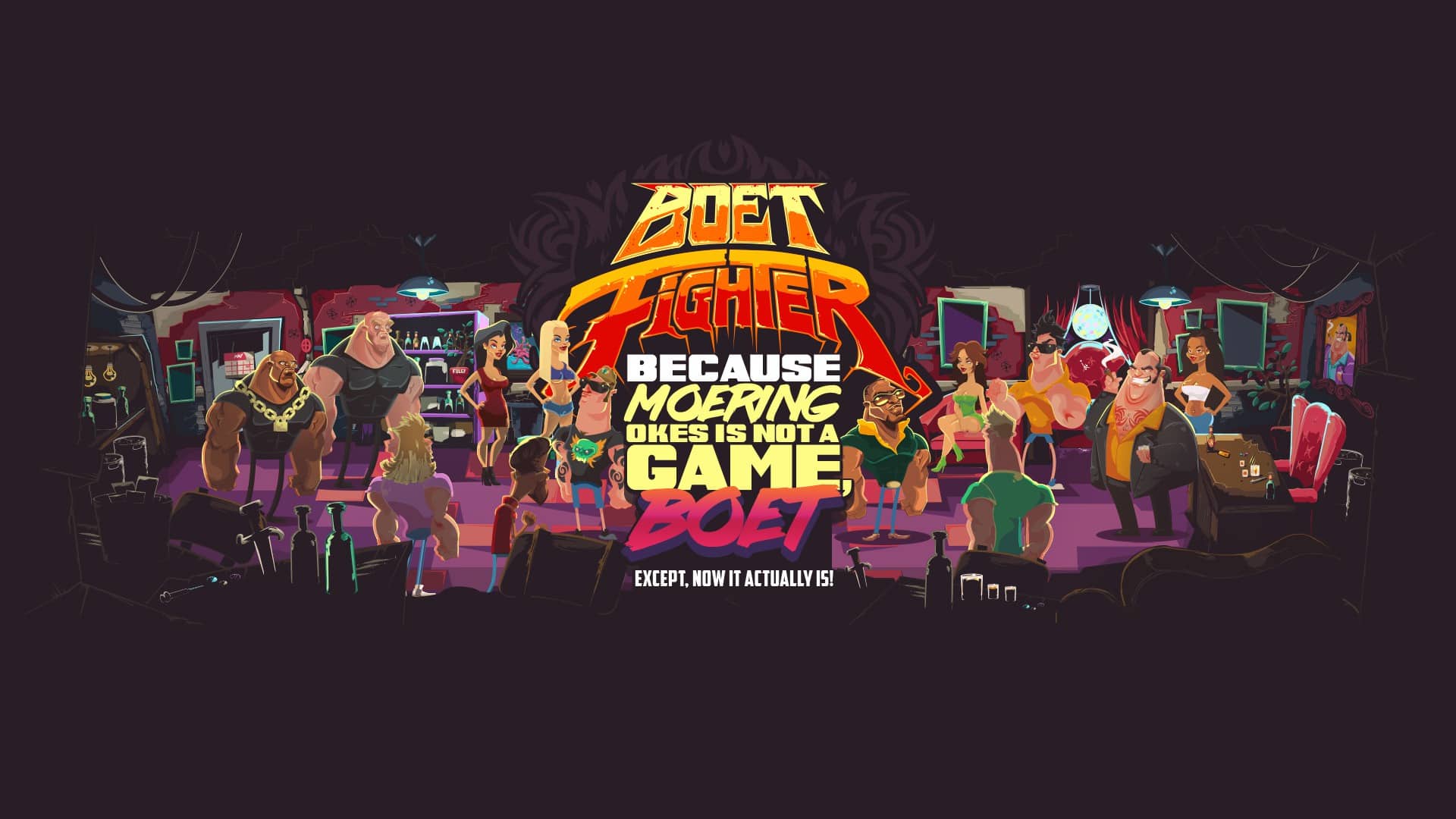 The levels, the enemies, the script, the art, and the soundtrack are all proudly South African and it has been built on the love of our awesome country and the humour we will only understand.
Yes, it will leave you with your eyes wide open at times as you try to digest what you just witnessed but the trip will be worth or those uncomfortable one-liners.
Boet Fighter is currently in development for Steam (PC), Android and iOS with consoles set for release at a later date. The game is releasing this Spring in SA so anytime between September and November 2019.
Make sure to follow Cali4ways Games on Facebook and Twitter for development updates as well as the official Boet Fighter game page on Facebook for more info.