The Acer Predator Triton 900 is extra. Right from the start, I was questioning design features and the sheer power put into this mammoth of a machine. It is one of the most powerful gaming laptops on the market packing an NVIDIA RTX 2080 that is capable of running any modern game at a solid 60 frame per second in 4K. Yes, this is a 4K gaming laptop too. Get where I'm going with the whole "extra" statement yet?
Check out the full video review of the device:
[su_youtube url="https://youtu.be/TK3lRJQ40Ek"]
Then we have the design which is just out of this world and a little unnecessary. The 17.3-inch display is on a convertible arch that can swing back and forth and position itself closer to the player and even flat on the keyboard, for gamers who want to play Destiny 2 in tablet mode with their keyboard covered up. The display is also a touch screen, another unnecessary design choice further bloating the price tag of this crazy laptop into the R85,000 price range – Yes. Almost R100k for a gaming laptop. The price is as crazy as this device's features, trust me.
RELATED: Everything New On Netflix This July 2019 – Stranger Things Season 3 and More
Sure, these things are nice to have but a lot of the Predator Triton 900 feels like a show-off feature which Acer is no doubt trying to pull off. How does it game? Well, like a dream come true.
Acer Predator Triton 900 Tech Specs
Display – 17.3 inch 4K (3840×2160) IPS
GPU: NVIDIA RTX 2080 8GB
CPU: Intel Core-i7 8750H
HDD: 1TB SSD
RAM: 32GB DDR4
Keyboard: Per-Key RGB chiclet
Slots: HDMI, DisplayPort, 2x USB Type A, 2x USB Type-C, LAN, Mic and Audio Jack
Upgrades: 2x M.2 Slots (1 used for the 1TB SSD already)
Materials: Plastic, Polycarbonate, Aluminium
Price: R84,999
Acer Predator Triton 900 Design
As mentioned before, the Acer Predator Triton 900 is strange. There is a lot going on here but the laptop is striking at first glance. It is this big and heavy slate of metal that feels cold in your hands. Most of the shell is aluminium and puts this device's weight at one of the heaviest laptops I have ever used at 4,4Kgs. It is heavy.
On the top, we have the Predator logo that lights up when in use and a sleek black metal design. The gorgeous 17.3-inch 4K display is held up in the air by two arms which are used to swivel the display into all sorts of directions. You can swing it back, forth, lay it flat and even rotate it completely around if you wish.
The versatility of the display, even if you would never use it in any other way other than straight up, means it could be used for design and maybe media too. Most of all it feels fluid while moving it around and even opening up the device, as heavy as it is was pretty easy with one hand and without the bottom lifting up off the table.
With everything going on here, the device is quite thin at only 23.9mm. It is a design marvel and quite frankly one of the most ambitious gaming laptops I have used since the Predator 21X.
Acer has carried over the glass (actually plastic) grill from the Triton 700 and it works and does not work all at the same time. Sure, it looks cool to have your fan lit up at the top of the device but the model I received for review was dirty and the lighting was dim due to the dust inside of it. It just does not work and the fact that you cannot easily open this glass section to clean inside means you will have to put up with the grime staring at you all the time. It just freaks me out.
Following in Asus's shoes, the Triton 900's keyboard is at the bottom of the device, something that takes a long time to get used to. The trackpad is situated on the right too, another thing that took forever to get used to. The trackpad then doubles up as a number pad when you double tap the number pad icon on it. The lights turn on and you can press all the buttons. It is pretty cool, although another unnecessary feature.
The keyboard is different from my Helios 500. It is firstly a mechanical keyboard and has per-key RGB. A great achievement for Acer putting a mechanical keyboard in this device. It feels great to type on even if it takes a while to get used to its strange positioning. If you use your laptop on your lap, then this the Triton 900 will be your worst enemy given it has no palm rests at all.
The rest of the device is just fluff here. All the ports are on the sides, the back has Acer's iconic heat grills that I really love and the housing is pretty sleek and fierce all at the same time.
The only real standout design feature is the hidden USB port on the left-hand side that flips out and hides away when you are not using it. Not sure why this is a thing as the other ports work perfectly fine, but it is what it is. As extra as ever.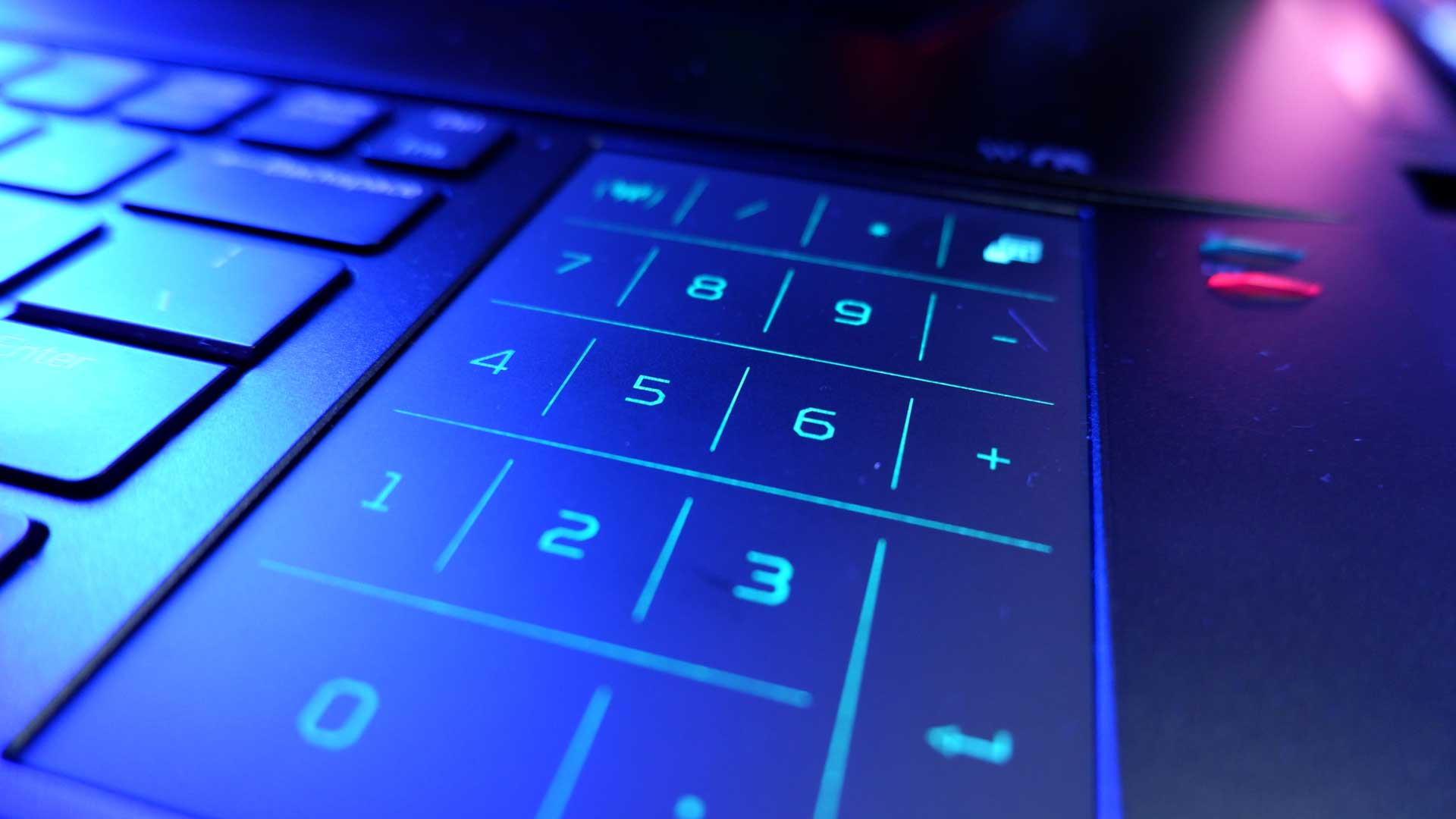 Performance and Display
One thing you need to know about the Triton 900 is that it packs a gorgeous display. It is really one of the best I have ever used and if it only had HDR, it would be a masterpiece in my books. The viewing angles are excellent, the brightness is decent at 300 nits, and the display can produce 100% sRGB and Adobe RGB making it vibrant and clear. The 4K 60Hz display also has a 24ms response time which is not too bad considering it is well, a 4K display.
Is 4K overkill here? Well yes as I would have preferred to up the Hertz away from 60 frames per second to maybe 120 but Acer is just showing off with the Triton 900. As you know, I often test games with these devices and run the Final Fantasy XV Windows 10 Benchmark which is what I just did.
Final Fantasy XV Windows 10 Benchmark
Testing out the Final Fantasy XV benchmark, I ran two tests. One on full graphics in 4K and one in HD. The benchmark now tests 4K resolution and it is gorgeous. Every detail pops in the test and you can see every good and bad piece of texture. It is the first time I have witnessed the benchmark running in 4K so smoothly and the score was clear that this Triton 900 is a monster.
4K Test – 4136
1080p – 9617
The 4K test proved helpful and the results slotted in nicely among some of the most powerful GPUs on the market. It Scored under the NVIDIA Titan X. As for the HD test, the 9617 score placed it sixth on the chart under the NVIDIA Titan XP.
I then gave Destiny 2 some love and it did not disappoint. The game maxed everything out at a solid 4K 60 frames per second without even breaking a sweat. Increasing the render resolution to 200% caused the frames to drop to about 30 frames per second but it was still stunning visually.
Lastly, I played Battlefield V which quite frankly looks quite dated on the machine. The RTX is gorgeous but it running at 4K, you can see every nasty bloated texture and detail. It is a beautiful game and the machine handled it on the max visual fidelity at 4K 60 frames per second without any issue at all. The big seller here is the NVIDIA RTX 2080 that brings all those fancy smanchy ray-tracing elements to life and it does a great job at it.
For those of you who love an old school benchmark, the Heaven benchmark was also pleasing. With everything pumped up to full, there was no doubt this machine would wipe the floor with the tests.
The Acer Predator Triton 900 beats a lot of gaming laptops on the market but it is due to its crazy GPU inside. There is simply no competing with its RTX 2080 considering it is the most consumer-ready chipset found in gaming laptops. Everything I threw at it performed like a charm.
GTA V: 69 FPS (Full HD MAX)
Rise of the Tomb Raider: 100 FPS (Full HD Ultra)
Far Cry 5: 120FPS (Full HD Ultra)
During all this cooling was not even an issue. The fans are loud and squeaky but the device never felt hot and the tests showed around 75-degrees thirty minutes into gaming. There is no getting away from the fans being annoying but the cooling works so at least there is that.
When it comes to battery life, it is pretty mediocre. It is powerful gaming laptop without an Intel HD chipset in so it is always using that RTX GPU. The poor battery is powering the awesome keyboard, the gorgeous 4K display and everything inside so you will get over two hours of battery life on a good day with this machine. You will just always have this plugged in.
Lastly, we have the sound which is also okay. My Helios 500 still beats it in terms of a punch as the Triton 900 lacks a subwoofer but the speakers still manage to deliver some fantastic sound in everything it does.
Verdict
The Acer Predator Triton 900 is a dream machine. I would give my kidney for it. Everything about it is one major statement of what Acer sees as the future of gaming. The display is one of if not the best I have ever used with a bright backlight, perfect colour range and dare I say it, great 4K. Sure, a higher hertz would have been better but if you can game at max on this RTX 2080 in 4K 60 frames per second, you won't be complaining and the Triton 900 does just that. Are most of its features unnecessary? Yes, but you won't care when you're gaming on this beast.
As for the price, the Predator Triton 900 retails for a whopping R85,000 which is just insane. It is great, but not R85k great.