Did Comic Con Africa leave you in the mood for comics? Well, then, you've come to the right place. I'm still trying to catch up on much-needed sleep after this year's Comic Con Africa. Still, unfortunately for me, the month of October couldn't care less about my exhaustion, and it's brought a plethora of new comic book releases.
If you couldn't make it to Comic Con Africa this year, we've written some great articles about it to ensure you don't miss you. You can read the interview we did with some of South Africa's most prominent names in comics here; See what Dungeons and Dragons at the event was like here; Catch up on all things KFC here, and see some of our favourite artists from the con here.
Now, let's dive into it – here are all the comics releasing in October 2022
New Image Comics Releasing in October 2022
Kaya #1
Release Date: 5 October 2022
By: Wes Craig
After the destruction of their village, a young girl with a magic arm and a fighting spirit is tasked with delivering her little brother to a faraway safe haven. There, he's destined to discover the secret to overthrowing the all-powerful empire that destroyed their home.
Dark Ride #1
Release Date: 5 October 2022
By: Joshua Williamson; Andrei Bressan
Devil Land has been the world's premiere horror-themed amusement park for over 50 years, home to the scariest ride ever created – The Devil's Due. But when lifelong fan Owen Seasons begins his first day on the job, he will discover the true horrors happening behind the scenes, the truth about the park's reclusive creator Arthur Dante and that the job of his dreams might just be a living nightmare.
3Keys #1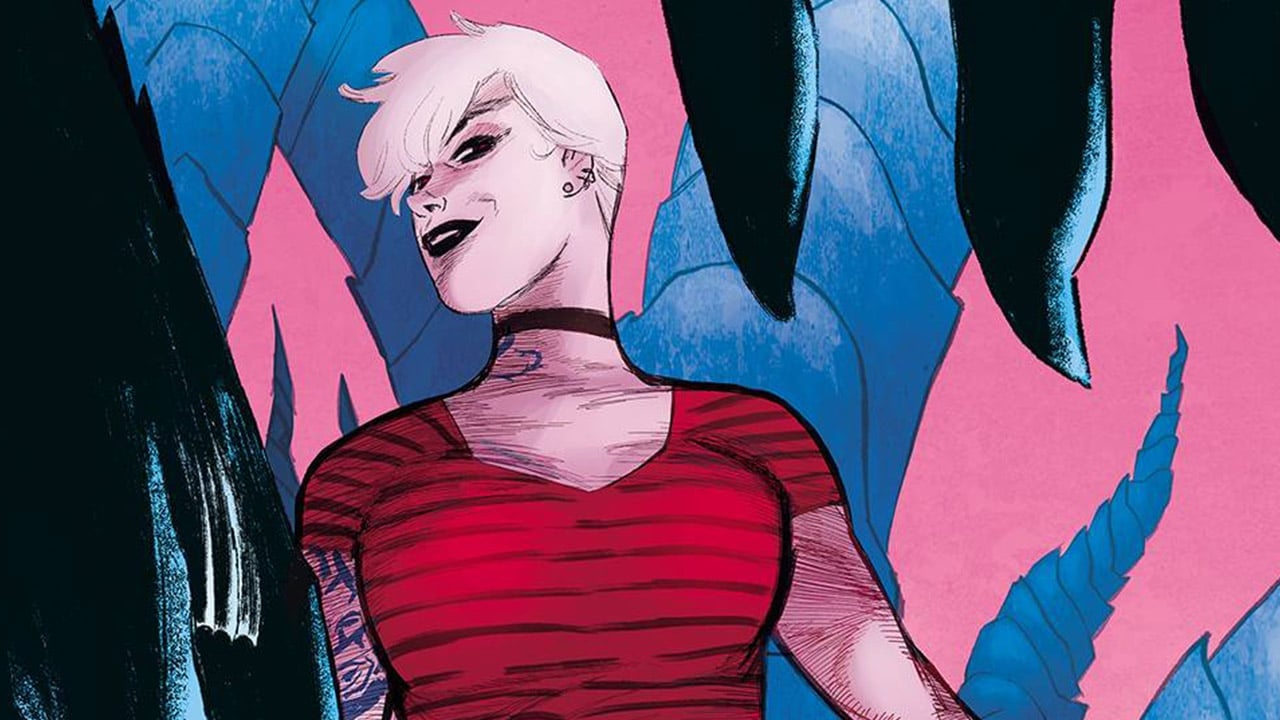 Release Date: 5 October 2022
By: David Messina; Werther Dell'Edera; Ivan Tao
Did the inhabitants of another dimension flee into our reality to save themselves from the terrible wrath of the Great Old Ones, or to help prepare us for a final devastating invasion? And what if humanity's only chance against these Great Old Ones is an impetuous, mischievous young woman and her sardonic, furry, and surprisingly violent mentor?
Other Image Comics October 2022 Comic Book Releases
Above Snakes #4
Age Of Bronze Vol. 3
American: Jesus Revelation #1
Antioch #2
Bone Orchard Black Feathers #2
Creepshow #2
Do A Powerbomb #5
Eight Billion Genies #6
Farmhand Vol. 4
Flawed #2
Golden Rage #3
Gunning For Ramirez Vol. 2
Gunslinger Spawn #13
Hack/Slash: Hot Shorts (One-Shot)
Halloween Party (One-Shot)
Hellcop Vol. 2
Hitomi #1
Ice Cream Man #33
Image! #7
Image Firsts Farmhand #1
Image Firsts Gideon Falls #1
Image Firsts Hellcop #1
Image Firsts Ice Cream Man #1
Image Firsts Marked #1
Image Firsts Neo Noir #1
It's Lonely at The Centre Of The Earth TP
Junkyard Joe #1
Killadelphia Vol. 4
King Spawn #15
Lastman Vol. 1
Lego Ninjango: Garmadom #5
Lovesick #1
Love Everlasting #3
New Masters TP
Nocterra Special Val (One-Shot)
Old Dog #3
Ordinary Gods #10
Public Domain #5
Prodigy: The Icarus Society #4
Radiant Black #19
Revolvers #1
Rogue Sun #8
Rogues' Gallery #4
Savage Dragon #264
Sea Serpents Heir Vol. 1
Seven Sons #5
Shirtless Bear-Fighter! 2 #3
Sins Of The Black Flamingo #5
Slumber Vol. 1
Spawn #335
Spawn: Origins Vol. 23
Starhenge Book One: The Dragon & The Boar #4
Stillwater #16
Skybound Presents: Afterschool Vol. 1
That Texas Blood #18
The Closet Vol. 1
The Deadliest Bouquet #3
The Dead Lucky #3
The Department Of Truth Vol. 4
The Least We Can Do #2
The Magic Order 3 #4
The Marked: Halloween Special #1 (One-Shot)
The Scorched #11
The Scorched Vol. 1
The Silver Coin #15
The Walking Dead Deluxe #48; #49
Time Before Time #17
Twig Vol. 1
Undiscovered Country #22
Vanish #2
What's The Furthest Place From Here #10
Zombies VS Robots Comp Vol. 1
20TH Century Men #3
New Boom! Studios Comics Releasing in October 2022
Eve: Children Of The Moon #1
Release Date: 19 October 2022
By: Victor LaValle; Jo Mi-Gyeong
Eve seemingly saved the world once already, embarking on a perilous quest to protect what remained of humanity after a deadly virus outbreak, but the story doesn't end there. Eve, Eve's sister, and Wexler face new challenges and darkness from the past.
The Approach #1
Release Date: 12 October 2022
By: Jason A. Hurley; Jeremy Haun; Jesus Hervas
When airport employees Mac and Abigail find themselves snowed in after a blizzard, they witness a terrible plane crash. After pulling a survivor from the wreckage, they realize a terrifying truth: this plane has been missing for 27 years. The nightmare has only just begun, though, as the people trapped in the airport soon find themselves confronted by what this plane actually brought back….
Other Boom! Studios October 2022 Comic Book Releases
All-New Firefly #9

Basilisk #12

Briar #2

Damn Them All #1

Firefly: Blue Sun Rising Vol. 2

Grim Vol. 1

House Of Slaughter #10

House Of Slaughter Vol. 2

Magic #19

Magic Vol. 3

Mighty Morphin Power Rangers #101

Once & Future #30

Once & Future Vol. 5

Power Rangers Vol. 5

Stuff Of Nightmares #2

The Killer: Affairs Of The State TP

The Vampire Slayer #7

We Only Find Them When They're Dead #14

Wynd Throne In The Sky #3
New DC Comics releasing in October 2022
Harley Quinn: The Animated Series: Legion Of Bats! #1
Release Date: 18 October 2022
By: Tee Franklin; Shae Beagle
When we last checked in with Harley Quinn, she ate, banged, and killed, but now it's time for something a little different. Fresh out of the events of Harley Quinn: The Animated Series season 3, Harley has found herself a part of an improbable team, the Bat-Family.
Black Adam – The Justice Society Files: Doctor Fate #1
Release Date: 4 October 2022
By: Bryan Q. Miller; Cavan Scott; Jesús Merino
Long ago, Kent Nelson donned an ancient helmet and became Doctor Fate, defender of order in a universe dominated by chaos. Now he is an impossibly old man, haunted both by memories of a past spent with the now-defunct Justice Society and by visions of an apocalyptic future. When a group of children unwittingly unleash an infernal menace on the Earth, can Kent maintain his humanity while defending those who need him most?
The Riddler: Year One #1
Release Date: 25 October 2022
By: Paul Dano; Stevan Subic
The Riddler wasn't simply an amusing eccentric with an affinity for wordplay and baffling clues, but as terrifying a villain as any in the annals of the Dark Knight. Here you can see Edward Nashton evolve into the menace known as the Riddler.
Other DC Comics October 2022 Comic Book Releases
Action Comics #1048

Arkham City – The Order Of The World TP

Aquamen TP

Batman #128

Batman: Beyond The White Knight #6

Batman: Fortress #6

Batgirls #11

Batman: Gotham Knights – Gilded City #1

Batman Incorporated #1

Batman: Knightwatch #2

Batman – One Bad Day: Penguin #1

Batman/Superman: World's Finest #8

Batman: The Audio Adventures #2

Batman: The Knight #10

Batman: Urban Legends #20

Batman VS. Robin #2

Black Adam #5

Blood Syndicate: Season One #6

Catwoman #48

Catwoman Vol. 1: Dangerous Liaisons

Dark Crisis On Infinite Earths #5

Dark Crisis: The Deadly Green #1

Dark Crisis: Worlds Without A Justice League – Green Arrow #1

Dark Crisis: Young Justice #5

DC Horror Presents: SGT. Rock VS. The Army Of The Dead #2

Dceased: War Of The Undead Gods #3

DC: Mech #4

DC VS. Vampires #10

DC VS. Vampires: All-Out War #4

DC's Terrors Through Time #1

Death Of Superman 30th Anniversary Deluxe Edition

Deathstroke Inc. #14

Detective Comics #1065

DUO #6

Fables #156

Flashpoint Beyond #6

Flashpoint Beyond TP

Future State: Gotham #18

GCPD: The Blue Wall #1

Gotham City: Year One #1

Harley Quinn #23

I Am Batman #14

Justice League Vol. 2: United Order

Mad Magazine #28 – 70th Anniversary Issue

Monkey Prince #7

Multiversity: Teen Justice #5

Nightwing #97

One-Star Squadron TP

Poison Ivy #5

Punchline: The Gotham Game #1

Rogues TP

Scooby-Doo, Where Are You? #118

Sleeper Omnibus

Static: Shadows Of Dakota #1

Superman And The Authority TP

Superman: Birthright The Deluxe Edition

Superman: Son Of Kal-El Vol. 2

Sword Of Azrael #3

The Batman & Scooby-Doo Mysteries #1

The Flash #787

The Flash: The Fastest Man Alive #2

The Human Target #8

The Joker: The Man Who Stopped Laughing #1

The Jurassic League #6

The New Champion Of Shazam! #3

The Nice House On The Lake #11

The Other History Of The DC Universe TP

Tim Drake: Robin #2

Titans United: Bloodpact #2

Wonder Woman #792

Wonder Woman: Earth One Complete Collection

Wonder Woman Historia: The Amazons #3

World Of Krypton TP

Young Justice: Targets #4

Young Justice Book Six
New Marvel Comics Releasing in October 2022
Crypt Of The Shadows #1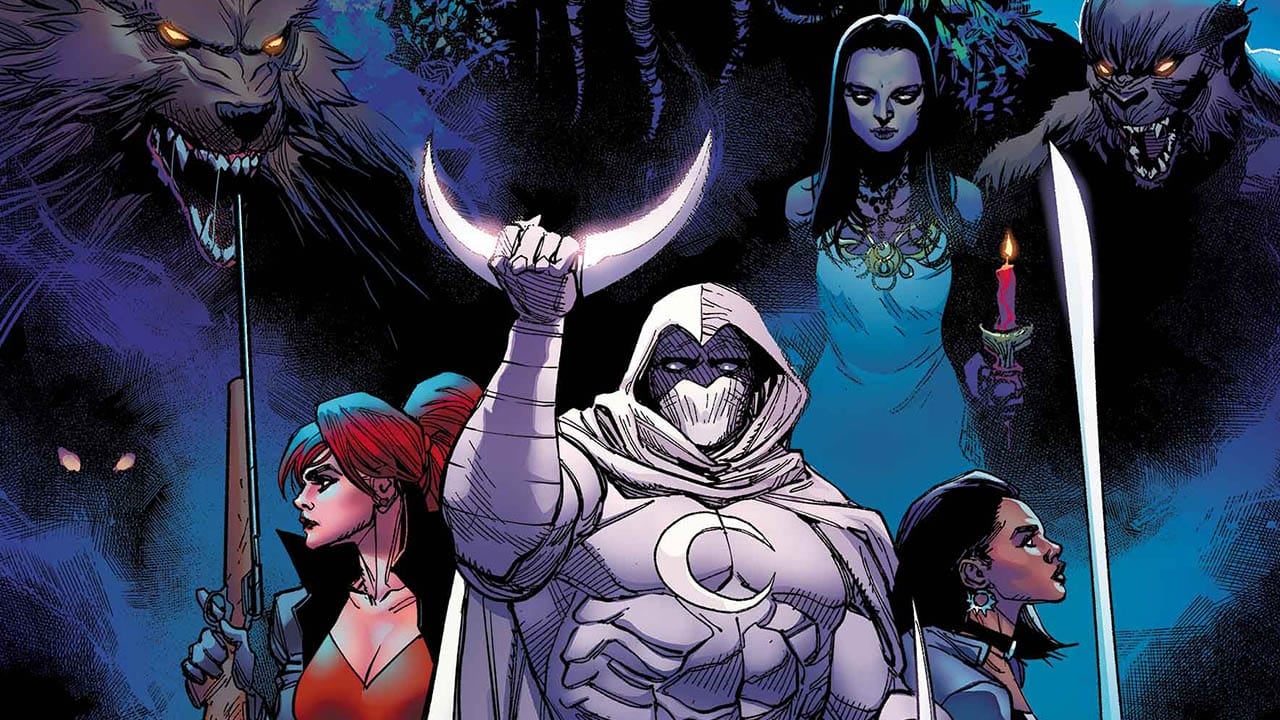 Release Date: 19 October 2022
By: Al Ewing; Christian Cooper; Danny Lore; Chris Condon; Rebecca Roanhorse; Ada, Warren
The heroes of the Marvel Universe spend most of their time in the bright sun, flying high above it all, but every once in a while, they venture into the darkness that lurks in the world's hidden corners. There lurk the creatures, the monsters, the vampires – the ones who prey on innocence and goodness.
Star Wars: The High Republic #1
Release Date: 12 October 2022
By: Cavan Scott; Ario Anindito
One hundred and fifty years before the fall of Starlight, another beacon burns bright in the galaxy, a beacon of faith and spirituality. Jedha. The Pilgrim Moon. The Kyber Heart. But tensions are rising in the holy city, and dark days are to come. Jedi Vildar Mac, a Jedi safe and secure in who he is and what he could be, arrives as Jedha's fragile peace begins to crumble. But a nightmare awaits…a nameless terror that will become the stuff of legend.
Wakanda #1
Release Date: 12 October 2022
By: Even Narcisse; Stephanie Williams; Paco Medina; Natacha Bustos
The Black Panther is no longer welcome in Wakanda! Who is this proud nation without its king? This exciting new miniseries answers that question as each issue spotlights a different fan-favorite Wakandan character. Shuri proves that being without the Black Panther doesn't mean Wakanda is without heroes to protect it, and that there is a reason she too once wielded the power.
Other Marvel Comics October 2022 Comic Book Releases
Alien #2

All-Out Avengers #2

Amazing Spider-Man #11; #12

Ant-Man #4

Avengers #61

Avengers Forever #10

A.X.E.: Death To The Mutants #3

A.X.E.: Eternals #1

A.X.E.: Iron Fist #1

A.X.E.: Judgment Day #6

A.X.E.: Starfox #1

A.X.E.: X-Men #1

Black Panther #10

Bloodstone & The Legion Of Monsters TP

Captain America: Sentinel of Liberty #5

Captain America: Symbol of Truth #6

Captain Marvel #42

Carnage #7

Damage Control #3

Daredevil #4

Deadly Neighborhood Spider-Man #1

Defenders: Beyond #4

Fantastic Four #48

Gambit #4

Genis-Vell: Captain Marvel #4

Ghost Rider #7

Hulk #9

Immortal X-Men #7

Iron Cat #5

Iron Man #24

Jane Foster & The Mighty Thor #5

Legion of X #6

Marauders #7

Mech Strike: Monster Hunters #5

Midnight Suns #2

Miracleman #0

Miracleman: The Silver Age #1

Moon Knight #16

Moon Knight Annual #1

Namor: Conquered Shores #1

New Fantastic Four #5

New Mutants #31

Predator #3

Punisher War Journal: Brother #1

Savage Avengers #6

Shang-Chi And The Ten Rings #4

She-Hulk #7

Spider-Man #1

Star Wars #28

Star Wars: Darth Vader #28

Star Wars: Doctor Aphra #25

Star Wars: The Mandalorian #4

Strange #7

Thor #28

Thunderbolts #3

The Variants #5

Ultraman: The Mystery of UltraSeven #3

Venom #12

Wild Cards: The Drawing of Cards #4

Wolverine #26

X-Men #16

X-Men Legends #3

X-Men Red #7

X-Force #33

X-Terminators #2
Now that Comic Con Africa has come and gone, it's time to sit back, relax, and catch up on all the comics I missed out on with the Comic Con Africa madness. If any of these comics caught your eye, remember to head over to Critters and Comics to pick them up.