Amazon Prime's upcoming television adaptation Lord of the Rings: The Rings of Power has received a range of new images and first details surrounding the mysterious show. Thanks to a feature from Vanity Fair, we now have our first story details as well as an understanding of what Ages the show will cover.
From the article, it seems like a younger Galadriel will be one of the main players of the series. The show will mainly be set in the Second Age of J.R.R. Tolkien's Middle-Earth, and follow Sauron's rise to power leading to the great rings of power being forged. Notably, the first two episodes will total three hours and cover the First Age as a prologue, where several key events occurred in Middle-Earth's history.
According to Vanity Fair, the show will juggle 22 stars and multiple storylines set in the Second Age, from the dwarven mines of Moria to the elven kingdom of Lindon. It will chronologically take place around 2000 years before the events of Peter Jackson's The Lord of the Rings film trilogy.
The images reveal a number of new and familiar characters from Tolkien's work: a silvan elf named Arondir, a character created specifically for the series; Elrond and Galadriel, who are seen in the kingdom of Lindon; and Halbrand, a mysterious figure described as "a fugitive from his own past."
In other images, we also see Galadriel on what appears to be a raft in a storm, the Dwarven princess Disa, and Arondir meeting with another villager.
Check out all the images below: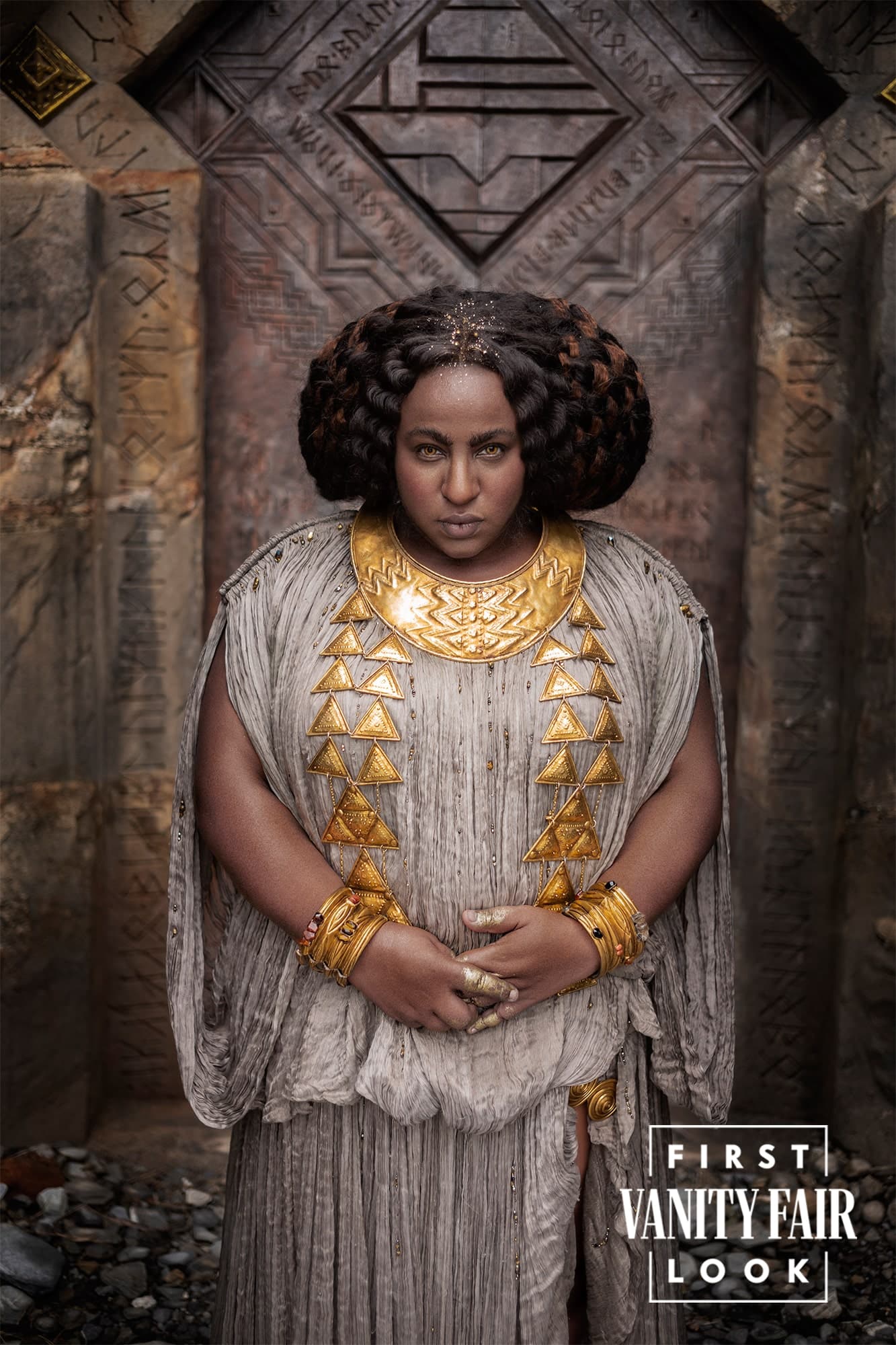 Showrunners Patrick McKay and JD Payne detailed the main crux of the narrative, saying it will "juggle 22 stars and multiple storylines, from deep within the dwarf mines of the Misty Mountains to the high politics of the elven kingdom of Lindon and the humans' powerful, Atlantis-like island, Númenor."
The forging of the rings of power is also the most crucial aspect of the series, as McKay states:
"Rings for the elves, rings for dwarves, rings for men, and then the one ring Sauron used to deceive them all. It's the story of the creation of all those powers, where they came from, and what they did to each of those races."
Lord of the Rings: The Rings of Power will debut on Amazon Prime Video on 2 September 2022. The first trailer is expected to arrive this weekend.
Source: Vanity Fair