On the weekend we reported that a free-to-play battle royale game developed by Respawn Entertainment, the guys behind the Titanfall series, was soon to be announced and it seems we were not wrong. Apex Legends is real and available now.
Related: Grab Assassin's Creed Chronicles China For Free & Keep it Forever
Over a million players have already flocked to the game in under 24 hours according to Respawn Entertainment.
[su_youtube url="https://www.youtube.com/watch?v=wvhDB-N4eCA" width="600″]
So, if you're keen to find out more, we've hooked you up with all the important things you need to know about Apex Legends.
Where Apex Legends Takes Place
The game is set in the Titanfall universe. However, unlike previous games in the franchise, Titans aren't playable. Instead, the game features robot and human heroes called Legends. These Legends have their own unique personalities, abilities, powers, and weapons. Their abilities are said to be "easy to pick up but challenging to truly master".
All Apex Legend matches will take place on a map called Kings Canyon. This map is full of deadly and fun surprises like abandoned military bases and untamed nature.
How Apex Legends Is Played
As it's a battle royal game, players are airdropped onto a battle with no weapons or armour.
Players are then required to use their skills to survive the battle, while also searching the area for weapons, armour, items, and loot. The map is surrounded by a huge ring, which shrinks throughout a battle, dealing out damage to those who don't stay inside its parameters.
[su_youtube url="https://www.youtube.com/watch?v=D5GD_6htAQ0″ width="600″]
Loot will feature powerful weapons, attachments, and armour. After battles, players can collect cosmetic customisation objects to personalise their characters and their weapons. Intelligent Inventory will tell players which objects, weapons and armour is the best.
Battle rounds will consist of a max of 60 players, on teams of three. Team members are able to respawn other team members thanks to Respawn Beacons. When a player dies, they drop a Legend Banner, which their teammates can take to a Beacon for respawning.
Apex Legends also features other innovative battle royale mechanics such as Respawn Beacons, Smart Comms and an all-new way to airdrop into battles with Jumpmaster deployment.
What about Microtransactions?
According to Respawn, there is no pay-to-win in Apex Legends. Rather, everything you can purchase is all aesthetic-based and cover every category such as weapon skins, victory poses and character skins.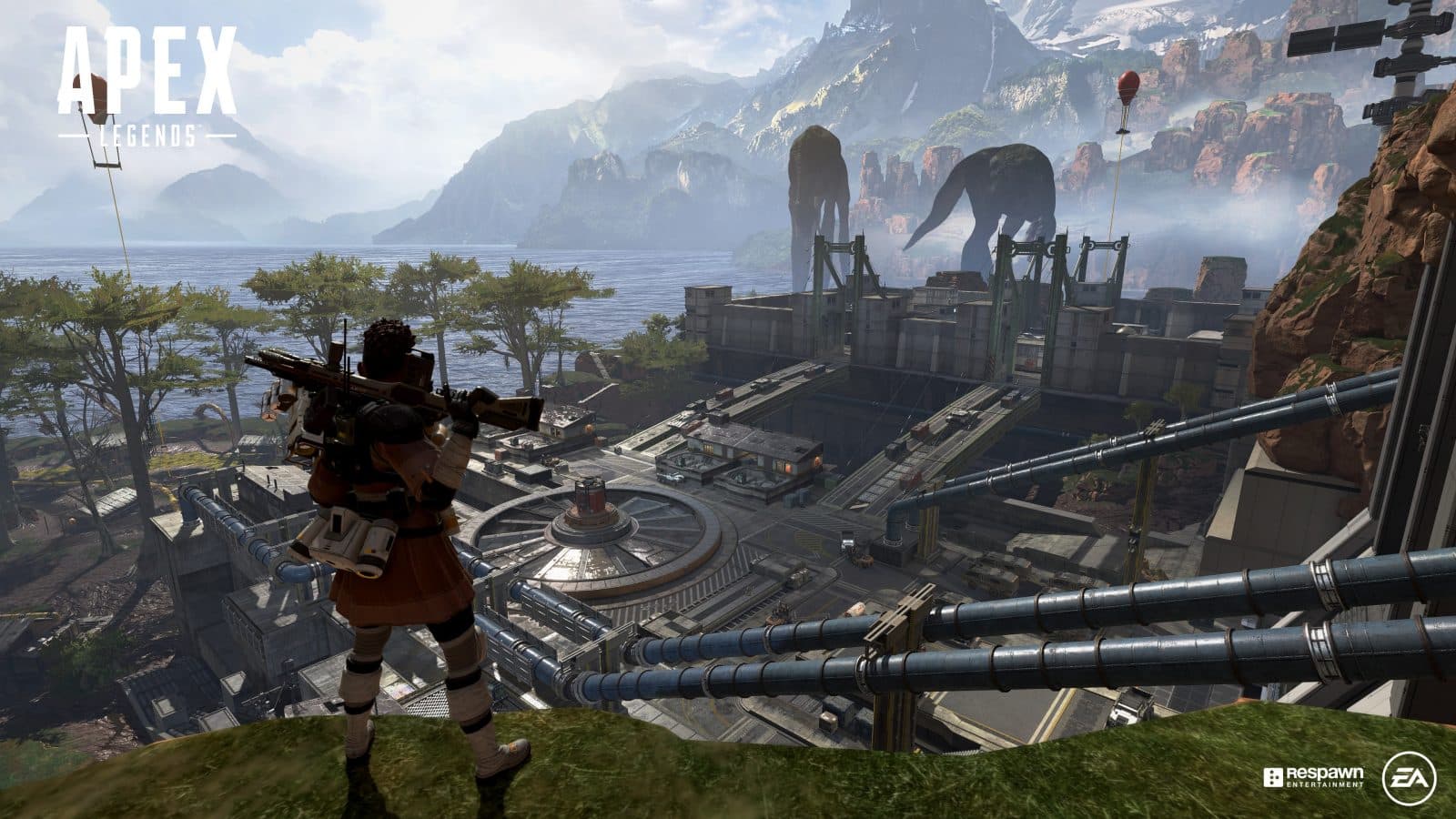 The game will have four ways to purchase items;
Direct Purchases: These items will be purchasable at different times in the store. The stock will change so you will not be able to buy the same items at all times.
Apex Packs: These loot boxes are obtainable at different upgrade points in the game and drop various items and rewards. According to Respawn, there is a "Bad Luck" insurance that will assure that you receive a rare item after a specific amount of low-tier drops. You will also be able to purchase these loot boxes from a later date.
Purchasable Legends: There is a handful of characters locked in the game. You can either play a specific amount of time to unlock them or purchase them separately. Caustic and Mirage unlock after about 15 hours and 30 hours of game time or will cost you $7.50.
Battle Pass: A season pass for the game yet to be detailed.
Where To Play Apex Legends
The game is available right now for PlayStation 4, Windows PC, and Xbox One. And the best thing? It's free-to-play!
You can download it for free from the PlayStation Store, Origin, and Xbox Games Store.
Apex Legends has a download size of roughly 22GB on PS4 and 20GB on the Xbox One.
These are the PC recommended system requirements, to ensure your machine can play the game:
OS: 64-bit Windows 7
Processor (AMD): Ryzen 5 CPU or Equivalent
Processor (Intel): Intel Core i5 3570K or Equivalent
Memory: 8GB – DDR3 @1333 RAM
Graphics card (AMD): AMD Radeon™ R9 290
Graphics card (NVIDIA): NVIDIA GeForce® GTX 970
DirectX: 11 Compatible video card or equivalent
Online Connection Requirements: Broadband Connection
Hard-drive space: 22GB
Will you be playing Apex Legends?