At its recent Tokyo Game Show 2022 presentation, Xbox confirmed that the Ubisoft open-world RPG Assassin's Creed Odyssey will finally hit Xbox Game Pass and PC Game Pass today. In addition to Odyssey, Xbox also added Assassin's Creed Origins to the subscription service back in June, in case you missed it.
Assassin's Creed Odyssey will release on Xbox Game Pass and PC Game Pass today, 15 September. The massive RPG from Ubisoft originally released in late 2018 and steered the franchise, which was once about stealthy assassinations and parkour, to a larger open-world adventure that spanned the entirety of Greece and some of Greek mythology.
Assassin's Creed Odyssey was followed by another huge open-world RPG, Assassin's Creed Valhalla, in 2020. Ubisoft has since announced Assassin's Creed Mirage, a new side-project in the franchise that takes the series back to its roots by offering a smaller sandbox that hones in on parkour, stealth and assassinations again. Read more in our preview of Mirage right here.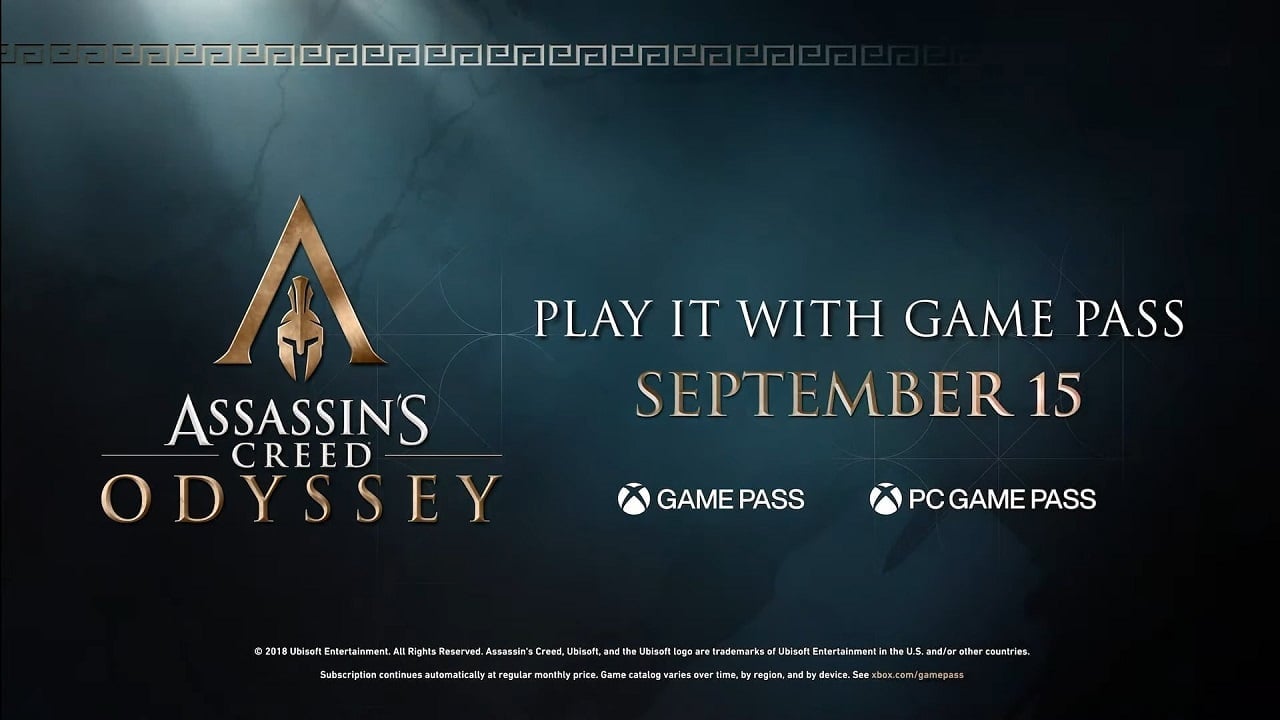 Fans of the sprawling new Assassin's Creed games will also be treated to Assassin's Creed Infinity in the near future, a franchise-encompassing hub which includes the long-awaited setting of Japan in Assassin's Creed Codename Red as well as the mysterious Assassin's Creed Codename Hexe.
Ubisoft describes Assassin's Creed Odyssey:
"Embark on an epic journey that takes you from your humble beginnings as an outcast Spartan mercenary to a legendary Greek hero and uncover the truth about your mysterious past as Alexios or Kassandra. Sail to the farthest reaches of the Aegean Sea, forming alliances and making enemies. Along the way, you'll encounter historical figures, mythical characters, and a whole cast of others who will impact your journey."
If you haven't played Odyssey yet and want a taste of one of the largest worlds Ubisoft has ever created for the franchise, look no further. The game is available on Xbox Game Pass for both Xbox One and Xbox Series X/S and readily available for PC players via PC Game Pass.
Source: Microsoft at Tokyo Game Show