ASUS hosted its annual Performance Experience event in South Africa this week where the company highlighted its efforts to remain the leading Windows notebook brand on the market. However, this achievement doesn't just happen overnight. It has been done by carefully managing each and every single part of the brand's notebook business. From the cooling systems that help keep the notebook running smoothly at high performance, to the ambitious design ethos implemented into all the different notebooks ASUS makes.
During the event, ASUS touched on some of the key pillars that help drive its notebook division. A big factor for growth over the past few years has been ASUS' approach to OLED panels. Due to the lack of shortages specifically around OLED panels during the pandemic, ASUS was able to implement OLED into a majority of its notebooks securing 68% of the OLED market share in 2021. In South Africa, ASUS has a 94% market share for OLED notebooks.
I have reviewed a lot of the brand's OLED range in the past. From the Zenbook Pro 16X to the more recent, and pretty incredible Zenbook 17 Fold. ASUS has some superb displays across its notebooks and considering how expensive this technology is, ASUS even tries to implement it in some of its entry-level creator notebooks too. The panels are also perfectly calibrated and come with some nifty burn-in protection features, blue light filters and creator certified presets.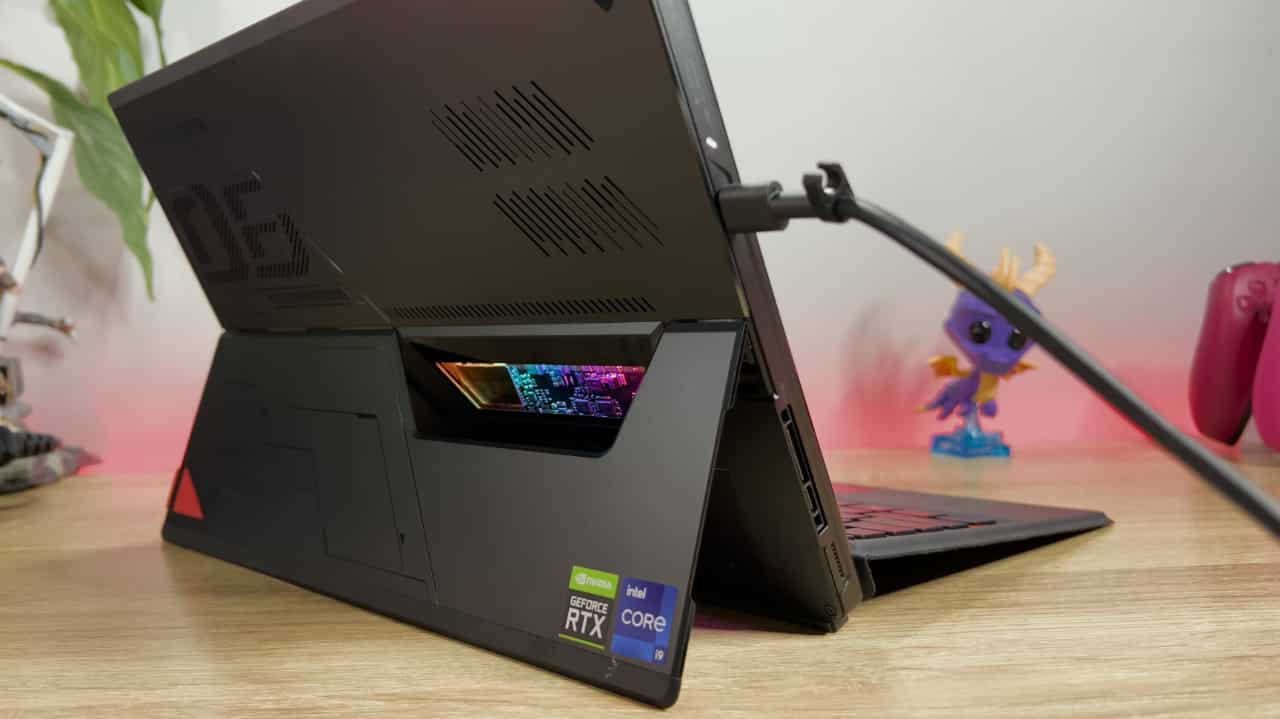 ASUS says that while many believe that price is a key factor in deciding what notebook to purchase, many territories around the world actually choose performance as the most important feature of a notebook over its price tag. This is according to a survey from KANTAR that asked more than 11,000 users about their preferences when it came to a buying factor.
The relationship between ASUS and Intel was also a big focus for the Performance Day event. ASUS boasts a strong 12th Gen Intel lineup with a handful of Intel Evo notebooks. This means buyers will get high performance out of their notebooks with up to 2.5x more powerful CPUs than Intel's 11th Gen range.
ASUS has also made this performance possible thanks to the state-of-the-art cooling systems implemented in its notebooks. ASUS says they don't simply purchase fans and put them into their notebooks. Instead, the entire cooling system is developed in-house. This includes its new Gen 2 87-blade fan, 3D vapour chamber technology and of course, ASUS AAS Ultra design. There are more heat pipes in ASUS notebooks, increased airflow and quieter fans. It all results in extra performance.
A big push for ASUS is its Intel H45 chipset adoption rate. The H-Series is Intel's top-of-the-range "enthusiasts" 45W CPU. It is one of the best mobile processors around and boasts up to 40% more performance than the previous generation.
Of course, this means implementing the tech into notebooks is an expensive task. However, ASUS says that when compared to other brands on the market, the company implements H-Series CPUs in more lower-tiered notebooks offering consumers more value than what they get for the same price at other brands. This specification covers the ASUS Vivobook S and X which both include Intel H-Series 45W chipsets.
ASUS also says the company includes the chipset wherever possible including across its thin and light range (Zenbook S Flip), creator range (Studiobook Pro) and gaming range (Flow, Strix).
So these business decisions have really helped ASUS over the past few years. The company says in 2021 it owned 28% of the East EMEA market thanks to its ROG lineup. ASUS also owns 58% of the RTX and thin and light market share. The company also says its Strix growth has been substantial in 2021 seeing 40% growth year on year.
Huge thanks to ASUS South Africa for including me in the Performance Day event. We went out of Joburg for the day, enjoyed the bush life, had a braai and I even went on my first-ever game drive.