The ASUS ROG Strix G731 is one of the brand's high-end gaming laptops. It features an NVIDIA GeForce RTX 2070, striking design and a fantastic display making it not only an option for RTX gaming but also a sleek and portable notebook.
ASUS ROG Strix G731 Tech Specs
CPU: Intel Core i7-9750H
GPU: NVIDIA RTX 2070 8GB
Display: 17.3-inch (1920×1080) 144Hz
Storage: HDD+ 256GB SSD PCIe NVMe 1TB
RAM: 16GB
Dimensions: 399 x 292 x 25,9 mm
Weight: 2,90kgs
Ports: 1 x USB Type-C, 3x USB Type-A, DHMI 2.0, LAN, Audio Jack
Others: WebCam, RGB Keyboard, Bluetooth 5.0
ASUS ROG Strix G731 Design
We are now at the end of 2019 which means I have seen a lot of gaming laptops past my desk. Some of them have giant hinges like the Acer Helios 900, some of them have fat vents like the MSI GE73 Titan and some of them have crazy underlit bottoms like the ASUS ROG Strix G731. When it comes to the design of the G731, there's nothing much new here. Nothing groundbreaking either. The notebook has a unique hinge that I have not seen before that when open, lifts the screen above the laptop and creates an elevated viewing angle. Other than that, the design of the G731 is much the same.
The new hinge means the device is a little thicker on the top but ASUS has slimmed down the underneath of the device to make up for it. The hinge also allows for improved cooling. The screen opens with ease and the hinge works very well. No need to hold the bottom of the device with one hand as you open the display.
The top is made from metal and feels great. The ROG logo pulses with RGB lighting. There is also a fancy RGB stip that wraps right around the device, except for the back. This strip is the most striking part of the G731 as it gives the notebook character. The same RGB style can be found on the keyboard which features per-key RGB and when powered on, looks fantastic. All the lighting systems are controlled by the Aura Sync which allows you to make this thing light up like a Christmas tree and work together across the different RGB sections.
The keyboard was decent. The keys were a little small and I had to get used to them compared to my Helios 500 which has great letter spacing and decent buttons for my larger hands. However, travel time is clicky and when it came to gaming, it was comfortable as I expected it would be. The touchpad is fantastic. It has mouse buttons on a touchpad instead of relying on pressing in the actual touchpad in order to click. It made getting around much easier.
One new feature found in the G731 is the new "Keystone" port. This port is found on the right-hand side and is used with a new NFC device which comes with the notebook. It allows you to transfer saved profiles and settings across ASUS ROG devices with the same port and when plugged in, it unlocks a special hidden partition in the device called the "Shadow Drive". I get how this sort of things will come in handy especially when transferring settings from one machine to another, especially esports players who use multiple machines but I literally had no use for it at all.
As for ports and cooling, the ASUS ROG Strix G731 has plenty of both. Cooling is found throughout the device and the notebook features ASUS' branded CoolTech which means vents are smaller and cooling remains the same. I was surprised to see how little vents were found underneath the device which just goes to show how fantastic this tech is. When it comes to ports, one thing I loved was the ethernet port at the back of the device. It made me realise how so many notebook makers have been doing it wrong for so long. Ther ASUS ROG Strix G731 also has enough ports to make sure you can do everything you want to. USB, HDMI 2.0b, USB Type-C and a DisplayPort. The only thing it is missing is a Thunderbolt port.
ASUS ROG Strix G731 Performance and Functionality 
First off we have the display. The ASUS ROG Strix G731 features a 144Hz 17.3-inch display and it is decent. It measures 300 nits on the max brightness which is expected from a gaming notebook. It does not have NVIDIA G-Sync due to the notebook having NVIDIA Optimus but hopefully, we will get support for both features in upcoming notebooks. Overall, viewing angles were decent, brightness was okay and response time, even without G-Sync was super fast. If you are using this device for gaming or work then it will be great either way.
Daily work on the ASUS ROG Strix G731 was okay in terms of battery life. I could get around 4 and a half hours of web work while writing articles and some light photo editing on above half brightness. It is not bad at all and I was surprised even with video playback that it lasted well over three and a half hours. This is most likely due to the Intel chipset not relying on the energy-hungry GPU.
I would go on about the speed of the device while working but there's nothing much to talk about here. It was fast, the SSD is great and the experience is pretty much the same as any gaming laptop you have used in the past two years.
Benchmarks
So how does the ASUS ROG Strix G731 hold up when gaming? The notebook features an NVIDIA RTX 2070 which is considered to be quite high-end. Going into the tests I expected to hit 60fps on most modern games maxed out and the notebook did just that with a few exceptions. Rise of the Tomb Raider just refused to max at 60 fps along with Ghost Recon Wildlands. These two games are clearly very demanding but lowering a few settings immediately brought up the frames. Take a look at a full breakdown of all the games I tested below;
| | | | |
| --- | --- | --- | --- |
| Game | High (1920×1080) | Very High (1920×1080) | Max (1920×1080) |
| Rise of the Tomb Raider | 105 fps | 70 fps | 50 fps |
| Ghost Recon Wildlands | 70 fps | 65 fps | 50 fps |
| GTA V | 100 fps | 65 fps | 50 fps |
| Far Cry 5 | 85 fps | 80 fps | 76 fps |
During gameplay, the fans did get a little loud. The overall machine got warm and the experience was as I expected it to be. I was surprised to see how cool things were during the most intense gaming sessions but the noise the fans made did get in the way of things. The ASUS ROG Strix G731 has some loud fans in it and when they are maxed out you can hear the high-pitched sound from a good distance away.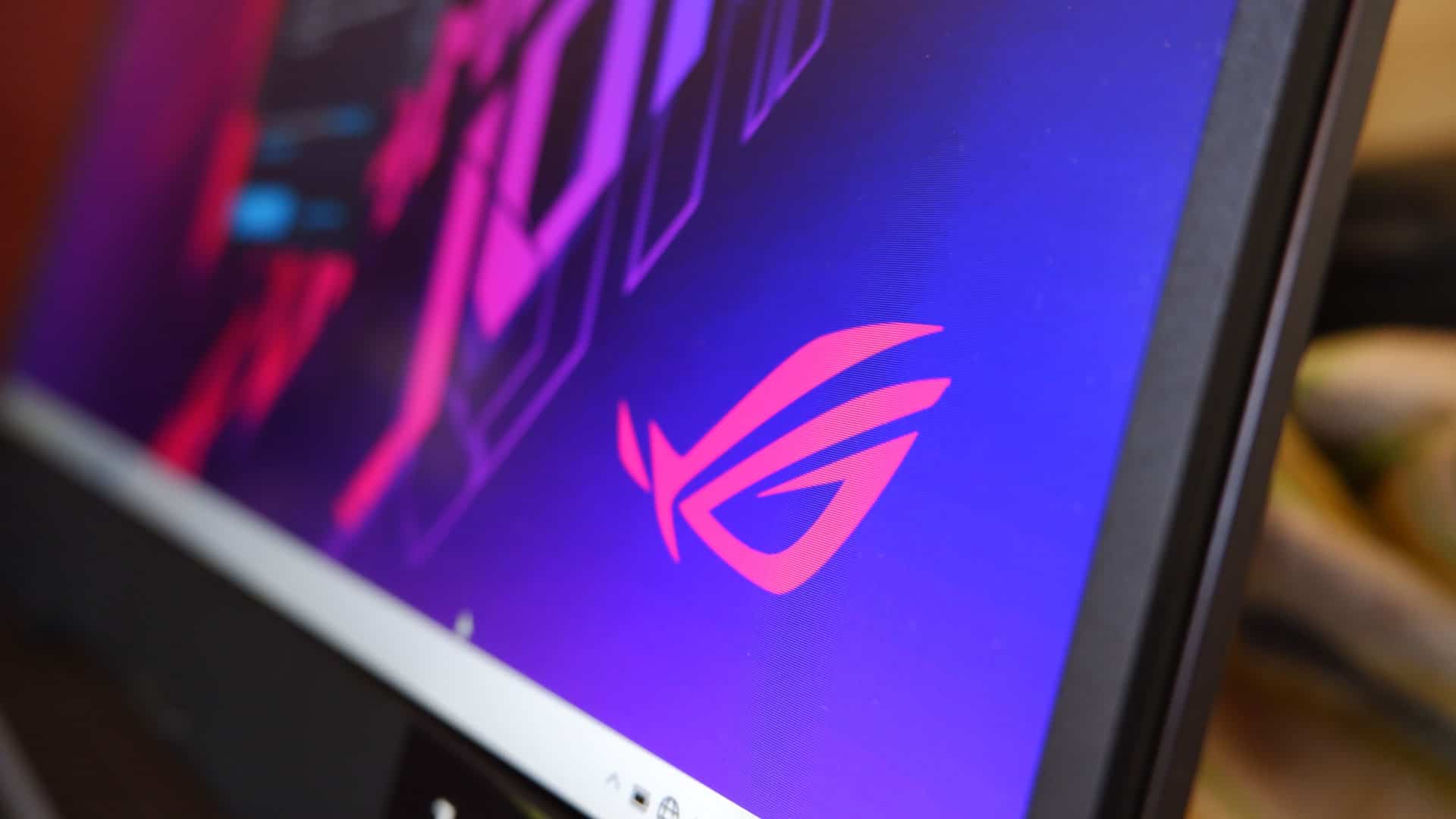 This all necessary though as the temperature does need to be kept under control. Maxed out gaming took the temperatures up to the 90-degrees on the GPU and CPU while normal use kept them at 50-degrees. The body also stayed cool never going over the 50-degree mark during gaming even during a crazy heatwave.
Verdict
The ASUS ROG Strix G731 retails for R37,999 and delivers what you would expect from it; great gaming, a sleek design and overall fantastic build quality. It works for both daily use and hardcore gaming sessions which is great and the battery life will see you through the moments. The RGB is a little too much for me and would be instantly turned off except for the keyboard. The Keystone feature is also something I feel you pay for and will never use so why include it?
In terms of performance, the notebook is great. Gaming was smooth, response times were under 9ms and benchmarks showed this device has the power to deliver some close-to-maxed out gaming sessions. However, the fans could be a turn off for some as they do get loud. Overall, the ASUS ROG Strix G731 does what it sets out to do, however, I cannot help but feel there's a lot of unnecessary going on here. Maybe less RGB and include an SD Card reader perhaps?