When I was asked to review another ASUS combination of hardware I immediately jumped at the opportunity. After covering that ASUS Strix Helios gaming case packed with all that amazing ROG hardware that created one of the best ecosystems in gaming, I have been leaning more and more towards the ROG brand. You can check out that review here and give the video a watch here. The latest ASUS hardware I received was a ROG Strix RTX 2060 along with the massive 21:9 PG348Q 24-inch gaming monitor. What I wanted to get out of this combined review was to show how well the RTX 2060, ASUS' baby GPU and this awesome display work together, put the GPU through some benchmarks and test out the G-Sync feature.
Check out the full ASUS ROG RTX 2060 and P348Q Monitor video review; 
[su_youtube url="https://www.youtube.com/watch?v=La26pXvHujA&t" width="900″]
The ASUS ROG Swift PG348Q is a fantastic display that boasts some high-end specs. Not only does the design of the display look striking but its capabilities make it one of the best gaming monitors on the market. Its 21:9 QHD 34-inch display is its key feature here packing an almost bezel-free display on the outer edges with a 100Hz refresh rate and NVIDIA G-Sync.
As for the ASUS ROG Strix RTX 2060, for an entry-level RTX GPU, it looks pretty cool and also packs some great power. Its engine clock speed of 1710Mhz and GPU base clock of 1395 puts it up there with the other high-end GPUs on the market.
ASUS ROG Swift PG348Q Tech Specs
Display: 21:9 QHD 34-inch 3440×1440 Curved IPS
Refresh Rate: 100Hz Refresh Rate
Adaptive Sync: NVIDIA G-Sync
Speakers: 2-Watt Speaker
Ports: DisplayPort, HDMI, USB 3.0, Earphone Jack
Lighting: ASUS ROG Stand Beam
Other Features: Ultra-Low Blue Light, Flicker Free, GamePlus
ASUS Strix ROG RTX 2060 Tech Specs
GPU:  NVIDIA RTX 2060
OpenGL: OpenGL 4.6
RAM: GDDR6 6GB
Engine Clock: OC Mode – 1710MHz, GPU Base Clock: 1395
CUDA Core: 1920
Memory Clock: 14000MHz
Max Resolution: 7680×4320
Ports: HDMI 2.0b x 2, DisplayPort x 2
Fans: Wing-Blade Fans
Adaptive Sync: NVIDIA G-Sync
Lighting: ASUS Aura RGB
Design
While I hate curved displays on smartphones, they make for great gaming display. The ASUS PG348Q is no different with a fantastic contrast and refresh rate already elevating the performance of the display, the design had to be great too and the brand did not disappoint here.
The monitor is made up of metal and plastic with an overall copper-like design aesthetic. It uses an external power brick and has a hidden compartment for all its cables and ports to stay neatly hidden behind. The stand is easy to assemble as it just requires you slotting in the back arm into the display and screwing on the legs using the two wingnuts included in the box.
The overall design is impressive but don't get it twisted, this is not your sleek and minimalist display here. Rather, it has all those over-the-top finishes that make it look like a gaming device. Sort of like a transformer meets an alien ship in the form of a monitor. Even the stand where the ROG logo beams out has this twisted design that looks like an air vent from a Star Wars ship.
The display can slide up and down the stand and swivel back and forth to adjust to any seating position. The slide is smooth and does not require too much force either
On the back, there's a set of controls and buttons where you can change your settings, automatically switch the display into Boost Mode and enter the advanced settings to calibrate the screen to your liking. You will also find a space-like design across the back with patterns and shapes bringing this monitor to life. I prefer this over RGB which you pay a premium for to only have it glow towards the wall in your house.
On to the ASUS Strix RTX 2060 which is as graphics cardy as you could ever imagine. Its triple-fan design promises to keep it cool, the ROG logo pulses on the top of it and the overall design is strikingly pleasant.
It came in some great packaging too with a sticker we had to peel off and bathe in the great sound of it too.
As for its design, it is quite large measuring 300mm in length, 132mm in width and is 50 mm thick which is quite a thick and heavy GPU. The large heatsink makes up most of the card's size and both sides are exposed to allow better airflow through the hardware.
As for ports, it has two HDMI 2.0b ports and 2 DisplayPorts 1.4. It has an 8-pin and 6-pin PCIe power connector. It also has one Aura RGB header slot which is used for lighting expansion and two FanConnect II slots for further expansion and connecting it to your motherboard for cooling and advanced lighting customization.
Performance and Features
Now we wanted to put the two devices together to benchmark them and see firstly how well NVIDIA G-Sync works and to test the overall performance of the card on the gorgeous monitor including RTX support. We used four games to test this; Battlefield V, Atomic Hearts RTX Tech Demo, Destiny 2: Shadowkeep and the old faithful Final Fantasy XV Windows Benchmark.
We also ran some tests on Shadow of the Tomb Raider and Far Cry 5 focusing more on the frame rate than anything else. Firstly, we can confidently say that once the STRIX RTX 2060 has been overclocked, it manages to keep up with other cards we have tested such as the RTX 2070 delivering some high-end performance more than what we expected from the card. Shadow of the Tomb Raider gave us around 60 FPS average with Battlefield V sitting at around 65 FPS. Far Cry 5 was the most impressive sitting at over 70 FPS. This was on the highest settings maxed out and at the monitor's resolution of 3480×1440
Of course, the performance delivered some seamless gaming to the monitor which you could see from the moment you start playing anything. The NVIDIA G-Sync makes the world of difference and that combined with the RTX creates a magical experience. The card, in general, would make a great 1440p piece of hardware so even without the monitor you would get some fantastic performance from it.
As for the detailed RTX performance, it was decent. Battlefield V on ultra with the setting enabled delivered on average 50 FPS on 1080p and dropped down to 15FPS on 4K. It is not the most ideal way to play it but you could compromise some resolution or other settings in order to get it running at a higher hertz with RTX enabled. Still, RTX is demanding tech so seeing the frames so low on this monitor was not surprising at all.
Where the monitor and GPU combination truly shines is on games like Destiny 2. The game is still one of the most visually-striking entries this generation and is optimized like a dream. Even if it does not have RTX support, we managed to max everything out on it and get a good 90 FPS during the most intense moments. It being a first-person shooter also meant G-Sync felt great and managed to deliver a smooth and tear-free experience.
No really, it was amazing. Even though the game caps at 60FPS with VSync on, it was buttery smooth and maintained a constant 60 FPS throughout. Objects weren't distorted and tearing ceased to exist. It was a fantastic example of how great the card performs hand-in-hand with the awesome display.
Of course, you won't be pumping out 4K RTX performance with this RTX 2060 but 3440×1440 managed to get at least 30FPS. It means you either play with a higher frame rate without RTX or sacrifice RTX for the full wide-screen experience at a higher frame rate.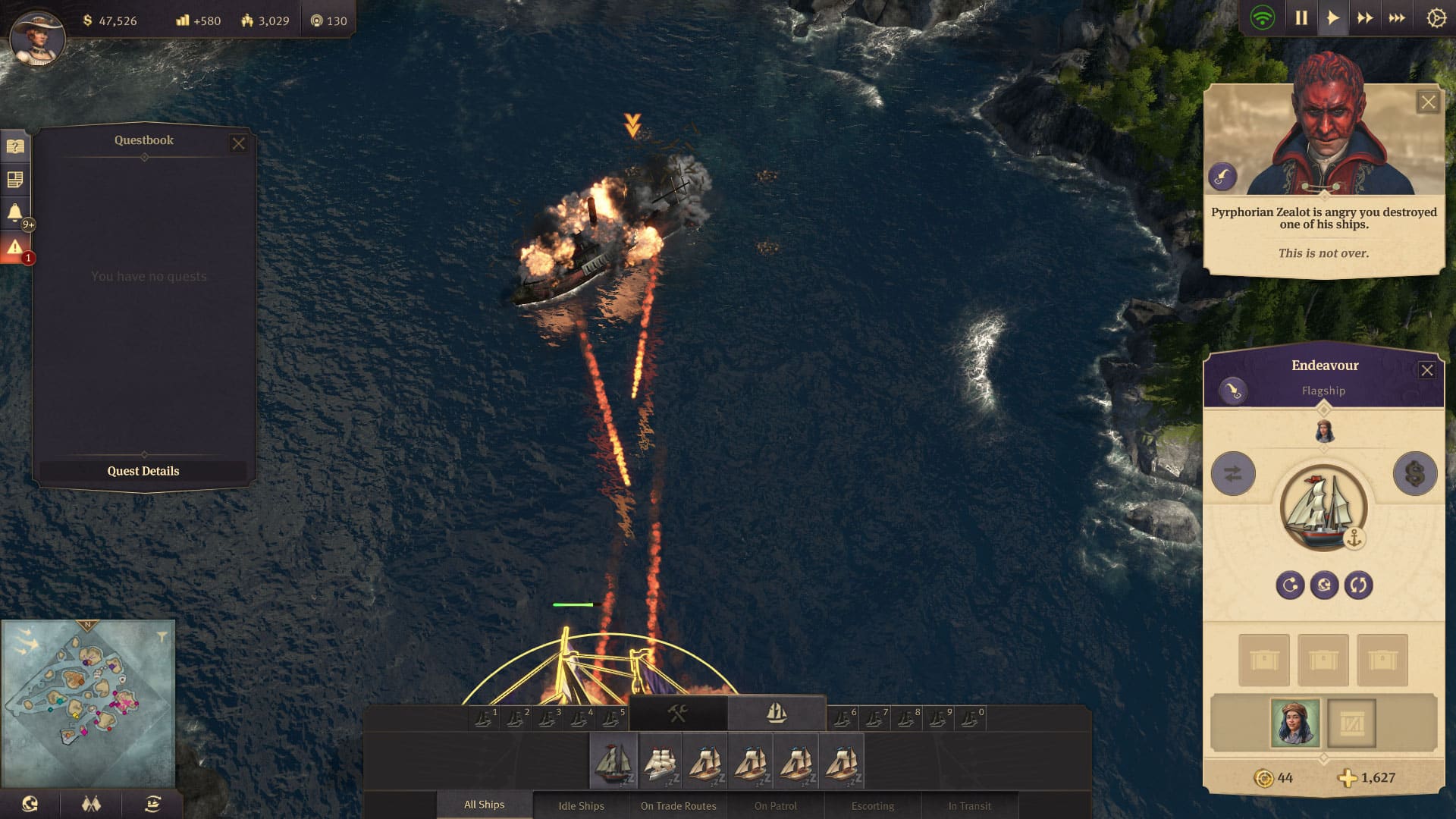 The ASUS ROG PG348Q boasts a 100Hz refresh rate which is great. It is hard to reach that with an RTX 2060 due to its demanding resolution. However, whatever frame rate you get above 30 FPS benefits from NVIDIA G-Sync so the feature is great across the board. It keeps tearing away and delivers a smooth gaming experience.
The PG348Q also features a range of built-in features to overlock the refresh rate. Leaving it on the "Auto" mode seemed like the best mode for anything we played as it varied between 60Hz and 100Hz. However, you can also use the Turbo mode to overclock the display's refresh rate for an even smoother experience and to fit specific games. Shooters are better played using the turbo mode while strategy games are great on 60Hz.
Verdict
While the ROG Strix RTX 2060 struggled a bit to deliver uncompromised RTX gaming at the demanding resolution of the ASUS PG348Q display, the experience just went to show how great RTX and G-Sync work together and even if you don't have a fancy monitor like this one, it will still be fantastic on your G-Sync compatible display. The monitor is one of the best we've ever reviewed with a list of fantastic features and a great design to boast.
Is the RTX 2060 the best companion for it? Not really but it still gets the job done. The RTX 2060 is still one of the best budget cards on the market though and should be considered for any gamer interested in RTX gaming.