The ASUS ROG Flow X13 is one of the strangest pieces of tech I have played with in a long time. From the outside, this 13-inch notebook looks like any old device used for content creation and the odd casual gaming session. However, one thing you'll notice in this notebook is a strange port that other devices don't have. This port enables the notebook to be powered by an external GPU. Or eGPU to be specific. This specific ASUS ROG Flow X13 gets an XG Mobile GPU in the form of an RTX 3080.
The idea of carrying a portal GPU around for gaming might not seem ideal in the long run and ASUS might not have this form factor nailed down as much as I prefer but it is cool regardless. I just wish this whole "eGPU" thing was more readily available across all devices. Imagine, you purchase a notebook for work and web browsing and later on decide you want to game on it. You can then purchase an eGPU and just plug it in. Unfortunately, that doesn't work here because the ASUS ROG XG Mobile only works on this Flow X13 device.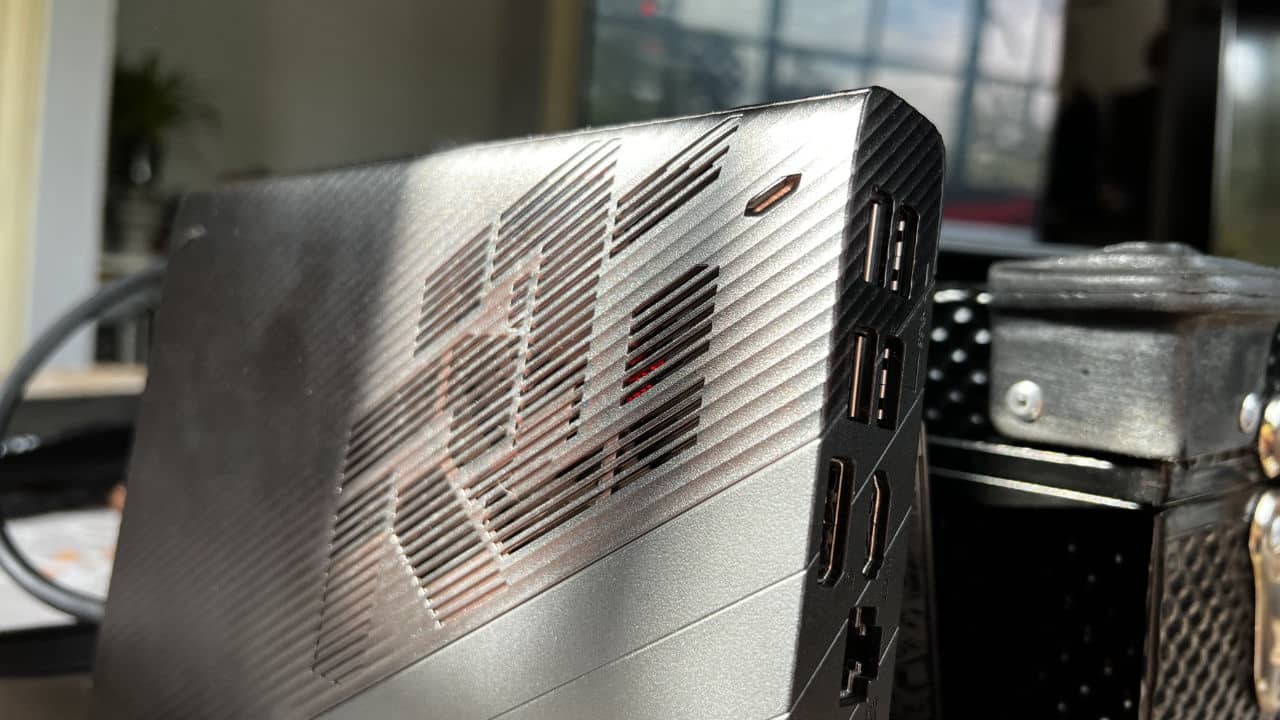 Even on the official ASUS site under compatible devices, there's only one notebook listed and that is the Flow X13. In short, the ASUS ROG Flow 13 is a combination of two devices. When you're not gaming, you will use the notebook on its own and benefit from its decent specs. This includes a 4K 16:10 display with a 1TB SSD and 32GB of RAM all packed into a tiny 13-inch notebook. It is extremely portable and on its own, the Flow X13 packs a GTX 1650 and an AMD Ryzen 9 5900HS CPU.
If you want the entire package, the ASUS ROG Flow X13 will cost you R34,999. You then need to fork out an extra R28,000 for the ASUS ROG XG Mobile so the entire experience can set you can well into the R60k. It is a lot of money to ask. Especially given how you could probably just buy an RTX 3080 notebook for around R55k. You then have an all-in-one package without the hassle of this extra GPU and the downsides of plugging it in and carrying this extra lump of tech around.
For the most part, the ASUS ROG Flow X13 makes for a stellar notebook. Its 13-inch display, decent performance and lightweight design make it great for anyone on the go. It also boasts an iconic ASUS design thanks to its ErgoLift hinge and sleek futuristic look. It is also a 16:10 notebook so you are getting a great display that takes up a lot of the real estate under the lid. The display boasts touchscreen and stylus support. ASUS also claims the screen is scratch resistant which is good news for those using both finger and stylus here.
The general performance of the ASUS ROG Flow X13 will see you through your day and the notebook boasts all the ports your would need from the device. The big deal here is the external GPU support and that comes from the extra port on the one side of the notebook. Not only does this XG Mobile plug into the notebook directly but the eGPU also expands the ports on the device too. The black box includes an HDMI 2.0, DisplayPort 1.4, LAN port, four USB 3,2 ports and SD card reader. If anything, these ports mimic those found on a full desktop PC so it seems that ASUS wants this box to be as robust as a full gaming chassis.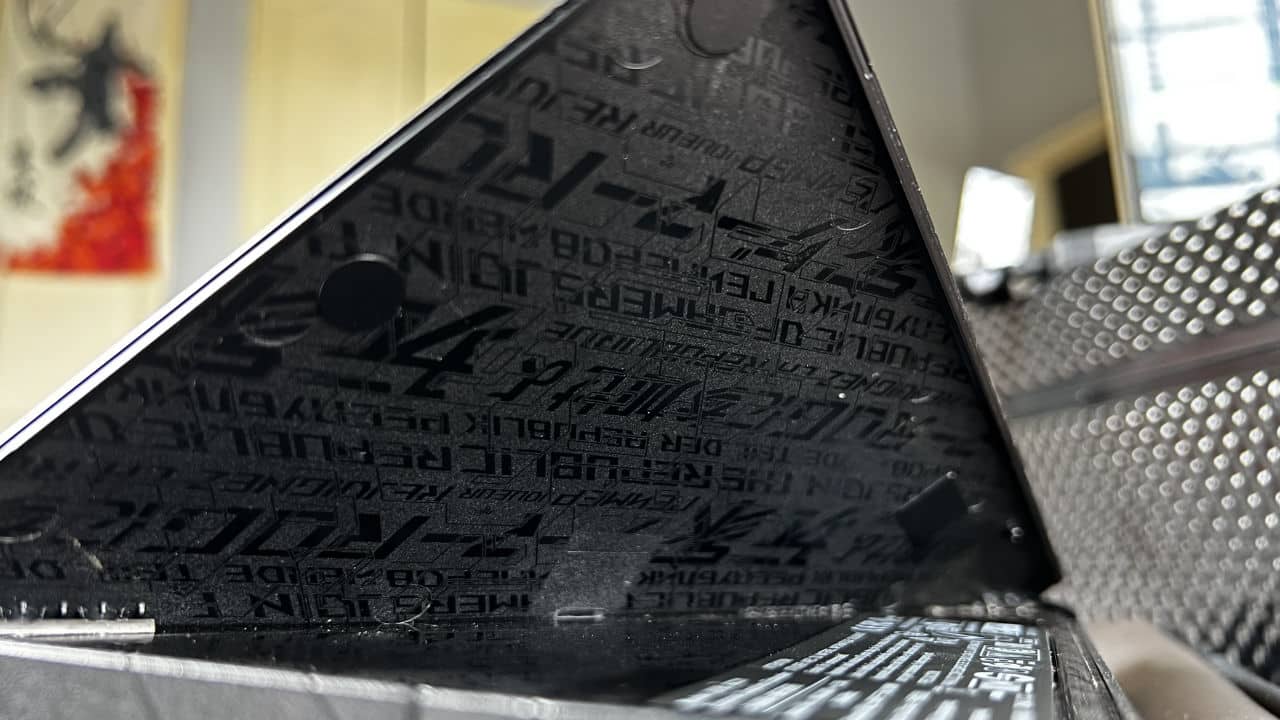 In addition to the extra ports, the notebook itself includes one USB 3.2 Gen 2 A port, two USB 3,2 Gen 2 C ports, an HDMI 2.0b port and an audio combo port. There are ports aplenty here. That is for sure. Once hooked up to the eGPU, you'll be able to. plug anything in here. It also helps that the eGPU requires its own separate power source so you should not have issues with voltages when you are making use of the ports.
The overall design of the XG Mobile is great. It is a black box that includes its own ROG flair thanks to a kickstand and a red LED light that can be seen through a vent by the fan. You can either stand this eGPU up using this stand or lay it down using the rubber feet at the bottom of the device. Coming out of one end is a cable that goes from the GPU into the Flow X13's specialized port.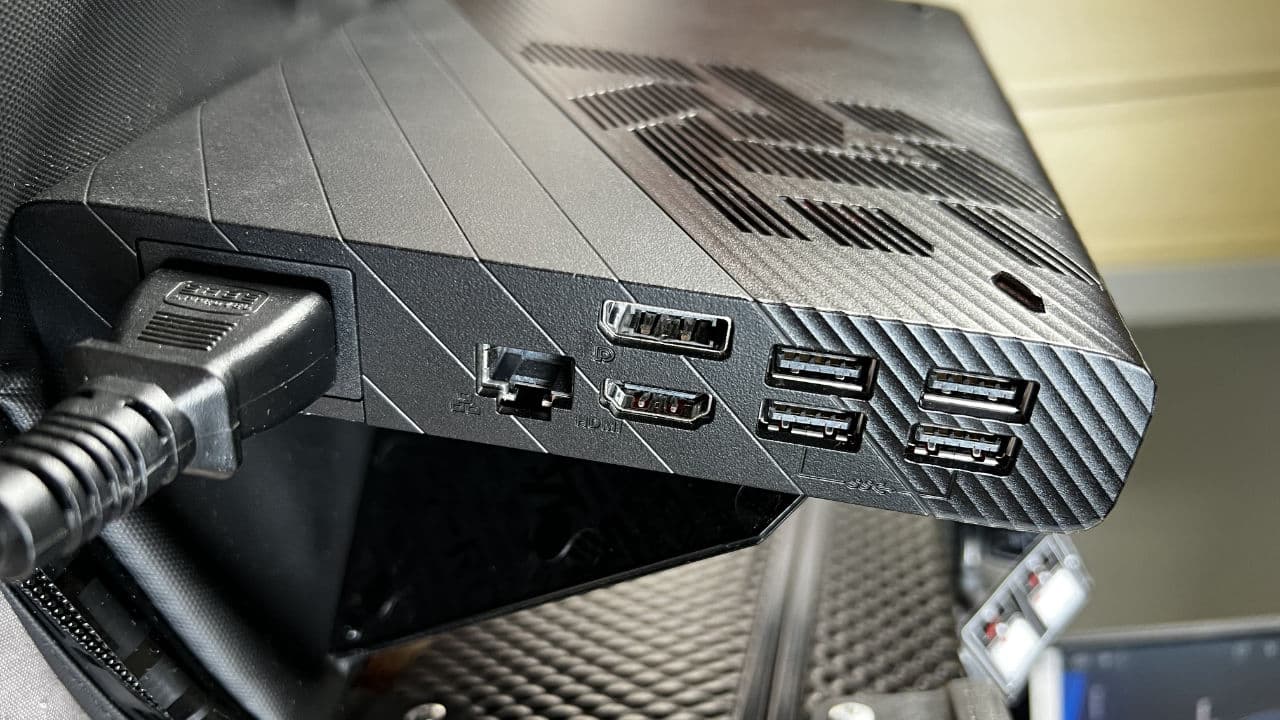 ASUS ROG Flow X13 Performance
Performance is a mixed bag on this device depending on what you are running and how you use the eGPU. You can get away with some mild gaming on the notebook itself thanks to the GTX 1650 but of course, you'll want to use this 3080 external GPU.
Setting up the GPU was simple. I plugged it into the Flow X13 using the cable and it locked in place. There is a little light on the cable that told me it was on and the lock is important for keeping the cable connected at all times. I can only imagine the voltage and data transfers taking place between this notebook and the eGPU. It makes sense ASUS wants to keep this thing secure. Once connected, I launched the ASUS Armory App, it detected the eGPU and I enabled it. It is a smooth process and only took a minute or so to get going.
I then launched some games. I also tested the games on the GTX 1650 inside the Flow X13. Take a look at some scores below.
Cyberpunk 2077 

Flow X13 GTX 1650 – 30FPS (HD)
Flow X13 eGPU – 80FPS (HD RTX off)
Flow X13 eGPU  – 59FPS (HD RTX on)
Flow X13 eGPU – 40FPS (4K)

Red Dead Redemption 2 

Flow X13 GTX 1650 – 30FPS (HD)
Flow X13 eGPU – 81FPS (HD)
Flow X13 eGPU  – 40FPS (4K)

Far Cry 6

Flow X13 GTX 1650 – 31FPS (HD)
Flow X13 eGPU – 76FPS (HD RTX off)
Flow X13 eGPU  – 50FPS (HD RTX on)
Flow X13 eGPU – 32FPS (4K)

Shadow of the Tomb Raider

Flow X13 GTX 1650 – 41FPS (HD)
Flow X13 eGPU – 92FPS (HD RTX off)
Flow X13 eGPU  – 70FPS (HD RTX on)
Flow X13 eGPU – 50FPS (4K)
As you can see from the scores, the ASUS ROG Flow X13 isn't the best GPU alone. You can get away with most titles at 30FPS but don't expect to run them higher than HD. No surprise here. However, after enabling the eGPU, this performance skyrockets and the notebook is able to kick out scores you would expect from a full RTX 3080…. Well, sort of.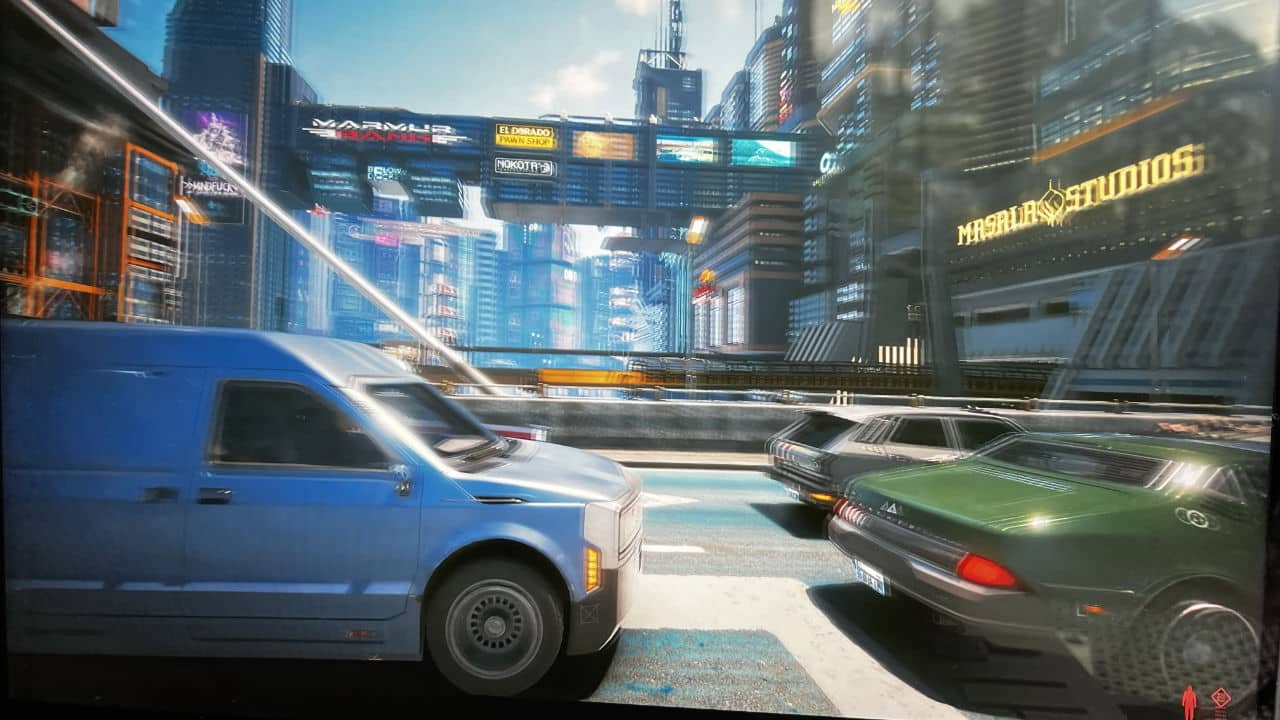 While these scores are great, they still don't match a real RTX 3080 in a desktop so keep that in mind. Surely an RTX 3080 in a desktop would be able to output solid 60FPS on Shadow of the Tomb Raider? This XG Mobile RTX 3080 misses the mark a bit here. Sure, performance is great but it is still around 10-15% short of what you would get from a full desktop build.
The small performance differences should not deter you from looking at this as an investment though. Games still run extremely well and you can get away with some fantastic RTX titles at some high resolutions while you're at it. There's also the benefit of having the eGPU as a standalone. This includes keeping the device thinner and cooler.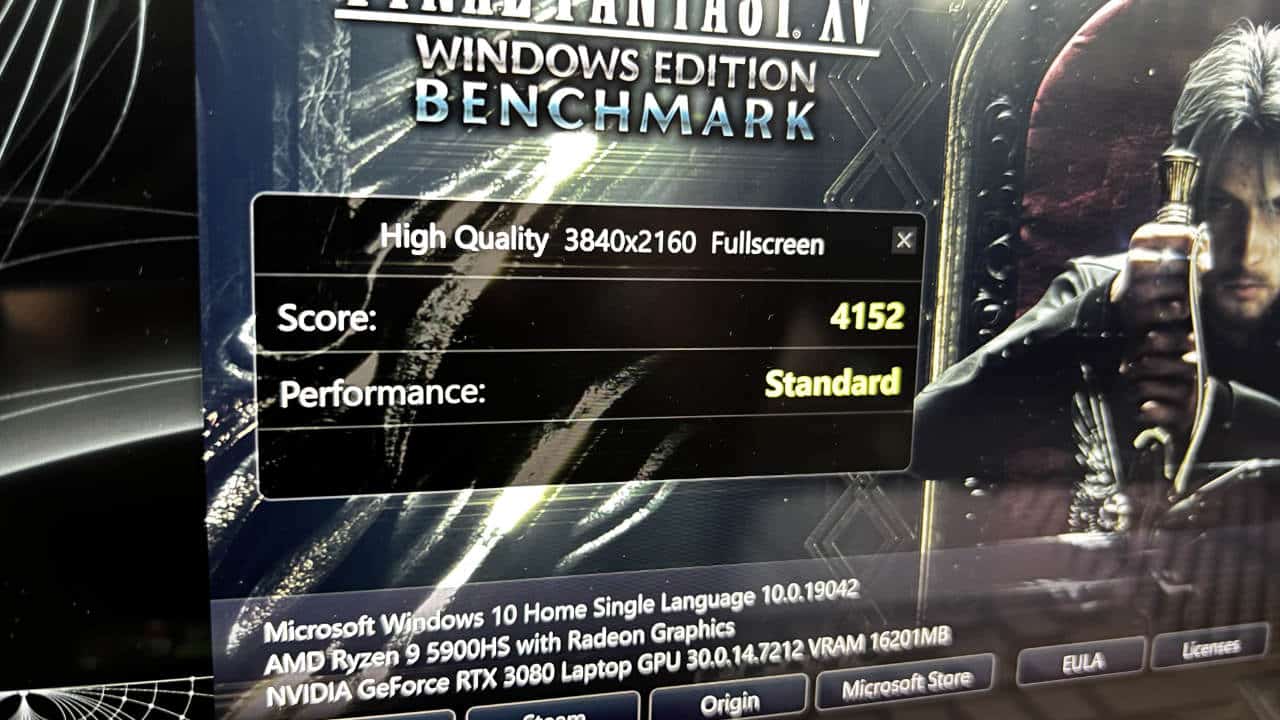 My biggest question after spending time with the ASUS ROG Flow X13 still remains? Who wants this? In theory, ASUS has created a great way for gamers to get top-tier performance on a notebook. However, the Flow X13 is just a pretty mediocre device to do it on. The 13-inch display is tiny and not ideal for 4K gaming and the performance can't hold up to a real RTX 3080. Sure, you can plug this into an external display but then you are using way too many external devices than necessary. We should not have to compromise on so many features just to have a GPU that sits outside of a notebook. Should we?
ASUS themselves has a specific range of RTX 3080 notebooks that align with the cost of this Flow X 13 and XG Mobile eGPU. The Strix G733, for example, retails for R63k and packs 17-inch display, better CPU and RTX 3080. Gigabyte's Aorus 15P range starts at R55k and does the same job. It is hard to sell this Flow X13 when the whole rigmarole of the eGPU is overpriced, clunky and somewhat pointless.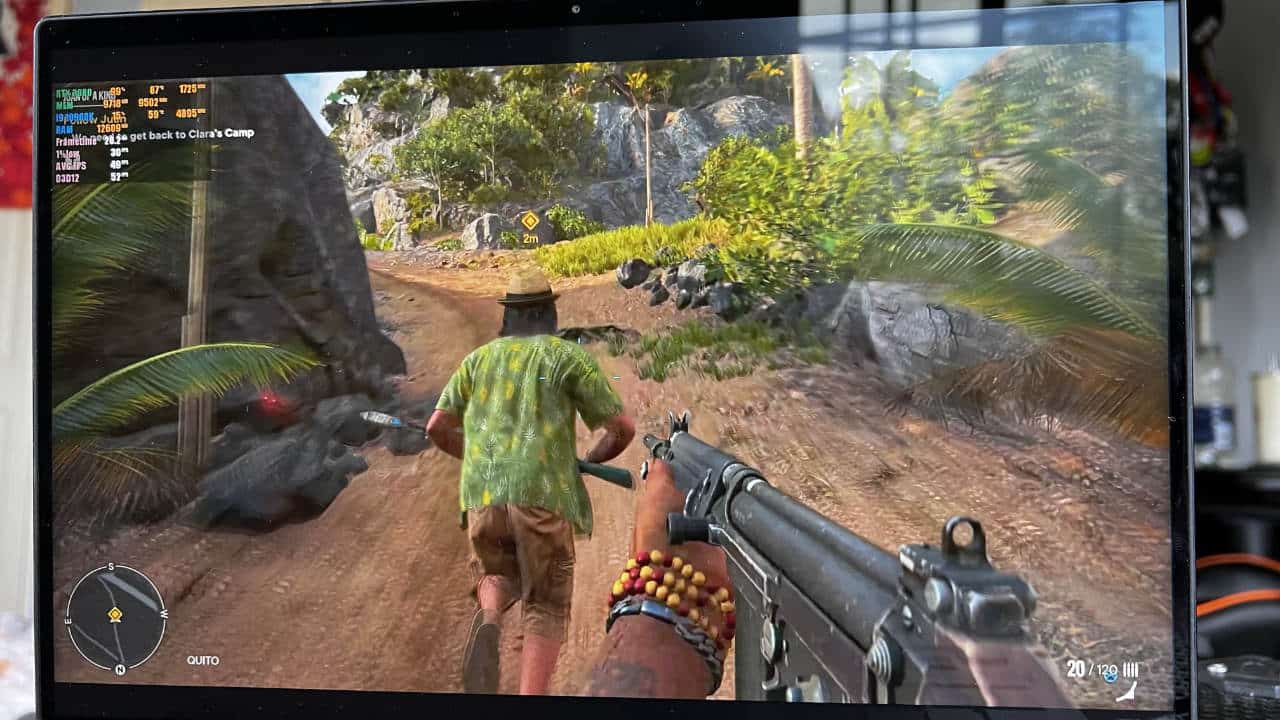 In the end, if you have R60k to spend, you might as well just get everything you need in one device. It is not like you can use this eGPU on a notebook with a bigger display anyway. The Flow X13 is a great device, the eGPU is also innovative but the combination of both together fail to make sense.