In a media briefing from the Battlefield developers, EA Games and the Battlefield team revealed Battlefield 2042's Season 2: Master of Arms. Season 2 introduces the new map Stranded, new specialist Charlie Crawford, new weapons, hardware & vehicles, additions to Battlefield Portal, the new Assignments feature which brings more Portal weapons into All Out Warfare, and 100 new tiers on the Battle Pass.
Available now on all supported platforms, Season 2: Master of Arms takes a dive into events in the Panama Canal with the new map, Stranded, which features a shipwrecked tanker (the Starg Ceres) in the middle of a drained lake. The Starg Ceres is now an illicit arms trading hub for military munitions and players will fight for control in an area that favours close-quarters combat with plenty of cover and short distances between objectives.
The new specialist, Charlie Crawford, is an ex-arms dealer with a few tricks up his sleeve. His Mounted Vulcan minigun is useful for keeping enemies off of objectives and he is geared up to both revive and restock ally gadget supplies.
In Season 2: Master of Arms, you will also find some new weapons, new vehicles and a new gadget.
WEAPONS:
AM40 (Carbine) – Midpoint between an assault rifle and a submachine gun
Avancys (LMG) – High-tech LMG with increased mobility and attachment compatibility
PF51 – Midpoint between a pistol and an SMG with a large magazine
VEHICLES:
EBLC-RAM – a four-seater vehicle which can place a spawn beacon for the whole team
Polaris™ RZR – Lightweight buggy for fast movement around the map
GADGETS:
Concussion Grenade – New throwable gadget designed to confuse and disorientate enemies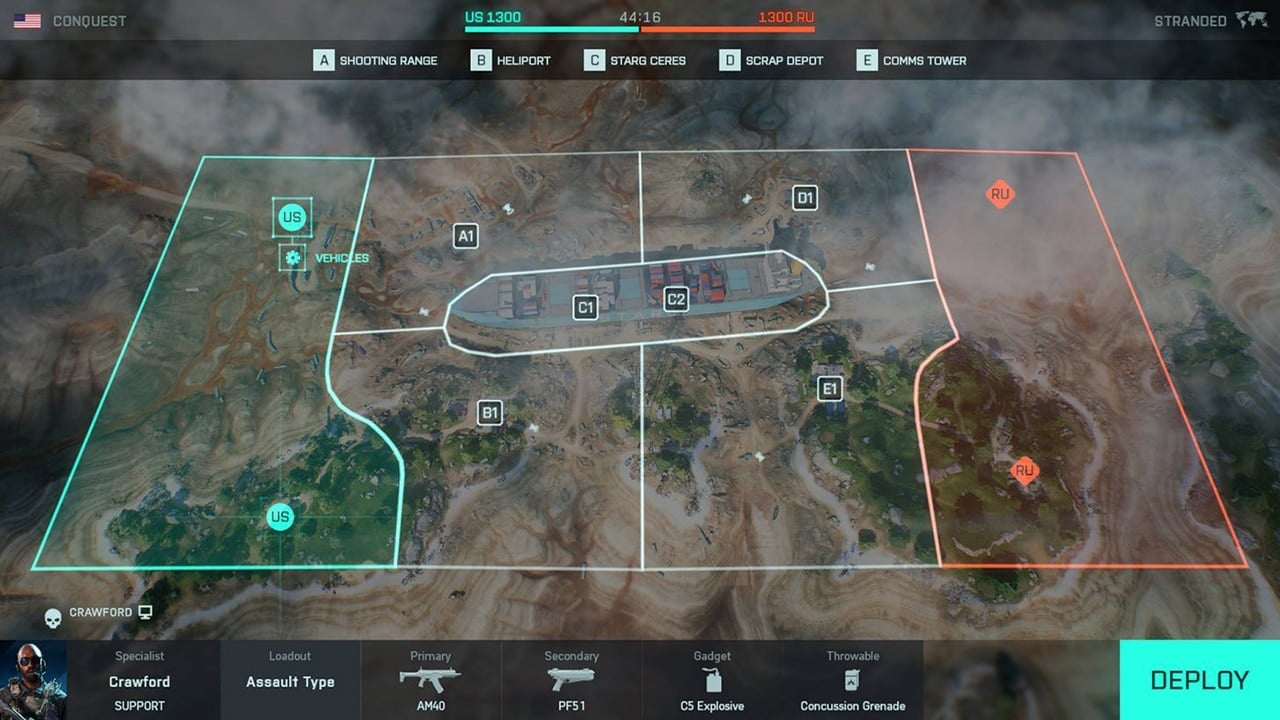 New Features in Season 2: Master of Arms
Assignments
Assignments is a new system to be able to unlock Battlefield Portal weapons in All-Out Warfare, Assignments will be kicking off with the iconic M60E04 and M16A3 (with more content to be added in future updates).
Players will also be able to unlock the previous season's vehicles, weapons and specialists with assignments if they miss out before the season ends.
Battlefield Portal
Battlefield Portal will be receiving new builder capabilities, making the Battlefield sandbox experience even more extensive.
The update will also bring additional Battlefield Portal content such as "extra-small" map spaces for intense close-quarters combat experiences and five classic weapons from across Battlefield 3, Battlefield Bad Company 2 and Battlefield 1942. Battlefield 2042 Season 2: Master of Arms is available now as an update on all supported platforms.
Article was written by Sheree Buchholz