The racing game genre was once populated by a plethora of great and innovative titles and franchises. Over the last decade, however, racing video games have slowly diminished in volume, with the rare exceptions like Forza and Need for Speed still making the cut – albeit in an increasingly empty market.
In the past, racing games had tremendously successful franchises, so today we're taking a look at five franchises that died out for one reason or another – but could seriously use a proper revival.
Burnout
Criterion Games may have their hands full with the Need for Speed IP back in their studio, but these were once the biggest developers of some of the best video games on the market. Of course, their claim to fame was the excellent Burnout series in the 2000s, which brought fast vehicular mayhem on a level we haven't seen before in racing games.
Publisher Electronic Arts have since sidelined the franchise, with Criterion's former creative heads dispersing from the company to tackle other ventures. However, the absence of Burnout's chaotic arcade style still lingers in a racing market dominated mostly by simulators these days. If it were to come back somehow, it would be met with a very warm reception.
Midnight Club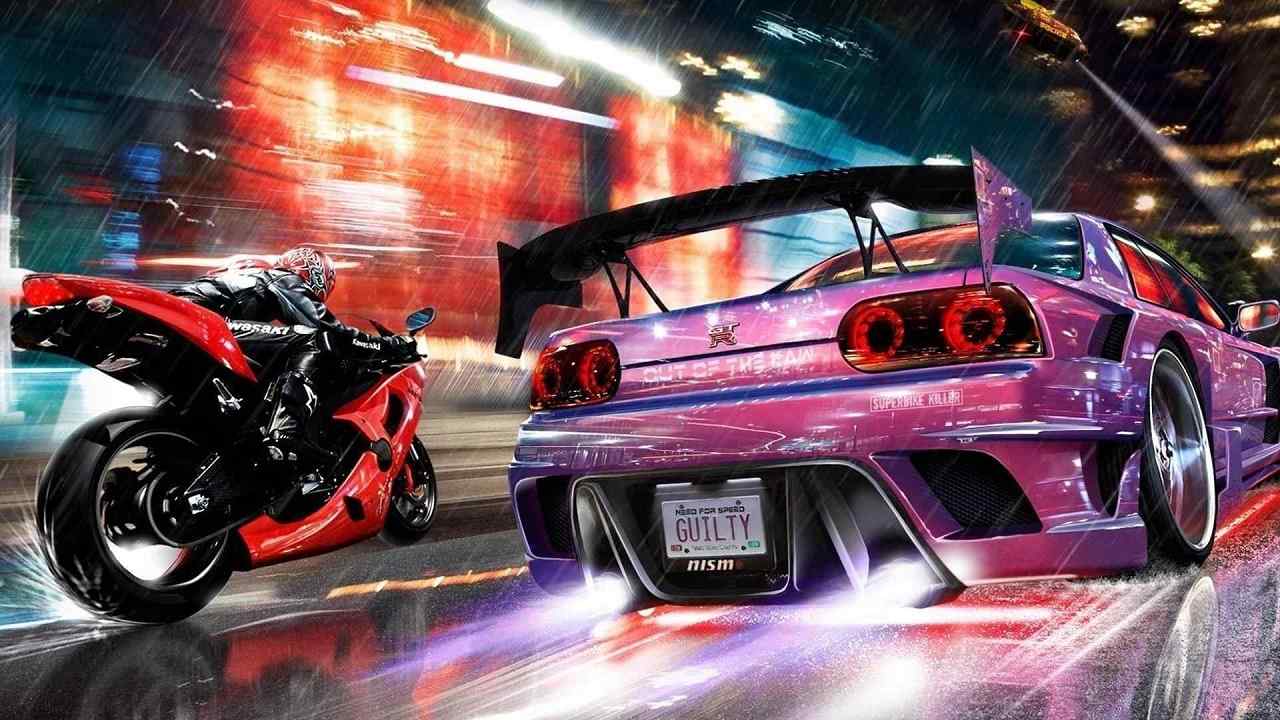 Believe it or not, Rockstar Games' resume was once a bit more diverse than car theft and cowboys. In the 2000s (which seems to be the golden era for racing games), they spearheaded an open-world arcade racer called Midnight Club, which largely focused on underground street racing culture.
Midnight Club 3: DUB Edition is still widely celebrated as one of the best racing games of all time, but the series came to a halt after 2008's Midnight Club: Los Angeles. Rockstar has chosen to focus on Grand Theft Auto and Red Dead Redemption since then, but there's always room for the developer to resurrect this stellar racing franchise.
Ridge Racer
Ridge Racer has a very long history in the gaming world, going all the way back to the early 90s. It has since seen a number of new entries over the last few decades, but for the most part, it lost plenty of steam in the process. This can also be attributed to other racers like Need for Speed and Forza sweeping the market, leaving little room for Ridge Racer to really stand out again.
Namco had attempted multiple times to revive the series, but to no avail, as it fell to obscurity with each passing entry. If Sony were to pick up the franchise with Bandai Namco and give it the breath of life it needs again, now would be a pretty good time.
Wipeout
While we can't ignore Wipeout's "return" with the excellent Wipeout Omega Collection bundle in 2017, there hasn't been a new entry in the franchise since 2012 following original developer Studio Liverpool's closure. The IP currently sits at PlayStation with no clear indication of it returning to the gaming world.
Back in the 90s, Wipeout was one of the staple racing series for the PS1, prioritizing futuristic anti-gravity racing and dangerous speeds. It was certainly one of the most unique racers of its time, giving way to plenty of copy-cats since. Wipeout may not be as popular as it once was, but we're still hopeful that Sony has something new cooking for the devoted fans.
Check out the trailer for Wipeout Omega Collection.
Split/Second
Split/Second (or as it's known in European regions, Split/Second: Velocity) successfully filled the void left by Burnout – though it's worth mentioning that this isn't necessarily a "franchise." At the time, Burnout was, well, quickly burning out of the racing scene, leaving developer Black Rock Studio to come in and continue the tradition of high-speed vehicular mayhem.
Split/Second featured extraordinary destructible environments that made each race feel chaotic and brutal, but oh so satisfying. Seeing entire buildings, airports and dams collapse and crumble over tracks was a sight to behold – and it makes us wonder why this concept wasn't taken any further in the racing genre. Black Rock Studio has since been closed by Disney – but if another big company were to swoop in and give this series a try (say, DICE?) we'd be pretty ecstatic.