It's E3 season (or not-E3 season) again and the fake list leaks are rolling in right on schedule. Since Sony announced its upcoming anticipated PlayStation Showcase last week, there's been plenty of hype, excitement and speculation online about what might be shown. Unfortunately, there are individuals who aim to capitalise on that excitement by crafting seemingly fake "leaked lists" that apparently lay out every single announcement. The same has also happened for the Xbox Games Showcase.
If you're on social media, you might've stumbled upon a few leaked lists of the PlayStation and Xbox Showcases over the past weekend (some examples below). It's easy to see how some might be swayed into thinking these are legitimate but don't fall for it. These lists are extremely likely to be faked for the sake of generating clicks and clout.
Here's an example of an Xbox Games Showcase list that clearly attempts to appear legit thanks to the massive "Confidential" label plastered across it. Totally believable:
Another leak showing the PlayStation Showcase list is a little more subtle with the "Confidential" watermark and at least tries to be creative with the new game titles, but we'll touch on why this list format just doesn't work in a bit:
Finally, another Xbox Games Showcase list slaps the logos of the games on a screen and calls it a day. A few mistakes are evident here, including "Persona 3 Remake" still using the P3P logo and the Jet Set Radio logo being unchanged from the original: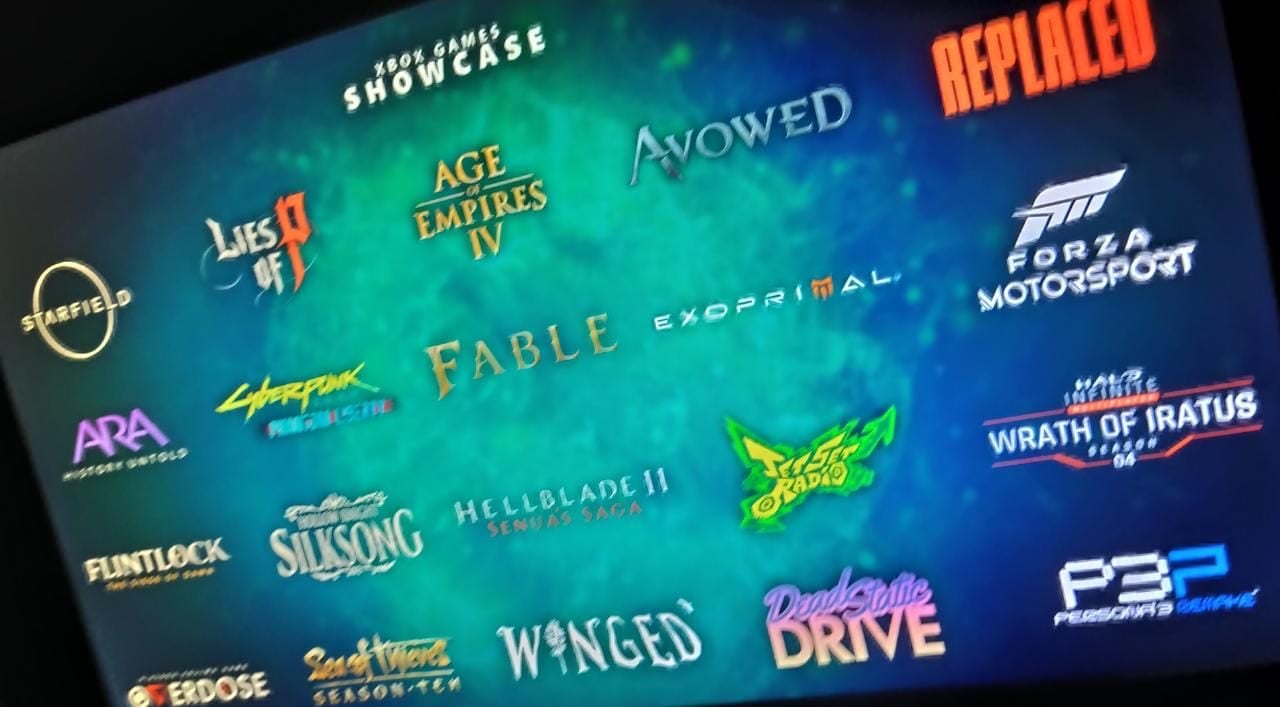 Every list tries to seem more valid by the "leaker" taking a blurry picture of a screen at an angle like they're smuggling secret documents from Area 51. We've looked into the sources behind these images and none of them appear to be reputable or close to having any sort of track record of insider information either.
These leaked lists always appear before major showcases every year and so far, none of them have ever been legitimate. There was one instance of a Nintendo list from E3 2018 being leaked that actually turned out to be correct, but that's the only outlier we've managed to find. A previous State of Play showcase was also leaked in its entirety by known leaker The Snitch, though The Snitch at least already had a good track record and it wasn't a list lifted directly from Sony.
As a word of caution, we recommend taking all leaked lists that you come across online with a mountain of salt. It's also highly unlikely that companies like PlayStation and Xbox would write up lists detailing every major announcement and secret from its showcases beforehand, only to be leaked by a random stranger who happens to stumble upon it or has an uncle in the industry. We're open to be proven wrong and these lists might be legit after all, no one can really say for certain, but the showcases aren't far off and we'll know the truth by then.
The PlayStation Showcase takes place on 24 May 2023 while the Xbox Games Showcase airs on 11 June.
Source: Reddit