While Sony has the upper hand when it comes to great exclusive PS4 games, they are also currently killing it with PlayStation VR. Two years ago I almost lost hope for the device but after Moss and Astro Bot Rescue Mission, the PS VR is officially a must-have piece of hardware. The latest VR masterpiece is Blood and Truth. Inspired by the London Heist demo released in the VR Worlds game, Blood and Truth pushes the boundaries of what is possible in VR to deliver a game like no other.
The screenshots in this review are taken from the PS VR unit and don't represent the actual quality of the game.
In some ways, it feels like a 007 James Bond game and in other is it just as over-the-top as it could be but most important of all, it just works so damn well. Blood and Truth follows the story of Ryan Marks, a former Special Forces soldier who must save his family from a London Crime boss who has taken control of the family business and has an army of goons on his side.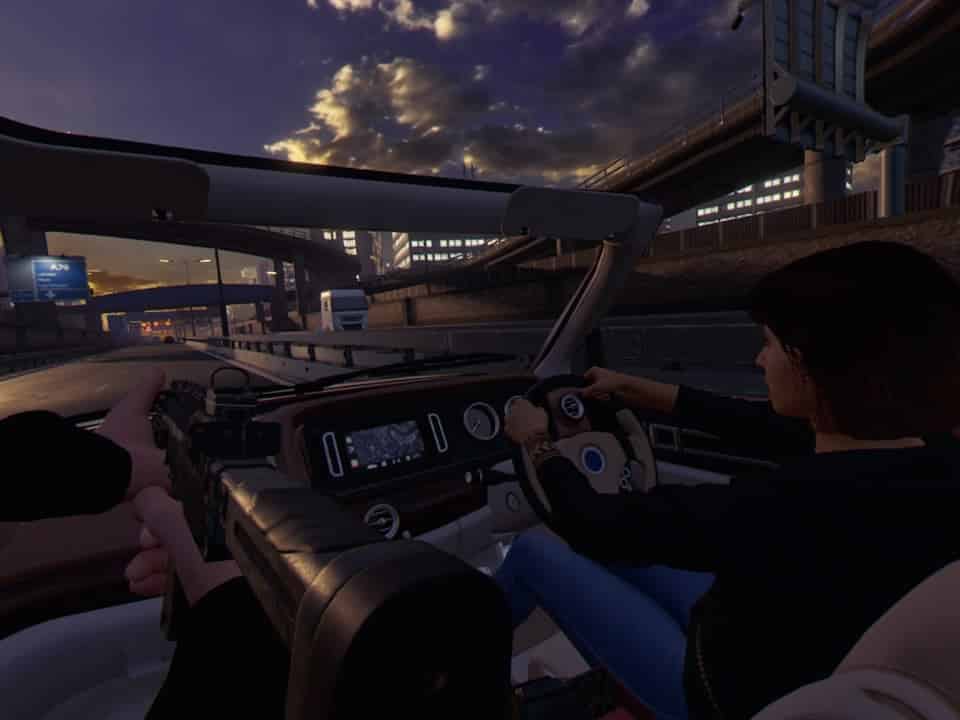 The game plays out in a chapter-based, story-driven experience as Ryan ventures to different parts of London to take down Tony and uncover exactly what makes this overlord so rich and powerful. The story sounds simple but there is a lot going on behind the scenes. Family businesses, shady contracts, a few backstabs here and there and you have yourself an explosive game.
While the story is the underlying factor in the progression of the game, it is the in-between moments that make the experience immersive. Being interrogated by special forces agents on your knowledge of the crime boss, chatting to you mom about business relations or exploring an art gallery with your brother as you set waste to the priceless art pieces on display.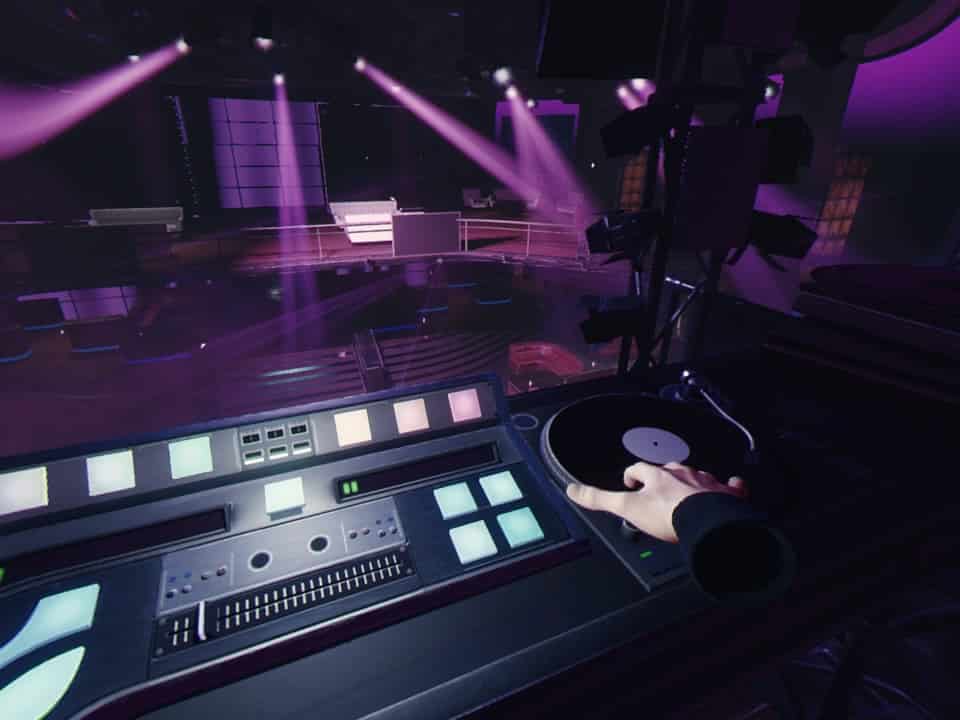 It was these moments that brought the characters and story to life and made the 6-hour experience worthwhile. Blood and Truth is not just about shooting things up and causing havoc but the ties you make to the characters along the way. This is saying a lot given how over-the-top the game's action is. It is a complete contrast to these layered characters and their family connections.
First person shooters have failed terribly in the past while trying to make use of the VR systems. It is a clunky experience as your movement is often restricted, motion sickness limits what you can withstand, and keeping tabs on your shooting while trying to move around is just clunky and confusing. London Studios has taken a different route with Blood and Truth. Instead of giving the player full control of your movement, you select where you want to move to and press a button.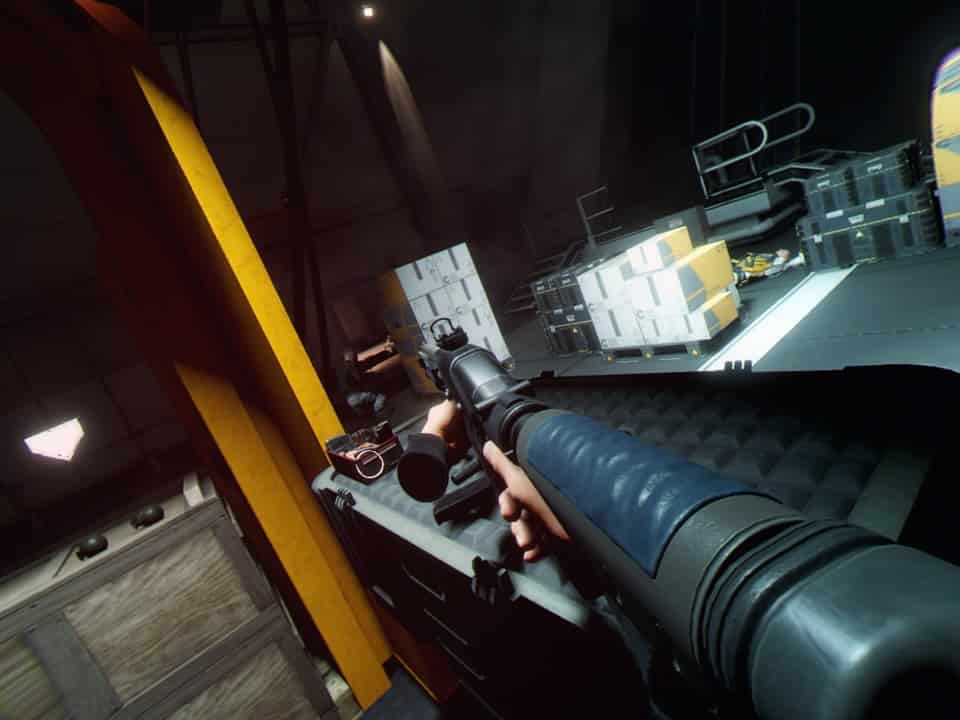 [perfectpullquote align="right" bordertop="false" cite="" link="" color="#E42B2B" class="" size="21″]It is fast and agile and one of the best movement systems I have ever experienced in VR to date[/perfectpullquote]
The system works extremely well as you move from cover to cover slowly and carefully. Each mission progresses on a linear path with different routes opening up depending on the cover you choose to move to. Bravo Team attempted this same movement system but it ended up being clunky and slow. The beauty of Blood and Truth's movement system is just how smooth and satisfactory it feels as you walk about the stage, slump behind a box, grab ammo, open a drawer and reload all seamlessly.You really feel as if you are controlling every movement your character makes but through a decision-based system.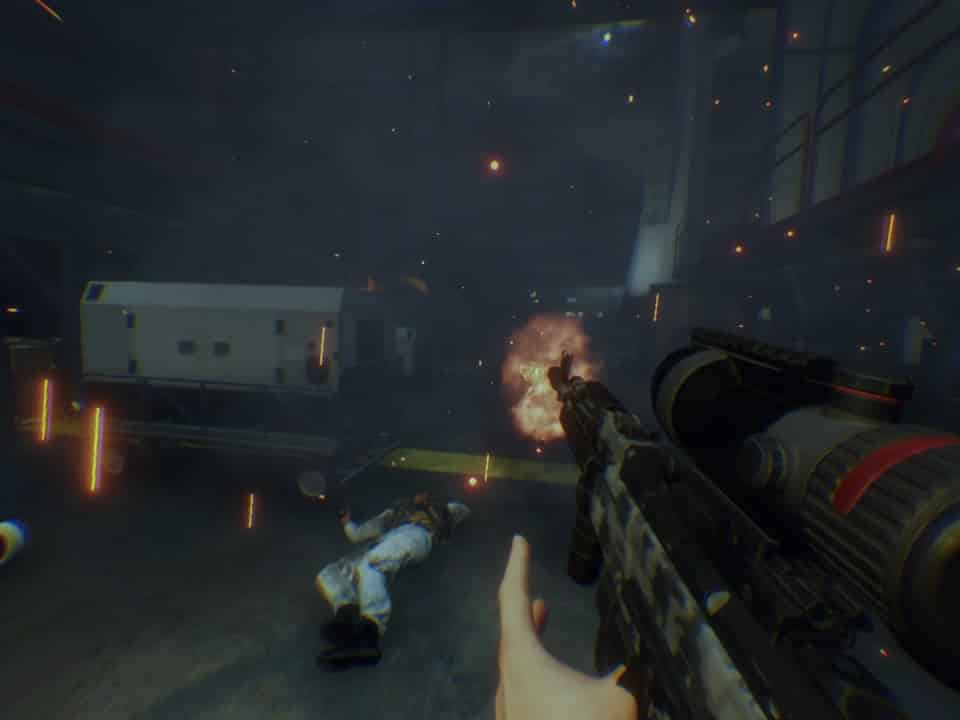 Blood and Truth's shooting is simply perfection. Before every mission, you get to equip the weapons you have unlocked in your safe house. You take your gun off the rack and place it on the holder before you spray paint it the shade you want, take mods and attachments and build your perfect weapon. It was a fantastic first impression as I felt as if I was prepping to assault a compound.
Guns feel great as the sheer versatility of the gameplay creates a true blockbuster feeling. You can carry four weapons including two side arms and two larger guns such as shotguns and an SMG. By far my favourite weapon in the game has to be the pump-action shotgun as it just blows away your enemies even from a greater distance. There was nothing better than using two hands, one to pump the gun and the other to shoot and mow down all the enemies as I ran through a building and slid down the side of it.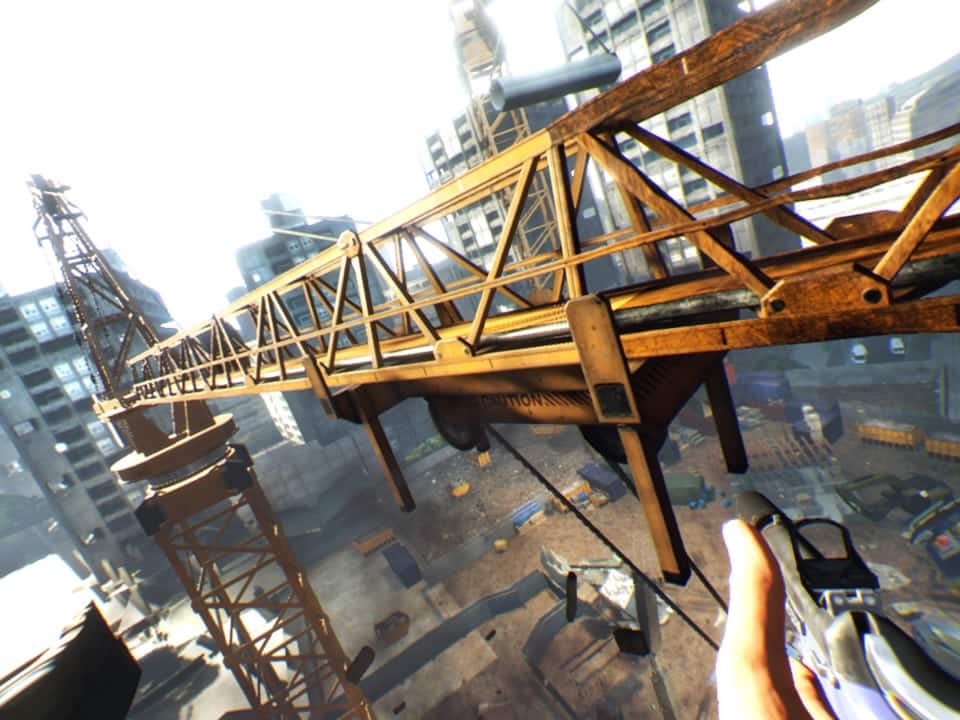 [perfectpullquote align="right" bordertop="false" cite="" link="" color="#E42B2B" class="" size="21″]The precision of every action you perform is smooth and satisfying[/perfectpullquote]
Can either wield two heavy weapons in both hands or use both hands on one weapon. It depends on your play style and using the Move Controllers, it improves accuracy too. If you are single-handily holding a machine gun and shoot it, the bullet spray is all over the place but if you use your other hand to grip the bottom of the gun, or wherever else it has a holder, the gunfire is more controlled. It is a small detail that adds the world of difference to the gunplay in the game.
This amazing shooting is then backed by blockbuster action as you move about the stage from cover to cover, picking up a vape, smoking a bit of it, grabbing some ammo and even a grenade and tossing it at your enemies in the distance. It is the definition of badass. The precision of every action you perform is smooth and satisfying. Even reloading your guns makes you feel like the Terminator as you grab ammo from the pouch on your chest and slide it into your weapon. You can even do this while holding two weapons.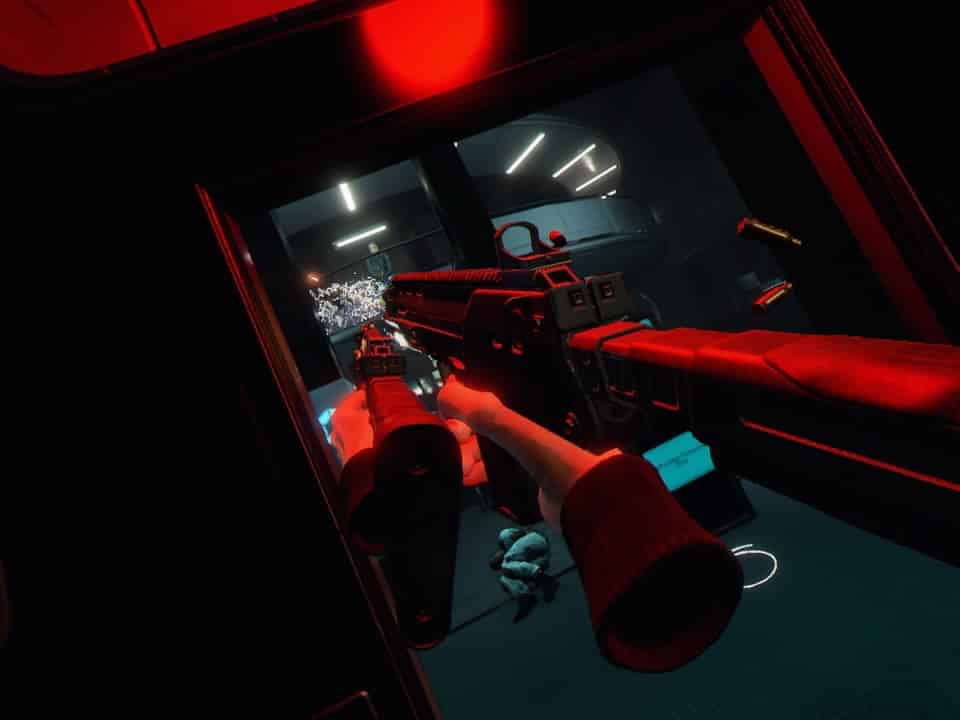 When you are not shooting things, the game's exploration mechanics are decent. Stages will have locks that need to be picked, wires that need to be cut and terminals that need to be hacked into. This is all done by using your handy pouch that you open and grab tools from. It is all interactive as you twist the lockpick to unlock the door, snip wires and even unscrew metal casing to reveal the inners of an electronic lock.
Blood and Truth's biggest strength is in how it brings the action and story to life in a way that is extremely cocky and farfetched without it ever getting too cheesy. The characters are cookie-cutter British gangsters but they are never unlikable. The action and story are silly but every moment is fun and addictive.
Verdict
Once I completed the campaign, all I wanted to do is head back and find all the hidden targets and complete the challenges. Blood and Truth is one of the most explosive and over-the-top shooting games I have ever played in VR and every moment was satisfying and enjoyable. It is yet another fantastic system seller for Sony and a must-play if you own the hardware and something worth buying the setup for.

This review is based on a code sent to us by Sony Interactive Entertainment
Reviewed On: PS4 Pro (PS VR) | Release Date: 29 May 2019 | Price: R629