Want to know what comes in the Borderlands 3 Diamond Loot Chest Collector's Edition and what other merchandise like the Tubbz and plushies you will be able to get your hands on in SA to celebrate the launch of the game? We have you covered.
Check out our full unboxing video 
[su_youtube url="https://youtu.be/iTsym6pit64″ width="900″]
We got our hands on the very-rare and pretty cool Borderlands 3 Diamond Loot Chest Collector's Edition and a handful of the merchandise currently available on the market. This includes plushies, figurines and some cool Borderlands-themed Tubbz.
First off we have the chest. It comes in a giant box with a stylish sleeve over it. Sliding it off reveals a unique Children of the Vault artwork which makes this box look like its own unique collector's box too. The Children of the Vault, or COV for short is the new cult in Borderlands 3 that led by the Calypso twins. The cult also has its own range of weapons which come in the form of makeshift guns which don't reload but overheat and break after excessive use.
Inside that box, we have the grand prize, the Diamond Loot Chest itself. This is a replica of a loot box found in the game itself and while it looks like it does stuff it sadly does not. It opens and closes and we guess that is all you really need. The buttons and knobs are just there for show. The box does have some great details on it like ports and speakers which is fitting for the game's replica.
RELATED: Borderlands 3 Pre-Load and Day One Update Now Live – File Sizes Revealed
The box's locks unclip and it slides open in a pretty cool way. It got stuck at first but the inside is crammed with goodies so it is expected.
The box is full of all sorts of things. We first took everything out, there's a lot to pull out of this box. First, we have the awesome steelbook holder which sort of looks like a holy book of sorts. Under that, we have the box containing the Vault Keys in a keychain form. Under some tissue paper, we found the ten figurines followed by a box containing the Sanctuary 3 ship replica, which had to be built. The box says it is a 1/200 scale model but even that statement is followed by a question mark, typical Borderlands humour here.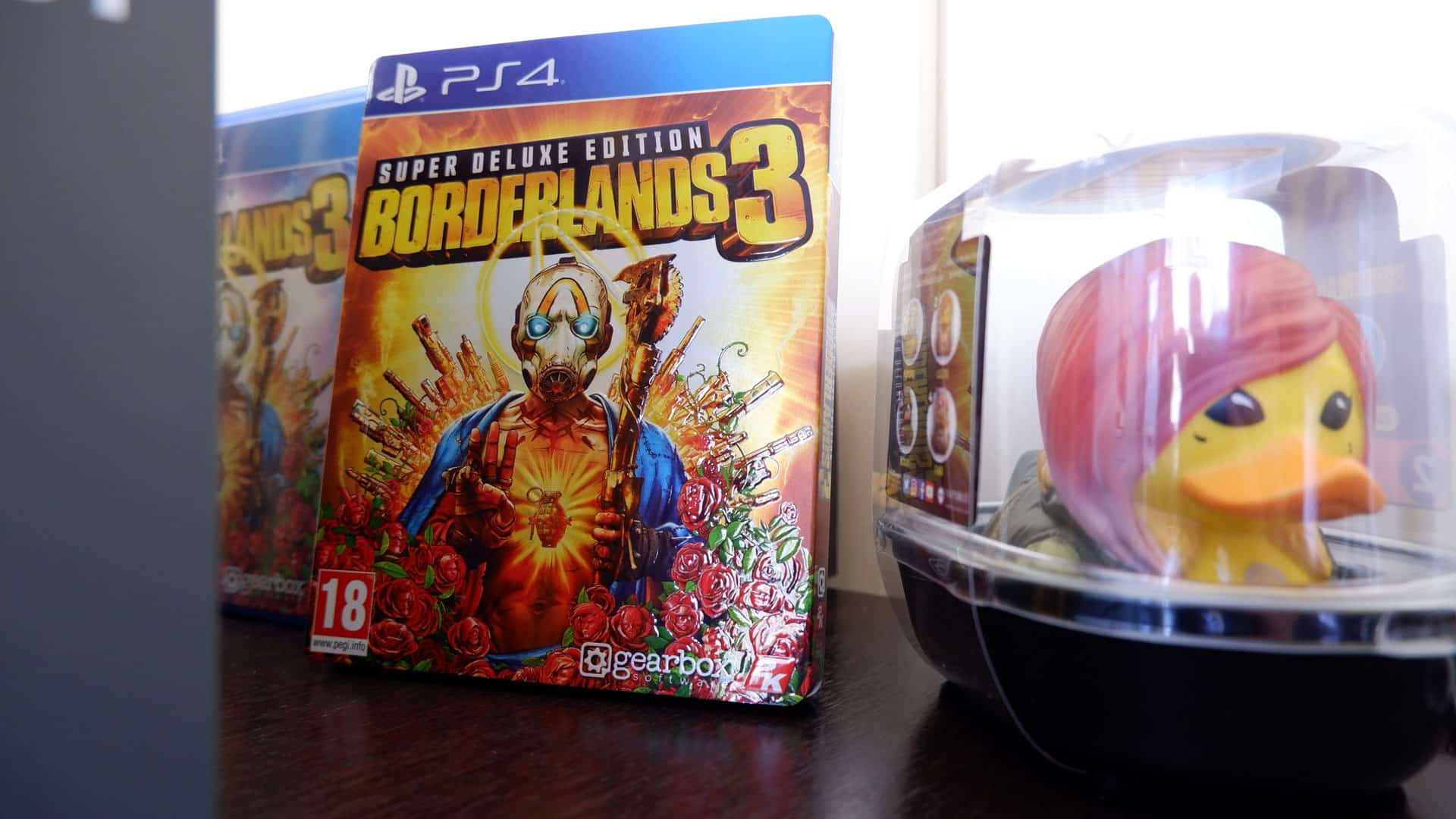 Lastly, right at the bottom, we have the cloth map, which we did not open to avoid spoilers. Apparently, it contains some hidden information on the places you will go and the things you will do there. Under that, there's a folder with some rather epic lithographs of the main characters in the game.
The Diamond Loot Chest Collector's Edition also comes with Borderlands 3 Super-Deluxe Edition. So in theory, you get two steelbooks with this edition. One added into the box at your retailer in SA that has the game and your Season Pass and Gold Weapon Skins code, and one inside the fancy-schmancy holy book thing. – We don't know what else to call it.
We opened everything up to get a closer look at it all and colour us impressed. The attention to detail is superb and even the ten figurines, although they are not painted, are highly detailed. Everything also smelt so good with that newly-painted and printed aroma. We live for unboxings like this and the smells especially (we may be a little crazy).
The box's detail is spot on and even the knobs and dials look great. The storage space inside is also quite ample so once you have taken everything out and put together the Sanctuary 3 ship, framed your lithographs and found a nice spot for the 10 mini figurines, the box will make for a great place to hide all those things you don't want people seeing. Or maybe that is just us?
Of course, there's a lot more going on here than just the Diamond Loot Chest as we got our hands on some of the merchandise you will be able to pick up along with Borderlands 3. First we the Lilith 20cm figurine which is hand-painted and shows off one of the most iconic characters in the series. Tiny Tina is not so "tiny" anymore and this 20cm figurine shows her off in all her madness. She is one of the lovable, yet crazy characters in the series and in Borderlands 3, she will amp that up to another level. Both figurines are available in SA at The Nexus Hub for R1,499.
We then have the plushies which are adorable. One of them is Tina's rabbit and is a full-sized plushie with all the details from the same doll in-game. It is around 36cm big. The smaller Claptrap plushie can be clipped onto your bag or anything really. This one is 12cm and has everything you love about Claptrap on it, except for the annoying voice which could be a good thing. There is also a Psycho version around the same size. The larger bunny plushie sells for R549 and the smaller ones R249.
We also got the brand-new Borderlands 3 Tubbz range which comes in four characters. Tina, Moxxi, Lilith, and Psycho. These awesome ducks come in a plastic shell which is a lot better than say the POPS range. You can collect them and stack them up. Each one comes with a unique style to represent the character. Tina's one, for example, has her crazy mask on and her entire outfit. These Borderlands 3 Tubbz also retail for R249 and can be bought at The Nexus.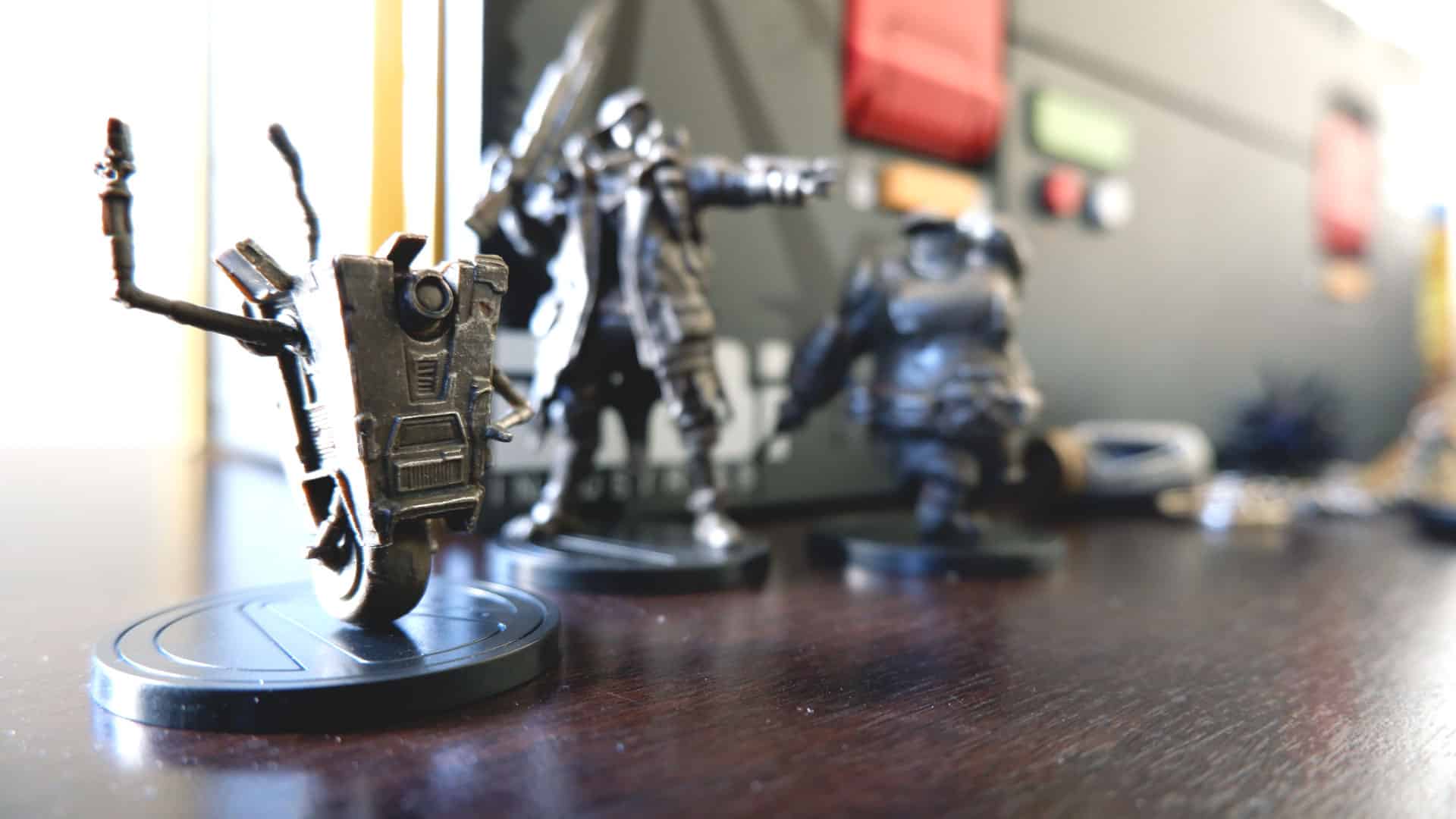 So there you have it. Our crazy Borderlands 3 unboxing with all the coolest merchandise on the market right now. We want to thank The Nexus for providing the merchandise so we could show it off. Make sure to check out the site for more Borderlands 3 things including a satchel, mugs, keyrings and more.
Let us know what your favourite part of this unboxing is down below.