Gearbox Software and 2K have confirmed the Borderlands 3 Ultimate Edition, which basically comes with the entire experience at a moderate price point of R699 in South Africa, releasing on 19 November 2021. This includes both season passes filled with content, as well as special character packs and bonus goodies.
Borderlands 3 Ultimate Edition currently offers free upgrades to PS5 and Xbox Series X/S if you already own the previous gen versions. However, apart from the technical new-gen upgrades, you'd need to purchase the content separately or simply buy the Ultimate Edition to get all of the content released for the game thus far, including the currently ongoing second season pass.
Borderlands 3 Ultimate Edition Content
Core Game
Gold Weapon Skins
Deluxe Edition Bonus Contents
Season Pass
Season Pass Two
Amara Final Form Character Pack
FL4K Final Form Character Pack
Moze Final Form Character Pack
Zane Final Form Character Pack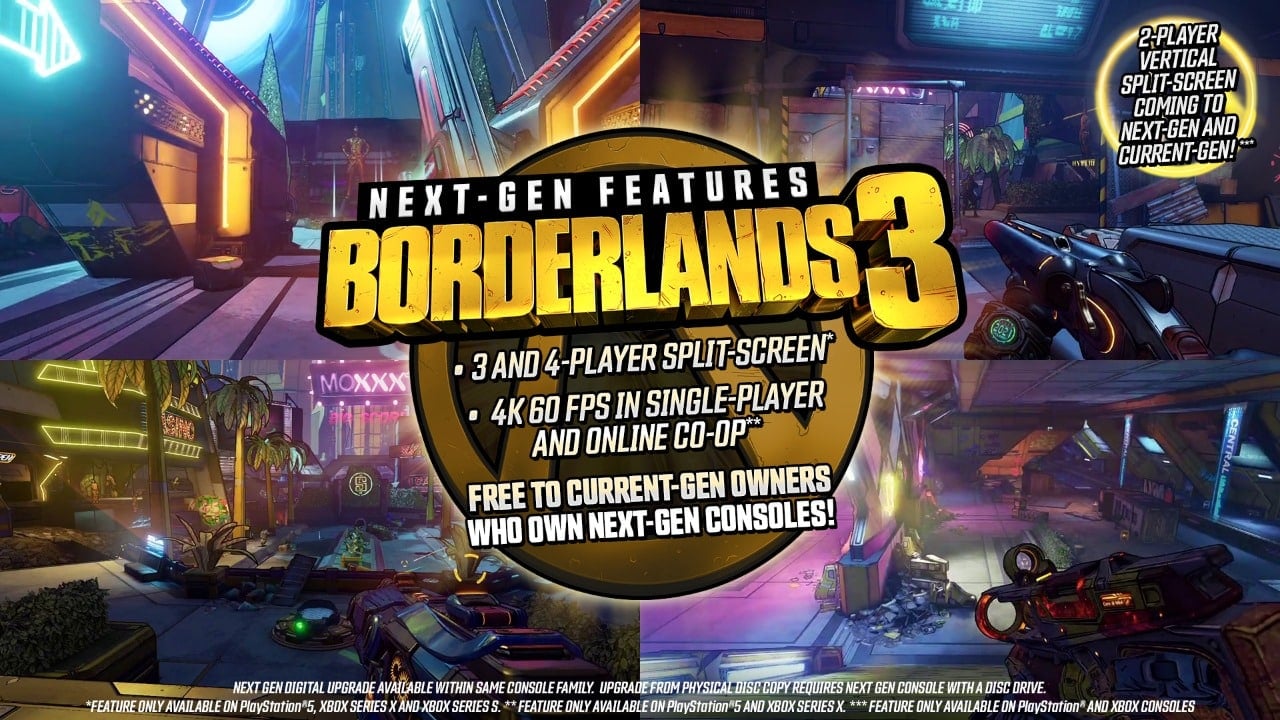 Considering how much content is actually available via the season passes, which includes all DLC, this easily makes it the definitive edition for anyone who wants all that Borderlands 3 has to offer. Additionally, three and four-player split-screen along with 4K 60FPS in both single-player and online co-op will be free if you're looking to digitally upgrade from previous gen to current gen. The current gen versions of Borderlands 3 Ultimate Edition for PS5 and Xbox Series X/S are now available in retailers.
Here's a more "simplified" infographic of what's available in each package:
Borderlands 3 originally released in 2019 for PS4, Xbox One and PC, marking the third mainline entry in Gearbox's long-running looter-shooter series. The story packs plenty of fan-service, including familiar characters from previous Borderlands games and new faces in the form of the villainous Calypso twins, sirens with incredible power that now threaten the universe.
Borderlands 3 Ultimate Edition releases on 19 November 2021 for PS5, Xbox Series X/S and PC, and for R699 in South Africa, it's an absolute steal. The game is now available to pre-order on Nexus Hub.
https://www.youtube.com/watch?v=d9Gu1PspA3Y
Source: 2K