Gaming's worst-kept secret has been announced. Activision officially showcased this year's COD game, Call of Duty: Modern Warfare II. The game is set to launch on Friday, 28 October for PS4, PS5, Xbox One, Xbox Series X/S and PC.
In a blog post, Activision shares its excitement for the game saying it is a direct sequel to the record-setting Call of Duty: Modern Warfare. The company says Modern Warfare II will kick off a new era for the franchise when it launches in October.
So far we only know about the Call of Duty: Modern Warfare II campaign. Activision has yet to share specific details on the multiplayer component but you can expect more information in the coming months. Modern Warfare II will feature a robust campaign that sees Task Force 141 face off against its biggest threat yet – a newly aligned menace with deep, yet unknown connections.
Modern Warfare II will see familiar faces return to the game as they travel the globe to countries like Europe, Asia and the Americas.
This Campaign is set to be an incredible experience on numerous levels: offshore sieges with underwater combat, all-out explosive assaults from 30,000 feet above enemy strongholds, and high-stakes, low-profile stealth missions in both plain sight and under the cover of darkness.

Deploying alongside you are iconic squadmates: Team leader Captain John Price; seasoned sergeant Kyle "Gaz" Garrick; the lone wolf himself, fan-favorite Simon "Ghost" Riley; fearless Sergeant John "Soap" MacTavish; as well as the newest team member, Colonel Alejandro Vargas, an incorruptible Tier 1 Operator and member of the Mexican Special Forces.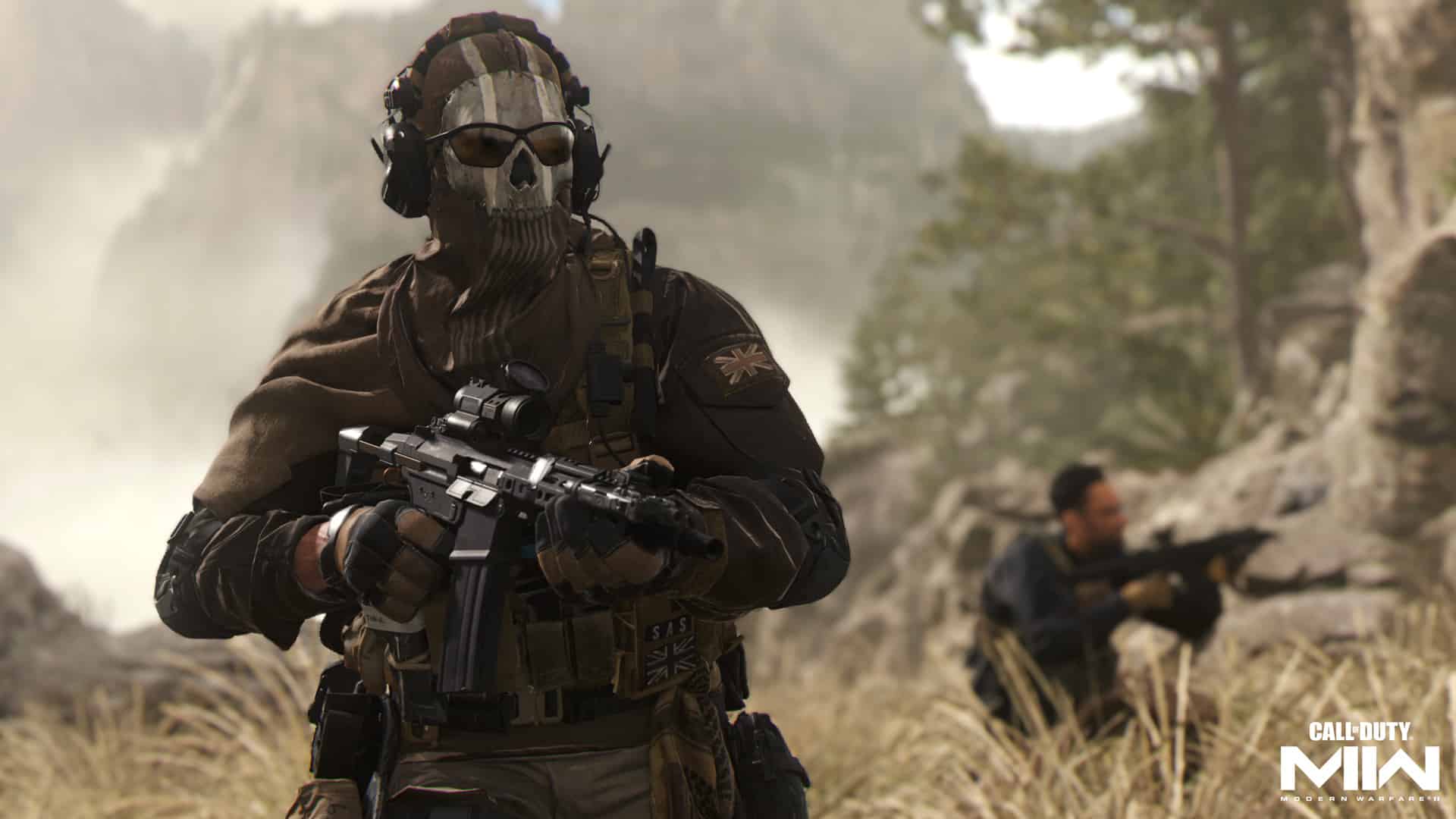 Call of Duty: Modern Warfare II will also ship with its own Special Ops mode where players can team up with a friend and take on set missions based on the campaign.
When it comes to the Call of Duty: Modern Warfare II multiplayer, Activision says it will still offer near-endless hours of gameplay. The game will host a beta test before the launch in October which will be available for users who pre-order Modern Warfare II. In addition, the multiplayer component will see the return of older maps as well as newer ones. There are new weapons to wield, modes to play and a whole revamped Gunsmith to master. There's also the return of the Operators.
Call of Duty: Modern Warfare II will also play host to a load of free post-launch content including maps, new modes and events. The game will also usher in a new version of Call of Duty: Warzone that will live alongside Modern Warfare II. Activision says the two games will offer new features and gameplay that work seamlessly together.
Warzone 2.0 will feature new Modern Warfare II content and systems with brand-new progression and inventories. Today's Warzone will continue as a separate experience that will include a continuation of player progression and inventories within that Warzone experience.

In addition, expect more intel on a new sandbox mode and the brand-new playspace as we get closer to launch.
Activision shared new details on the Call of Duty: Modern Warfare II technology powering the game. The publisher says the game will be the "most advanced Call of Duty in history" and feature immersive sounds, realistic visuals and lighting.
Modern Warfare II features a physically based material system allowing for state-of-the-art photogrammetry, a new hybrid tile-based streaming system, a new PBR decal rendering system, world volumetric lighting, 4K HDR, as well as a new GPU geometry pipeline.All of this is in service of a massive cinematic Campaign.

The game also features a new advanced AI system. Enemies and friendlies alike across Campaign and Special Ops act tactically using combat and cover maneuvering techniques that would be second nature to a Tier 1 Operator.
Pre-orders for Call of Duty: Modern Warfare II are now open. Watch the short trailer below.
Source: Activision