Capcom has revealed its full schedule and games lineup for the upcoming major gaming event, Tokyo Game Show 2023. The event typically features several Japanese developers and publishers who use the show to host demos and presentations for upcoming and previously released games. Capcom will have an online and physical presence at the show this year with a number of games for attendees to try out, though it's the online event that has fans speculating.
Tokyo Game Show 2023 is set to run from 21-24 September and feature a lineup of big publishers and developers. Capcom has now revealed its full schedule for the event including a special pre-recorded online show that will last around 50 minutes and likely feature updates on games and potential new announcements. South Africans can tune into Capcom's online event on 21 September at 4PM. Check out the full lineup of companies attending this year's event right here.
Capcom Tokyo Game Show 2023 Schedule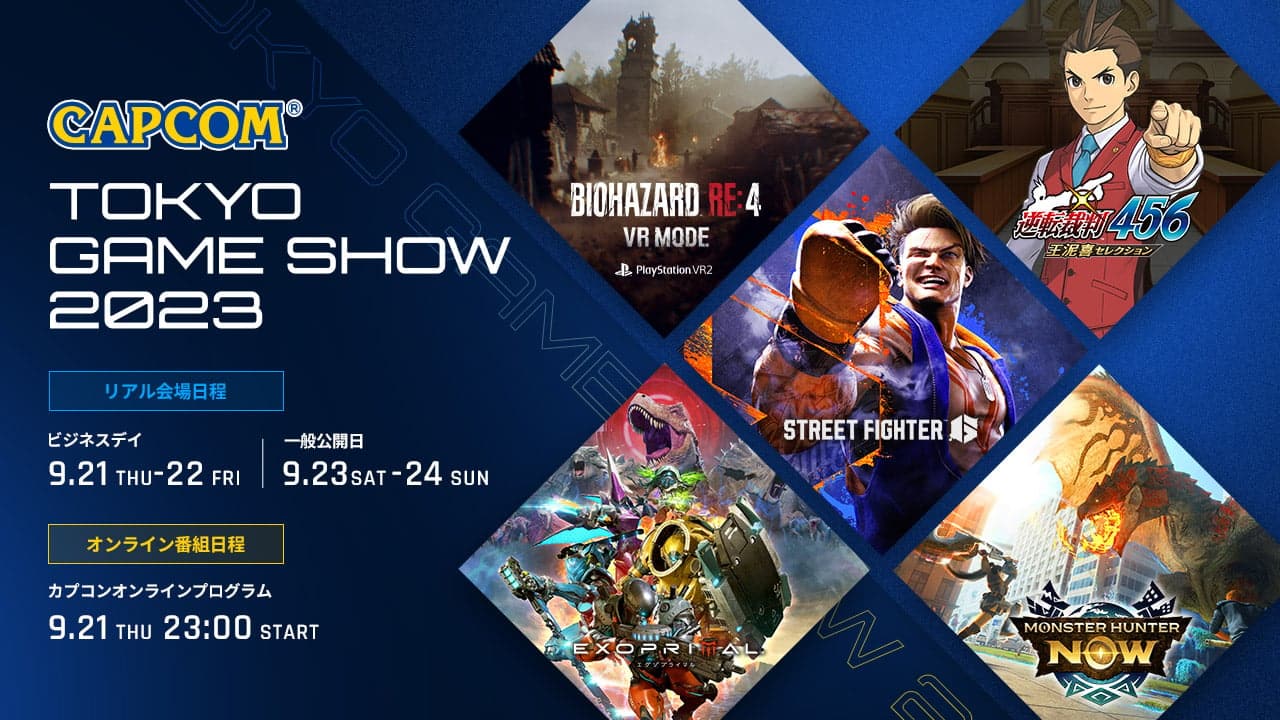 Have a look at the full schedule from Capcom at this year's Tokyo Game Show below:
Online Event
September 21

23:00 to 23:50 JST – Tokyo Game Show 2023 Capcom Online Special Program – Get all the latest Capcom news in our pre-recorded stream as part of Tokyo Game Show Online!
Physical Event
Visit our booth for a chance to play our latest games. We will also have on-stage
Playable Games
Merchandise

e-Capcom Tokyo Game Show 2023 Special Store – e-Capcom is back again this year with a special store commemorating Tokyo Game Show 2023! The lineup is packed with special collaboration and unique commemorative items! Visit the store here.
Source: Gematsu