Christmas is right around the corner, and gamers may be stocking up on plenty of great gaming gifts. If you're in the market for buying a new gaming console for a loved one (and want to know all that comes with it), here's a handy buyer's guide for PS5, Xbox Series X/S and Nintendo Switch to help get you started.
First and foremost, each console comes with its benefits and drawbacks, especially while we're still in the early stages of the PS5 and Xbox Series X/S life cycles. That said, there are enough accessories, exclusives and bonus rewards that you should take into consideration when weighing the options.
Why You Should Buy Xbox Series X/S This Christmas
The Xbox Series X/S are a pair of the latest generation consoles from Microsoft, succeeding the Xbox One generation. However, there are some key differences between the two. The Xbox Series X includes more powerful hardware, a disc drive to play physical games, and is overall the larger and more advanced console. However, it's also attached to a price tag of R11,999 in most retailers, which could be a hard sell.
However, the Xbox Series S is the alternative that comes at almost half the price of an Xbox Series X. It's an all-digital console, meaning it won't include a disc drive. This is especially important since your library will be entirely digital and you won't be able to play physical games. Additionally, it's also a slightly less powerful variation of the Xbox Series X but performs most tasks of running new generation games perfectly fine too. You'll be able to pick up an Xbox Series S within the R6,500-R7,000 range.
Xbox Game Pass
Xbox's greatest selling point is its Xbox Game Pass subscription service. For a fee of R149 a month, players get access to hundreds of games – both first and third-party – across Xbox's generational library. These include big exclusives like this year's critically acclaimed Forza Horizon 5 and Halo Infinite, as well as future exclusives like Redfall, Starfield and Hellblade II: Senua's Saga all coming day one to the service. Xbox may still be trailing behind its competitors when it comes to exclusives, but as an early investment, the Xbox Series X/S shows a promising future for its major gaming line-up.
Furthermore, Xbox is also home to several games that provide co-op. The Gears of War series, Halo series, and plenty of third-party indie titles allow for co-op gaming, so if you're looking to play on your couch with friends or family, Xbox has a lot to offer. Many of these games are even available on Xbox Game Pass right now.
Xbox Series X/S Accessories
Whether you already own an Xbox Series X/S or are looking to still buy one, these two accessories are a must. The first is a docking station with rechargeable batteries. Since Xbox controllers still require batteries, it's a bit of a pain having to constantly stock up on new batteries that don't last very long. However, brands like PDP, Seagate and Stealth offer the best third-party rechargeable batteries and docking stations that let you charge your controllers overnight when you aren't playing.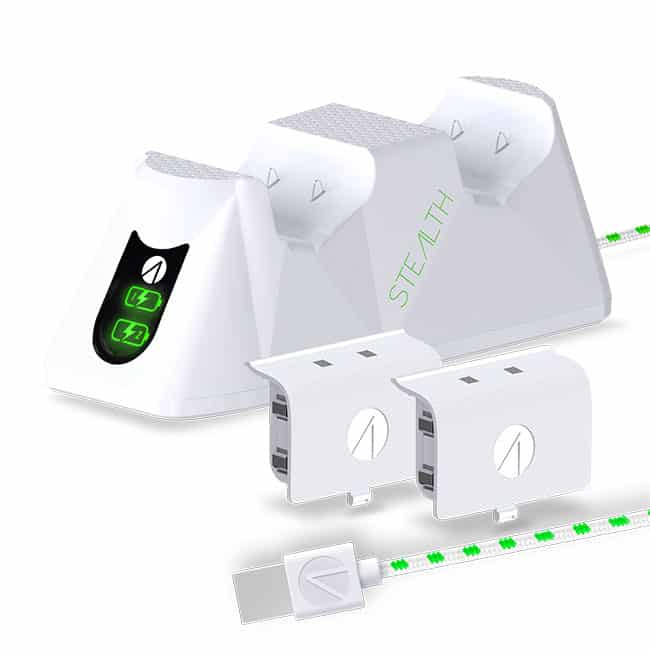 You can grab an Xbox Series X/S sharing dock from Stealth for R499. It includes rechargeable batteries along with the docking station. It houses two controllers so you can charge both at the same time. If you don't have another controller then read on.
Since Xbox has a good selection of co-op games to play, you'd naturally want a second controller. Currently, Xbox has a range of great controllers to get your hands on. Microsoft has their official colour variations of controllers from Robot White, Shock Blue and Pulse Red. However, limited edition ones such as the awesome Halo-themed Elite controller and Forza Horizon 5 festival-themed controller are excellent additions to your collection too.
These extra Xbox Wireless Controllers all sell for around R1,499. You can currently grab the Xbox Wireless Controller Daystrike Camo Edition For R1,199 or a standard Robotic White version for also R1,199.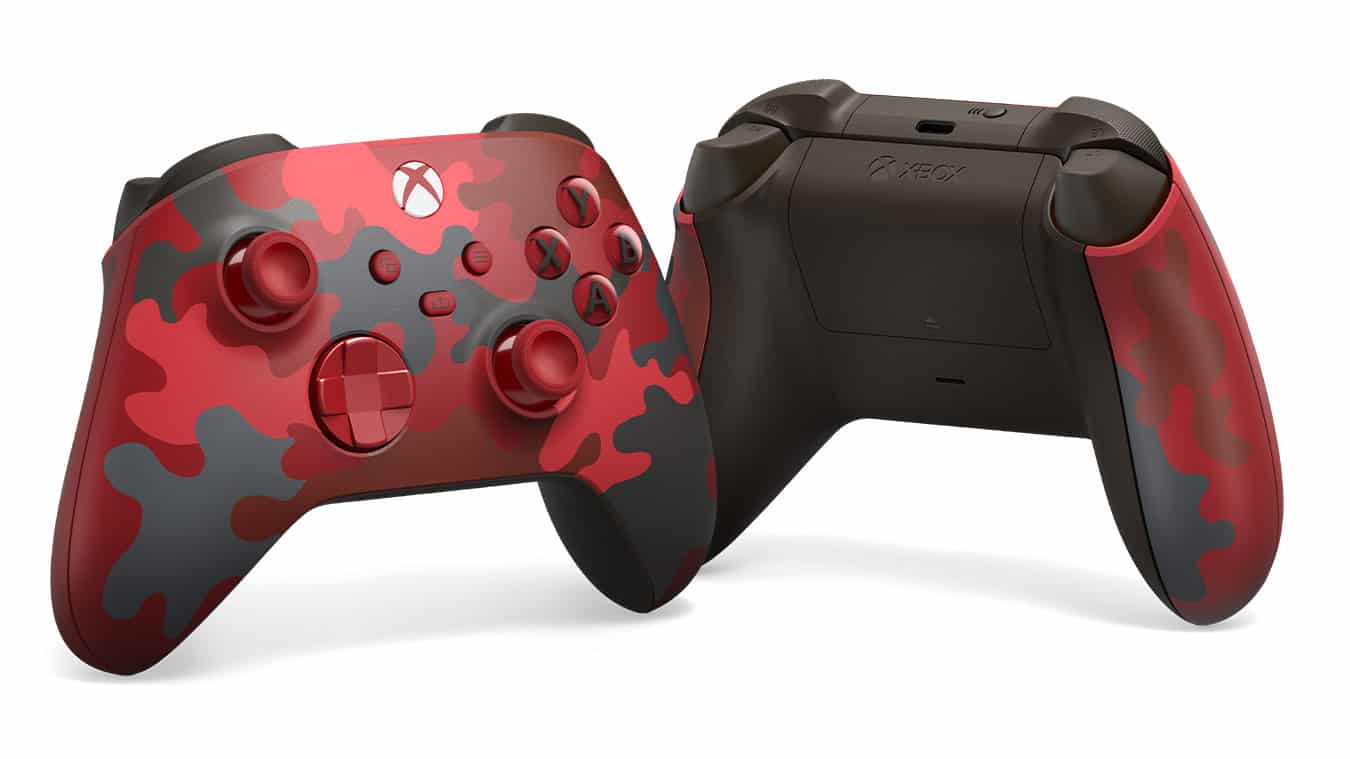 Why You Should Buy PS5 This Christmas
Sony continues to dominate the console market after the huge success of the PS4, and the PS5 is a notable step-up in quality, hardware and physical size. Like the Xbox Series, the PS5 offers two choices: a PS5 with a physical disc drive and the PS5 digital edition without one. If you're looking to grab the more popular physical edition, be prepared to spend R11,999 for the console in most retailers. The digital edition comes in at a slightly cheaper rate of R9,999. The big difference between the Xbox Series X/S and PS5 is that both PS5 consoles pack exactly the same hardware and power behind them.
Best PS5 Exclusives to Play
At the moment, the PS5 has a solid selection of big-budget exclusive games to get your hands on. Best of all, it caters to a wide range of gamers. Family-friendly titles like Ratchet & Clank: Rift Apart and Sackboy: A Big Adventure are excellent fun for everyone, while the more dedicated gamers get Returnal, Deathloop and Demon's Souls on offer. Spider-Man is still Sony's poster child, and the PS5 delivers two phenomenal Spider-Man games in Marvel's Spider-Man: Miles Morales and Marvel's Spider-Man Remastered.
At the moment there's a pretty great PlayStation Festive Sale taking place with loads of the above games listed at some excellent prices. You can pick up Ratchet and Clank: Rift Apart for R799, Spider-Man: Miles Morales for R899. Here are some great PS5 exclusives at some incredible prices:
Apart from what's currently on offer, you'd be making a pretty wise investment with a PS5 too if you're looking forward to future releases. Sony currently has a line-up of highly anticipated console exclusives that include Horizon Forbidden West, God of War Ragnarok, Marvel's Spider-Man 2, Marvel's Wolverine, Forspoken, Final Fantasy XVI, Ghostwire Tokyo and Gran Turismo 7, among many others yet to be announced. And that's just the tip of the iceberg.
Best PS5 Accessories 
If you're looking to extend your PS5 hardware with an accessory or two we can recommend two must-haves. Firstly, the DualSense Controller has a horrible battery life so investing in a charging dock will change your life. These docks are designed to house two DualSense Controllers and quick charge them at the same time. It also looks pretty cool and sort of like a mini PS5 console. Of course, you'll need a second controller so can also pick one of those up. The PlayStation Festive Sale currently has the awesome Cosmic Red and Midnight Black DualSense Controller on sale for R1,299.
Lastly, the PlayStation Pulse Headset is also a great investment for the PS5 (it works on PS4 too). We reviewed this headset back when it launched last year and it has only gotten better this year with software updates from Sony. You can now adjust your own equaliser on the console to enhance the audio even more. The headset boasts some great features like a UI on the console to show your volume and mute toggle. It also packs 3D Audio support to enhance your games even more. The headset is currently on sale for R1,799 during the PlayStation Festive Sale. It usually retails for R2,199 and comes in both Midnight Black and White.
Why You Should Buy Nintendo Switch This Christmas
The last of the three console giants is the Nintendo Switch. It has been a big year for Nintendo in 2021. The company not only released is incredible Switch OLED model but also had a killer lineup of games to enjoy. Nintendo also expanded its Switch Online offering with a new subscription tier that comes with Nintendo 64 and SEGA games as well as Animal Crossing DLC.
Of course, the big seller here is the Switch OLED and the extra R1000 bump in price is totally worth it. We have shared our love for the console already by detailing the finer details we love on it. From the vibrant and super-bright OLED panel to the premium materials used on the device. It really feels like a high-end portable gaming device. Sure, we didn't get the much-rumoured 4K model this year but the OLED panel has brought life back to so many games making them look better than ever.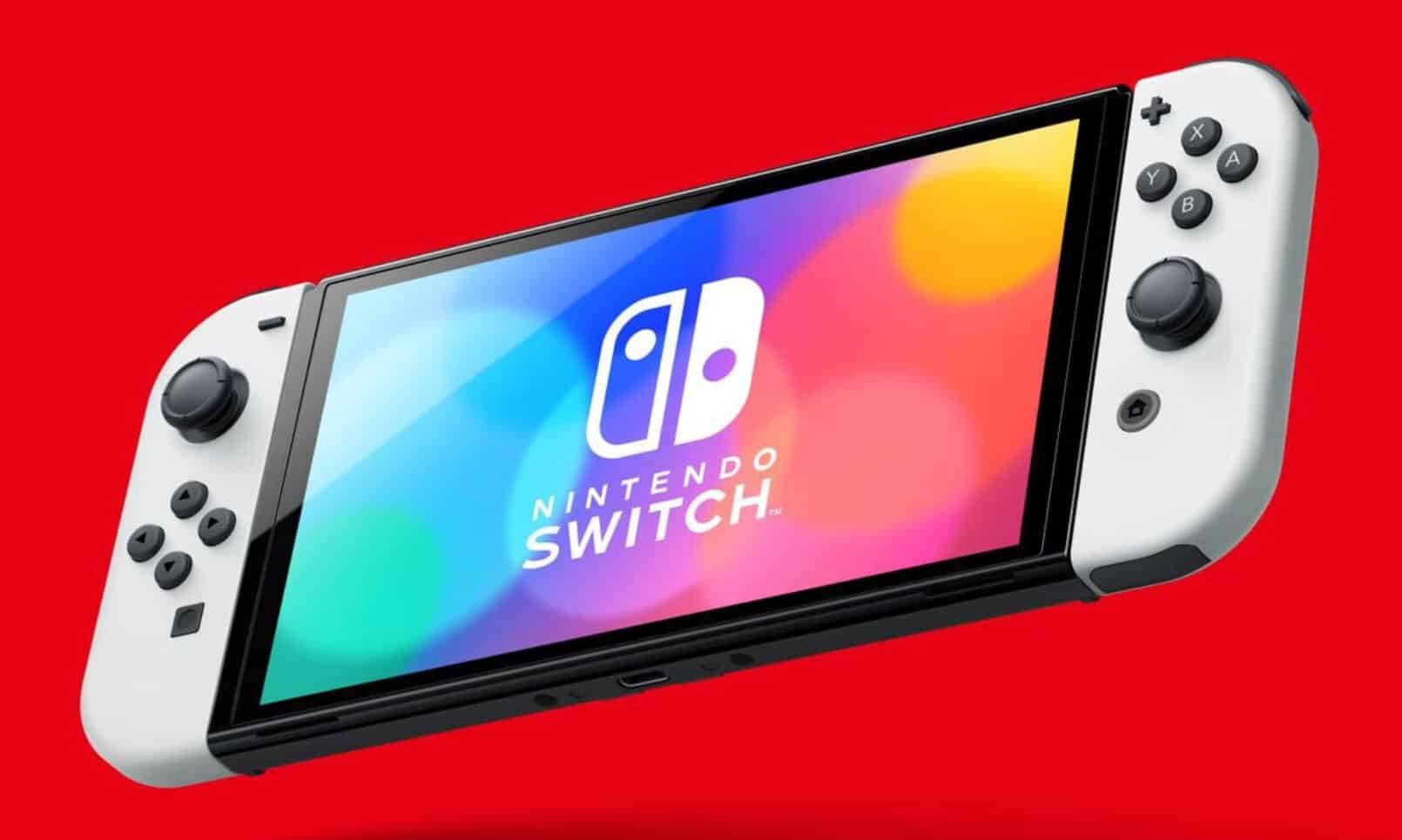 When it comes to the games. Nintendo finished off the year with a great roster. You have Metroid Dread that brought back the classic Metroidvania gameplay, Mario Party, and the most recent release of Pokemon Brilliant Diamon and Shining Pearl. Nintendo is also kicking off the year with a bang in 2022 with Pokémon Legends: Arceus and Chocobo GP releasing in the first few months.
You can pick up the Nintendo Switch for the following price. If not the OLED model due to stock shortages, there are some great promotions running on the other units too.
Best Switch Accessories
If you already have a Nintendo Switch then you probably need an accessory or two. Nintendo has a massive range of accessories available for gamers thanks to its great third-party support. Firstly, a carry case is very important for the handheld mode on the Switch. Secondly, investing in a second pair of Joy-Cons is always helpful for the Switch. Especially if you play the many multiplayer games available. Here are some great deals on some Nintendo Switch accessories.
You can't really go wrong this Christmas with buying a console. They keep you highly entertained and with the lineup of games coming in 2022, this could be the start of a brand new adventure,