This week the much-anticipated remaster to Chrono Cross lands across platforms. Dubbed Chrono Cross: The Radical Dreamers Edition, the game is a remaster of the 1999 RPG hit developed by Square Enix. Considering this game is simply a remaster and not a full remake of any sort, you shouldn't expect any groundbreaking visual changes across the two versions of the game. With that being said, Square Enix has refined a few visual features in the updated remaster to add a bit of polish to the experience.
In comparison screenshots released by the developer, we get a look at the two versions side by side. While the differences are subtle, you can clearly see a range of changes across the original and Chrono Cross: The Radical Dreamers Edition.
For starters, all textures throughout the game have been remastered. This goes for the environments as well as character models. The main character, for example, now has a clear face with eyes and a nose. Before, this was simply a blur of textures. You can also see the pattern on his bandana now compared to just a red cap in the original game.
The Chrono Cross: The Radical Dreamers Edition also features HD fonts which makes it easier for players to read what is happening on the screen. This goes hand-in-hand with the game's higher resolution to sharpen every pixel across the experience. This is also accompanied by reworked character portraits that are used across the game.
Apart from the visual changes, Chrono Cross: The Radical Dreamers Edition also packs some gameplay refinements. For example, players can now turn on and off encounters so you won't randomly start a battle if you don't want to. You can also now increase the game speed making combat and random encounters that you do fight faster. There's also a new Auto-Battle feature that will fight each encounter automatically for you.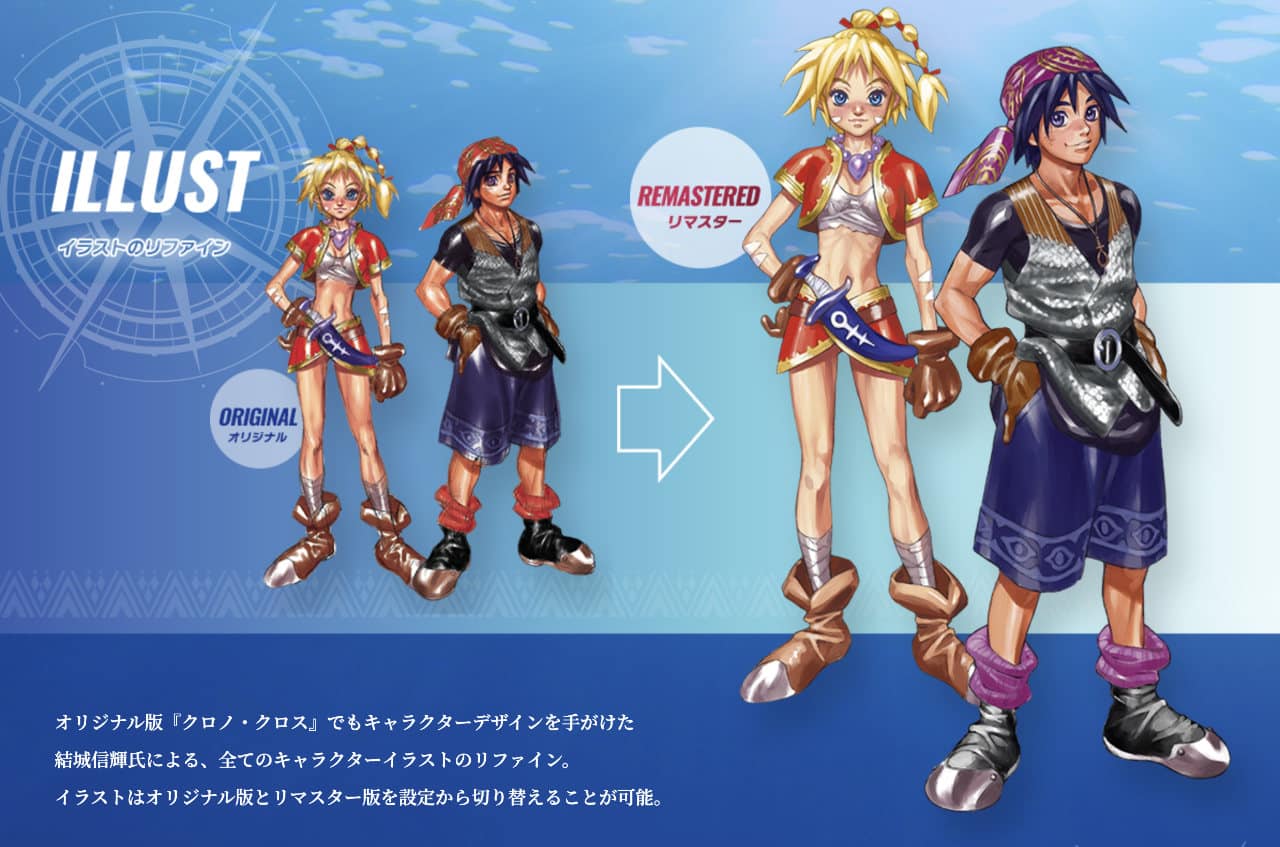 Chrono Cross: The Radical Dreamers Edition releases on 7 April for PS4, Xbox One, Switch and PC. Check out the announcement trailer below.
Source: SE Site