It's been about a week since the triumphant return of Comic Con Africa at Nasrec Expo Centre and I have been digesting my experience since then. If you attended you would know the sheer scale and spectacle that Comic Con Africa 2022 showcased, featuring everything from gaming to comics, and everything in between. Something I really wanted to highlight, though, was some of the new additions to the usual Comic Con Africa experience, namely StreetCon and StreamerCon.
StreetCon not only offered an opportunity to meet and greet with some of the best artists in the industry, but the Tattoo Alley was particularly interesting to experience, and StreamerCon was fantastic as well. 
StreetCon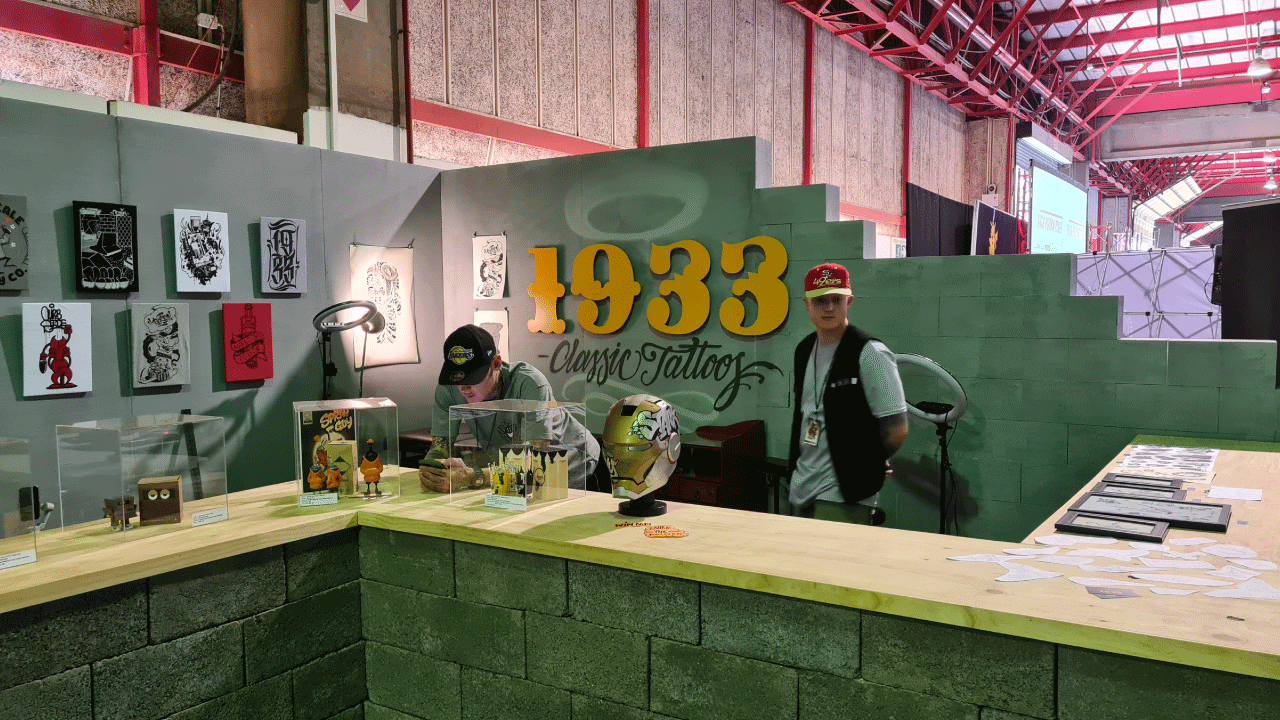 StreetCon housed Artists Alley and the newly-included Tattoo Alley as well, which were both just such an inspiring section to pass through and spend time. StreetCon offered the ability to meet and greet with local artists, who not only work on comic books on an international scale, but are incredibly active in growing the local comic artist scene. 
Moreover, though, what was really exciting beyond this was meeting all of the local artists who were active in comic-inspired apparel and clothing. One such booth featured The Sox Factory, a company that produces some of the funkiest socks you can get your hands on – well, feet, but you get the idea. There were so many comic-themed designs but a bunch of designs also featured plenty of local-flair, with patterns coming from Ndebele, Zulu, Xhosa, and so many others. 
Another incredible stop was Neon Feed, a company that specialises in bespoke neon signage. The booth was lit up by a large neon Mickey Mouse, along with other incredible artworks, including a stormtrooper helmet. Neon Feed speciailises in creating individual, custom works and the artists were passionate about creating incredible pieces for any environment. Neon signage is nothing really new, to be fair, but the quality and artistry in the pieces on show really showed how much artistry is still involved in these beautiful displays.
Tattoo Alley was the first-of-its-kind at a Comic Con Africa, and while we have seen a couple of shops previously, this was the first year that there was a dedicated section to celebrate tattoos. One of the standout stalls had to be 1933 Classic Tattoos, a tattoo shop based in Braamfontein (rather fittingly located next to the Wits Art Museum). Not only was the booth neck-snappingly attractive, the artists were incredibly friendly, helpful, and just incredibly keen to create some phenomenal looking tattoos. I really hope to see this section expand as Comic Con Africa continues to grow because all of the artists there were just so incredible to watch, and chat with. 
StreamerCon
The first StreamerCon section to feature at Comic Con Africa was far greater than I imagined it would be. Rode Microphones South Africa did not pull any punches when it came to their stall, offering potential streamers and podcasters the chance to play around with some their latest, and greatest, equipment. If you were a streamer, or podcaster, looking to make some pretty unique content, you could even load up your streaming profile on their setup (at the booth) and stream directly from Comic Con Africa! 
Again, though, it wasn't the incredible equipment on display, or even the chance to experience it first hand, that truly captured what made StreamerCon great – it was the people there. I was able to chat briefly with Rode Microphones South Africa, who were super friendly and willing to add to their already-chaotic schedule, to just sit and have a chat. A highlight was the chance to see the RodeCaster Pro 2 in action, which if you create any sort of content is probably on your bucket-list already. 
Over-and-above this was watching how many people flocked to the booth to discuss how they would get started on their podcasting, or streaming, journey. It was exciting to be surrounded by those who were hesitant about asking, but Rode was incredibly helpful and friendly, giving those the confidence to stop dreaming about it, and start taking action. That was what made StreamerCon so special for me – watching people finally building the confidence to just straight into content creation. 
I struggled to put into words what made my Comic Con Africa 2022 experience so special, and while a month does seem like a long-time to sit on it, I think I could only now really articulate it. Comic Con Africa 2022 was not just another gaming, comic, and geek-themed event – it was a place where I saw people finally build the confidence to be who they really are, and excited people to chase their dreams. So, really, is there literally any other place that you would want to be?