Legendary Hollywood star and multi-talent actress, singer dancer and producer Kat Graham is attending Comic Con Cape Town. To catch you up on everything she has done, we are covering her career in our latest Comic Con Cape Town Guest Spotlights.
Be sure to catch up on our previous Comic Con Cape Town Guest Spotlights below:
Kat Graham is best known for her role as Bonnie Bennett on The CW supernatural drama series The Vampire Diaries. However, Graham has appeared in multiple movies and TV shows in her career so far. Some of her early roles was in The Parent Trap in 1998. She also appeared in an episode of Lizzie McGuire.
Graham starred in a few music videos too. Thanks to her dancing skills, she was hired to dance in Nelly's Just a Dream, and Justin Bieber's Somebody to Love before starring in Honey 2 as Maria Ramirez. However, in 2009, Kat Graham got her breakout role in The Vampire Diaries.
Throughout her career, Kat Graham has also written and produced her own music. In 2002, she wrote a song titled "Derailed" which was featured in the movie of the same name starring Jean-Claude Van Damme. In 2007, Graham really got into the music scene thanks to the will.i.am song I Got It From My Mama.
Her collaboration on the "The Donque Song" then saw her travel around the world with The Black Eyed Peas as a supporting act for the group's Black Blue & You Tour. Graham then worked on multiple new songs including the popular "Put Your Graffiti On Me" which debuted at #5 on the US Billboard Hot Dance Club Songs in 2012.
After starring in 171 episodes of The Vampire Dairies, Kat Graham has since booked lead acting roles in multiple movies. Her most recent role was in Netflix's Love in the Villa as Julie Hutton alongside Tom Hopper (The Umbrella Academy). She also starred as Tamar in Collide alongside Ryan Phillippe.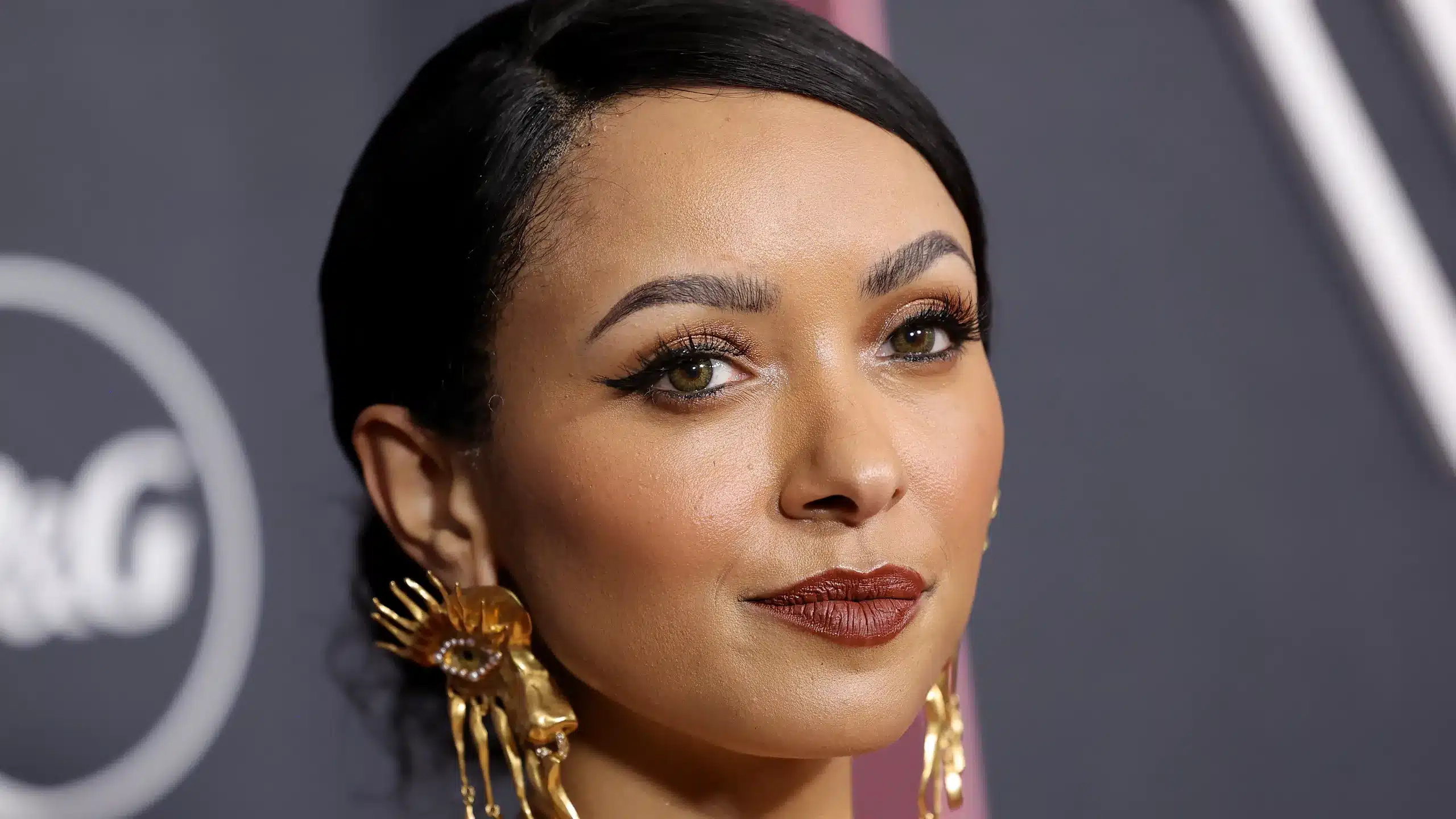 Kat's voice can be heard in The Rise of the Teenage Mutant Ninja Turtles as she voices April O'Neil. She also voiced Rythm in the Trolls: TrollsTopia TV series between 2020 and 2021.
Kat Graham also recently went viral when she appeared in The Masked Singer as Robo Girl. She performed tunes such as Don't Cry for Me Argentina. She also sang Bohemian Rhapsody and Call Me alongside Kermit The Frog who turned out to be Miss Piggy in disguise. Watch it down below:
Kat Graham will be attending all four days of Comic Con Cape Town 2023.
Kat Graham – Where Have You Seen Her Before?
Love in The Villa (Movie) as Julie Hutton
Rise of The Teenage Mutant Ninja Turtles (TV Series) as April O'Neil
Cut Throat City (Movie) as Demyra
The Vampire Diaries (TV Series) as Bonnie Bennett
Honey 2 (Movie) as Maria Ramirez
Comic Con Cape Town will take place from 27 to 30 April 2023 at CTICC 2. Doors open from 09:00 to 18:00 daily. Make sure you secure your tickets on Howler.