CD Projekt RED is set to include a load of fancy special items in the physical copy of Cyberpunk 2077. Anyone who purchased The Witcher 3: Wild Hunt would remember that the game came with all sorts of goodies inside of it. The same is said for the Cyberpunk 2077 physical edition as the leaked content reveals the game's full map and the full set of postcards players will get with their game.
READ MORE
First off we have the Cyberpunk 2077 map. While it is just a paper version of Night City, it gives us a closer look at the districts and outskirts of the city. The map includes 6 areas namely Watson, City Center, Westbrook, Heywood, Santo Domingo, and Pacifica. Each area will include unique areas to explore with places to go and people to meet. We can expect to visit them all throughout our playthrough in the game.
Keep in mind that when starting Cyberpunk 2077, players decide on three lifepaths to choose from. Depending on your choice will depend on where you start off your journey on the map. You can read more about the three lifepaths here.
Other than the map, there are a handful of postcards that come in the box too. This includes two landscapes of the city and a shot taken inside the El Coyote Cojo tavern. The landscape shots include Japantown and Pacifica.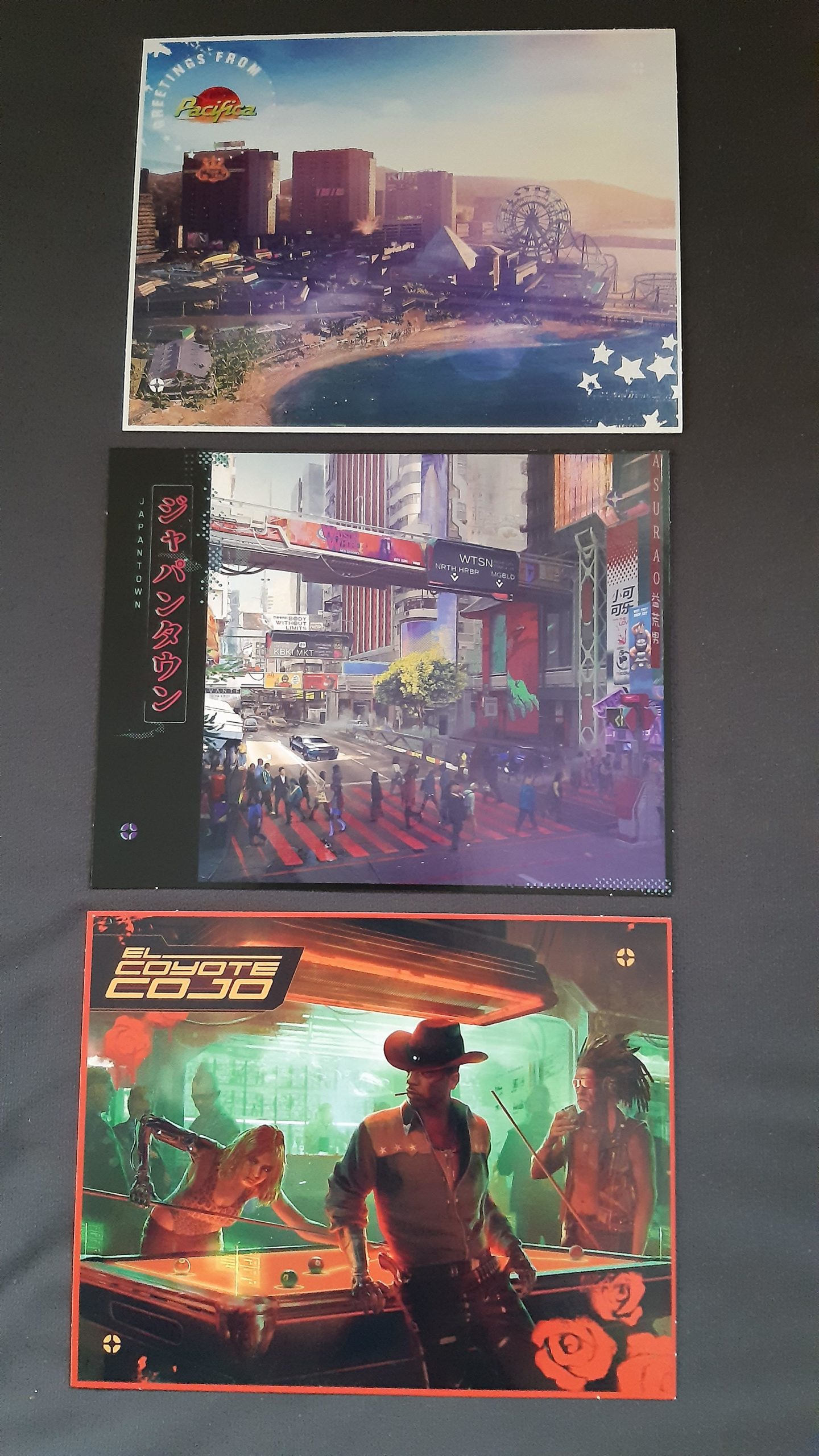 The Cyberpunk 2077 physical edition may include other items which have not leaked yet. Perhaps a sticker set like the Witcher 3? We don't know yet. In addition, CD Projekt RED has promised players a range of free DLC items which are set to release around the launch of the game. We don't know what these are yet. However, expect more information on that in the coming weeks as we build-up to the game's launch on 19 November 2020.