Doom Eternal has finally received its anticipated update 6.66, and with it comes the long-awaited Horde Mode, a more refined Battlemode 2.0 experience, two new Master Levels and plenty of new rewards. Developer id Software detailed update 6.66 in their latest trailer for Horde Mode and what players can expect to find in the new content.
Horde Mode in Doom Eternal will be split into three missions, each divided into five rounds. The first, third and fifth rounds will be focused on arena battles while you attempt to fend off waves of demons. The second and fourth rounds (which are optional bonus rounds) will require players to slay as many demons as possible in a limited amount of time. Additionally, bonus rounds will include environmental traversal and platforming to find secret coins before the timer runs out. To make matters more intense, you will only have three lives per horde run, only starting out with a mastered combat shotgun and a full loadout of upgrades.
Horde Mode will include seasonal leaderboards to encourage rotational competitive play. New rewards will come with completing horde runs, including skins, stickers and some fan-favourite vintage looks for the Doom Slayer: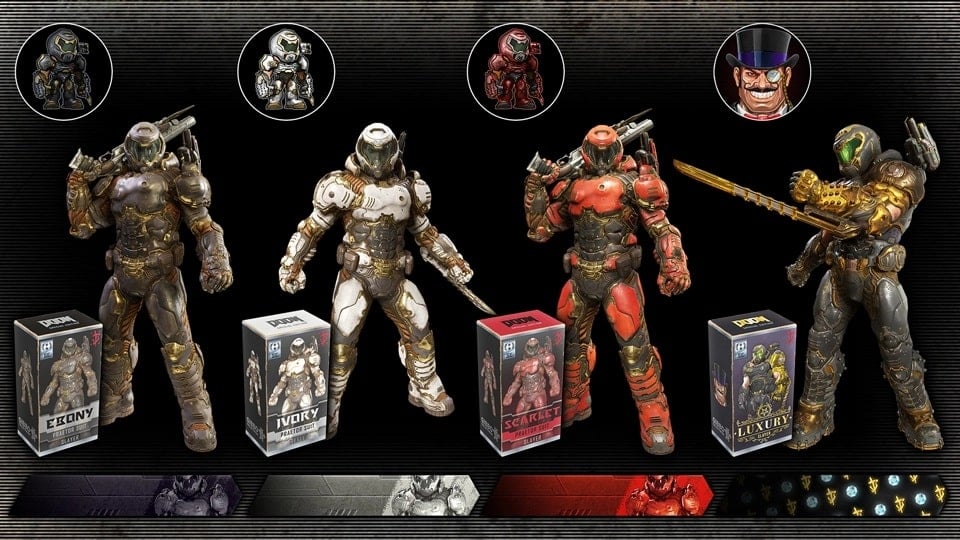 If Horde Mode isn't to your liking, then you can jump into Doom Eternal's more refined Battlemode 2.0, a 2v1 competitive multiplayer mode that pits the Doom Slayer against two demonic foes (all player-controlled). Some notable improvements to Battlemode include a newly introduced streak-based Ranking System with rewards and matchmaking, a new Arena called Stronghold, leaderboards and the new playable Dread Knight demon.
Doom Eternal update 6.66 is currently available for PS4, PS5, Xbox One, Xbox Series X/S and PC. Unfortunately, this update won't be available yet for Nintendo Switch players, which will arrive "as soon as it's ready."
Source: Bethesda