The first Dota 2 Pro Circuit tournament of the year, the Bucharest Minor, kicked off with some exciting group stage games and we saw OG competing well with their new carry player. The production value of the tournament looks fantastic so far, from the casters to the analysts and, of course, the players, all delivering world-class performances. Now, the Bucharest Minor playoffs stage is about to get underway and Dota 2 fans shouldn't miss a second of the action.
Related: Dota 2 Bucharest Minor – What You Need To Know
First up, there are four Bucharest Minor playoffs matches taking place today, two in the upper bracket and then two in the lower bracket. So our readers don't miss a single second of the action, we have a list of today's matches in local times below as well as the live stream embedded for your convenience. Keep in mind that later match times might change slightly as it all depends on how quick the first matches are done.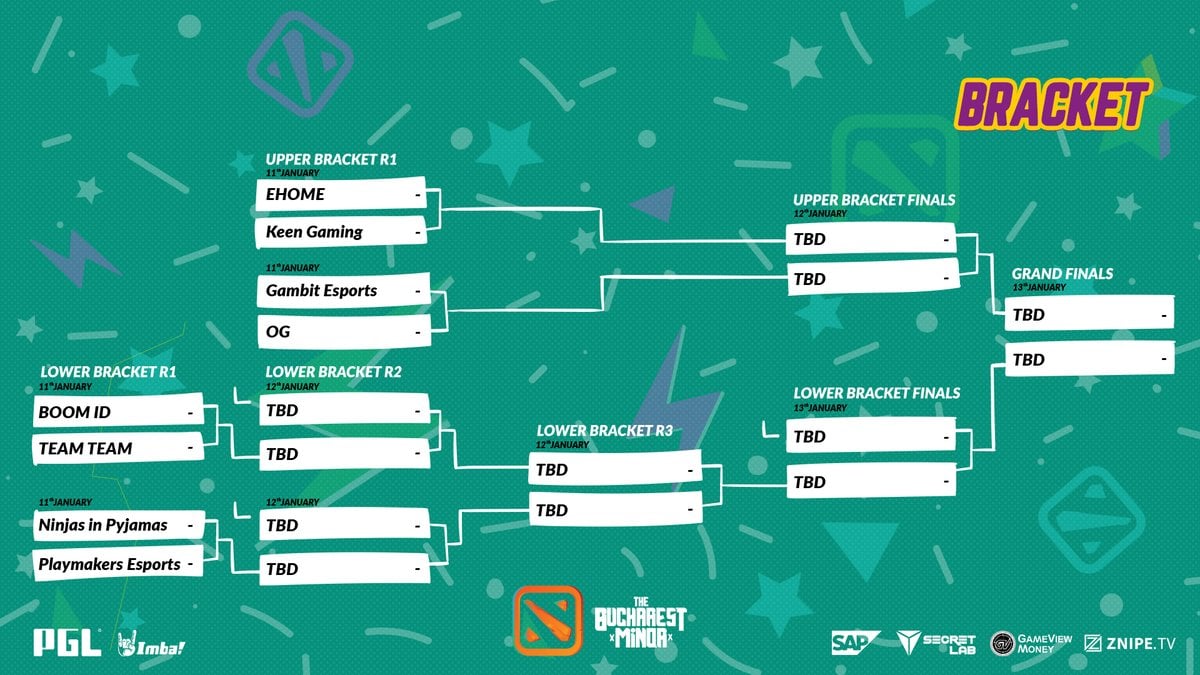 Upper Bracket:
EHOME versus Keen Gaming – 10:00 SA time
OG versus Gambit Esports – 13:00 SA time
Lower Bracket:
BOOM ID versus Team Team – 16:00 SA time
NiP versus Playmakers Esports – 19:00 SA time
All of these matches are best-of-three. The live stream is embedded below.
Watch live video from PGL_Dota2 on www.twitch.tv
Group Stage Highlights
Some fantastic matches took place in both groups yesterday and if you couldn't watch them all live, then don't worry, we have you covered. Check out the highlights of the decider matches for each group below.
Keen Gaming versus NiP:
[su_youtube url="https://www.youtube.com/watch?v=TiDNkpBATWs" width="600″]
OG versus BOOM ID:
[su_youtube url="https://www.youtube.com/watch?v=sQS_Eto03vo" width="600″]
What do you think about the Bucharest Minor Playoffs matches taking place today and which teams do you think will come out on top? Let us know in the comment section below and check out SirActionSlacks as the Weatherman!
[su_youtube url="https://www.youtube.com/watch?v=PR6M5OVCZjE" width="600″]