The first Dota 2 minor of the year is about to start and I, for one, can't wait to see how it all plays out. It is an exciting time for Dota 2 fans, especially those that support OG as we will see them in action with a new carry player. Eight teams will be fighting it out for their share of a $300,000 prize pool, some DPC points and the winner also gets a spot in the Chongqing Major. Check out everything you need to know about the Bucharest Minor below.
Related: Dota 2: OG Gets New Russian Carry Player Just in Time for Bucharest
Times, dates & streams
First up is the tournament start times. Each day from 9 to 13 January, the tournament will commence at roughly 10:00 South African time. Tournament organizers PGL notes that you should check out all the action of the Bucharest Minor on Znipe.tv (which looks pretty solid), but you can also take a more traditional approach and watch it all on Twitch.tv.
At the time of writing, the first round of matches is about to get underway with Keen Gaming taking on NiP.Dota2 in the first BO3 matchup and Gambit versus Team Team will take place at the same time.
Watch live video from PGL_Dota2 on www.twitch.tv
Teams & Group Stages
Eight teams have qualified for the Bucharest Minor namely:
OG
NiP.Dota 2
Team Team
Playmakers Esports
Gambit Esports
BOOM ID
Keen Gaming
EHOME
These teams have been drawn into two groups with the initial schedule looking like this: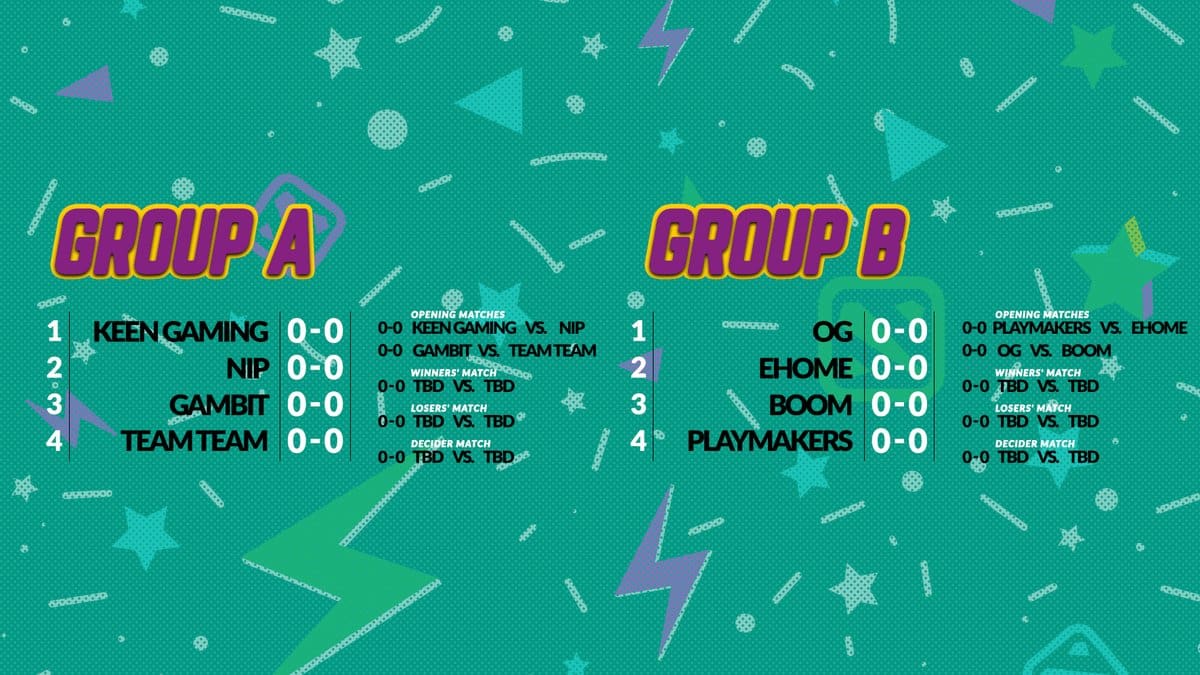 Casters and Talent
The Bucharest Minor is filled with talent and they are sure to bring some world-class coverage for Dota 2 fans to enjoy. Some of the highlights obviously include AdmiralBulldog as an analyst, Tobiwan and Synderen as casters and much more. Check out the list of talent below.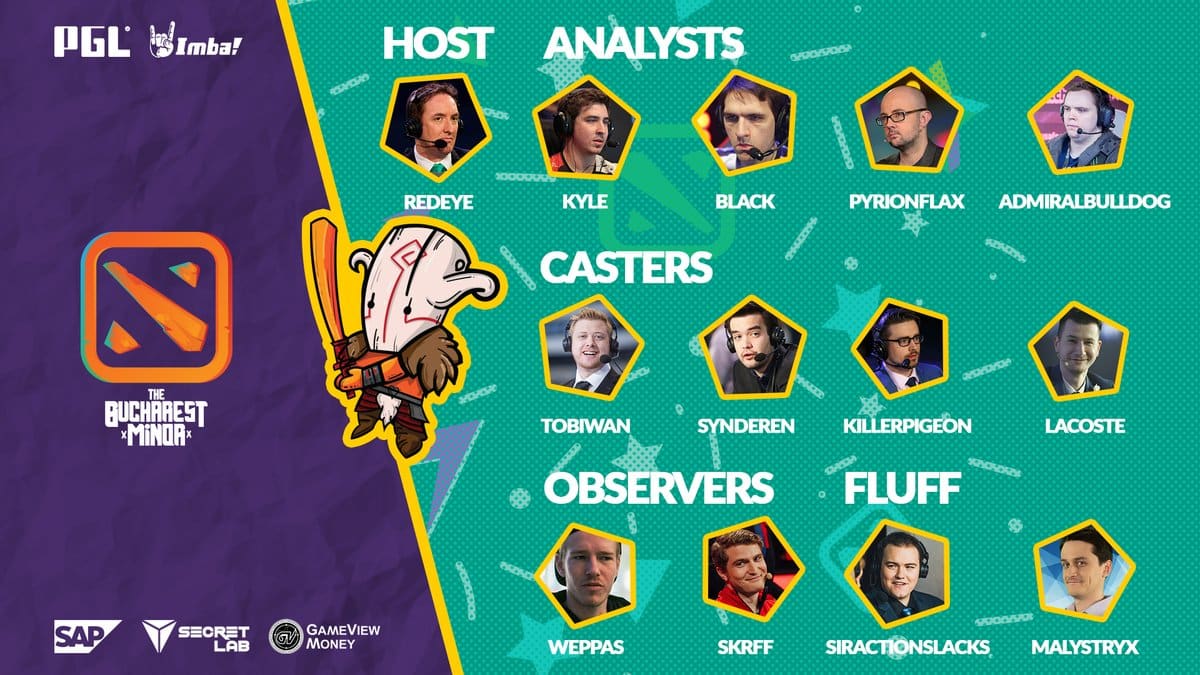 It is going to be one exciting tournament that Dota 2 and esports fans shouldn't miss out on.
Tell us which teams you think will make it to the finals (I'm thinking OG and NiP) in the comment section below.