Dying Light 2 has been out for a few days already but if you're playing the game and don't know what graphics modes to choose from then we have you covered. The PS5 and Xbox Series X versions of Dying Light 2 pack three modes to toggle between but Techland failed to detail any of these and what they do. Here's a breakdown.
On PS5 and Xbox Series X, the first mode is called "Quality Mode". This visual preset is great to use if you want the best visual experience in the game. It features raytracing support as well as other visual refinements across shadows, textures and lighting.
Apart from raytracing, improved shadow and textures, you also get better reflections using Quality Mode on Dying Light 2. This mode is for the player who wants to be fully immersed in the game world and make the experience look the best it can on the PS5 and Xbox Series X. Sadly, the Quality Modes comes with a few drawbacks namely the 1080p resolution and 30FPS refresh rate.
When it comes to Performance Mode, this is where you can enjoy playing Dying Light 2 at 60FPS. This doubles the frame rate from 30FPS on Quality Mode but at the same time, disables a lot of visual enhancements. There's no raytracing, reflections or other enhanced shadow effects. The game also runs at 1080p in order to achieve this 60FPS frame rate. The Performance Mode does carry Ambient Occlusion and standard shadow filtering but most of the "pretty" features are missing here.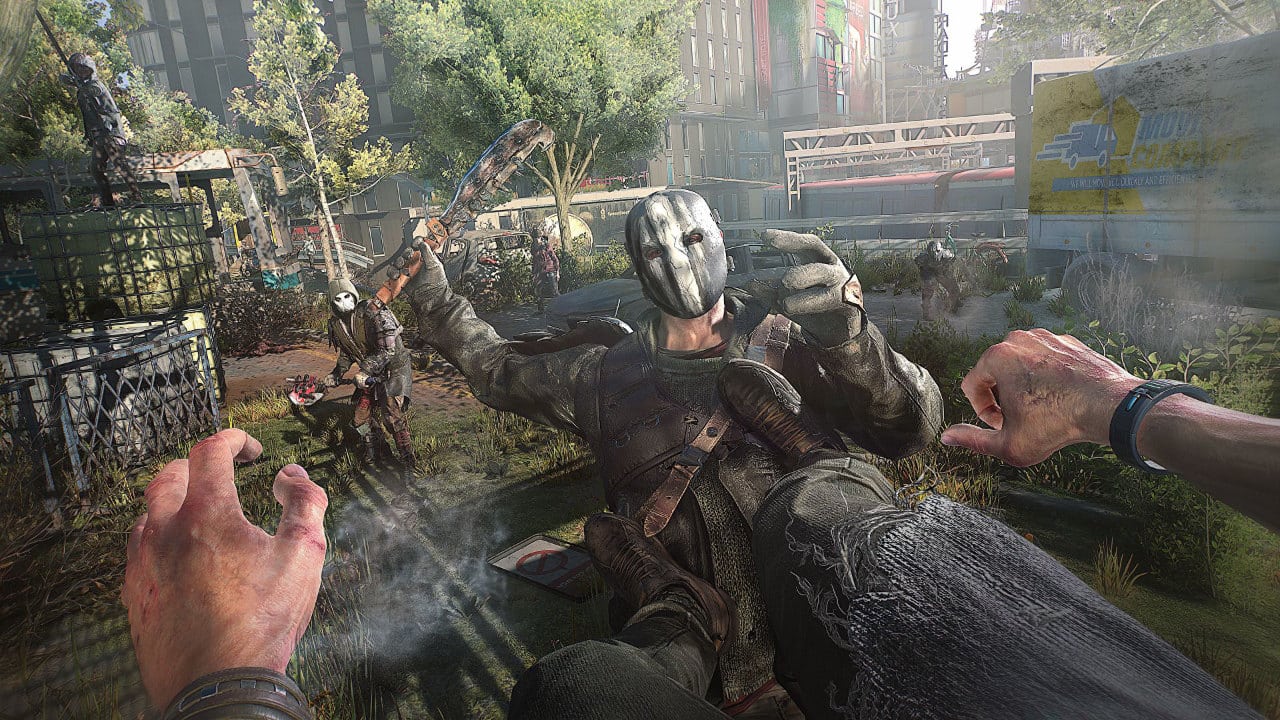 Lastly, there's Resolution Mode which you probably guessed by now is a higher resolution mode for PS5 and Xbox Series X. On PS5, the game runs at around 3264 x 1836 and Xbox Series X is 3256 x 1944. Resolution Mode is mainly for players looking for a so-called "4K" experience with sharper image quality and less noise in the image.
So how do these modes perform across the consoles? Here's a breakdown
Dying Light 2 Graphical Modes Compared
Quality Mode
Resolution

PS5 – 1080p
Xbox Series X – 1080p
Xbox Series S – Mode not available

Frame Rate

PS5 – 30FPS
Xbox Series X – 30FPS
Series S – Mode not available

Enhancements

Raytracing shadows
Raytracing reflections
Improved AO
Improved lighting
Performance Mode
Resolution

PS5 – 1080p
Xbox Series X – 1080p
Xbox Series S – Mode not available

Frame Rate

PS5 – 60FPS
Xbox Series X – 60FPS
Series S – Mode not available

Enhancements

Improved frame rate
Lower input lag
Resolution Mode
Resolution

PS5 – 3200 x 1800
Xbox Series X – 3456 x 1944
Xbox Series S – Mode not available

Frame Rate

PS5 – 30FPS
Xbox Series X – 30FPS
Series S – Mode not available

Enhancements

Sharper image quality
Improved AO
The Xbox Series X does not include any of these modes. Unfortunately, the game is capped at 1080p 30FPS on the Xbox Series X. This standard mode does not include any raytracing, quality, performance or resolution benefits whatsoever. The Series S runs the same as the Xbox One X and PS4 Pro in this case. Both of those last-gen consoles are also capped at 1080p 30FPS. Here's a breakdown of the last-gen graphical tests:
PS4 – 864p / 30FPS
Xbox One – 864p / 30FPS
PS4 Pro – 1080p / 30FPS
Xbox One X – 1080p / 30FPS
Xbox Series S (not last gen but performs like it in this case ) – 1080p. 30FPS
Source: Eurogamer