With the announcement of the Five Nights at Freddy's movie (and the ingenious casting of Matthew Lillard as the main villain of the series, William Afton), we thought it would be a good idea to revisit one of indie horror's biggest franchises. While it certainly has its lows, the franchise as a whole has remained a prime example of what can be achieved with a small budget, a devoted community and surprisingly complex lore. Today, we're presenting every FNaF game ranked from worst to best.
As a rule before we proceed, we'll only be including the nine mainline entries, which means we're not counting FNaF World or any of its spin-offs and shared universes that creator Scott Cawthon deems part of the Fazbear Fanverse. The ranking was also assembled from a combination of user and critic scores, fan polls on boards and a bit of our personal opinions.
9. Five Nights at Freddy's: Security Breach
The latest installment in the FNaF series also sits comfortably at the bottom of the list. While Security Breach is by no means a bad game and takes some big leaps for the series – namely, having a bigger budget and allowing players to freeroam and explore a complicated "Pizza Plex" for the first time ever – it falls short in some crucial areas. The scares can be a bit predictable and some sections ramp up the difficulty to absurd degrees, though it does come with some immensely satisfying pay-offs minus a rather convoluted climax.
8. Five Nights at Freddy's 4
Fans generally agree that FNaF 4 is the scariest game in the series and it certainly earns that badge. Without the safety of security cameras monitoring the locations of the animatronics, you're simply a child in a bedroom who has a flashlight to fend off some truly horrifying Nightmare variants of the antagonists. The scares are big and the suspense is nail-biting, but the story (which promised to be "The Final Chapter") just raised more questions than answers that kind of diminished its impact.
7. Five Nights at Freddy's 3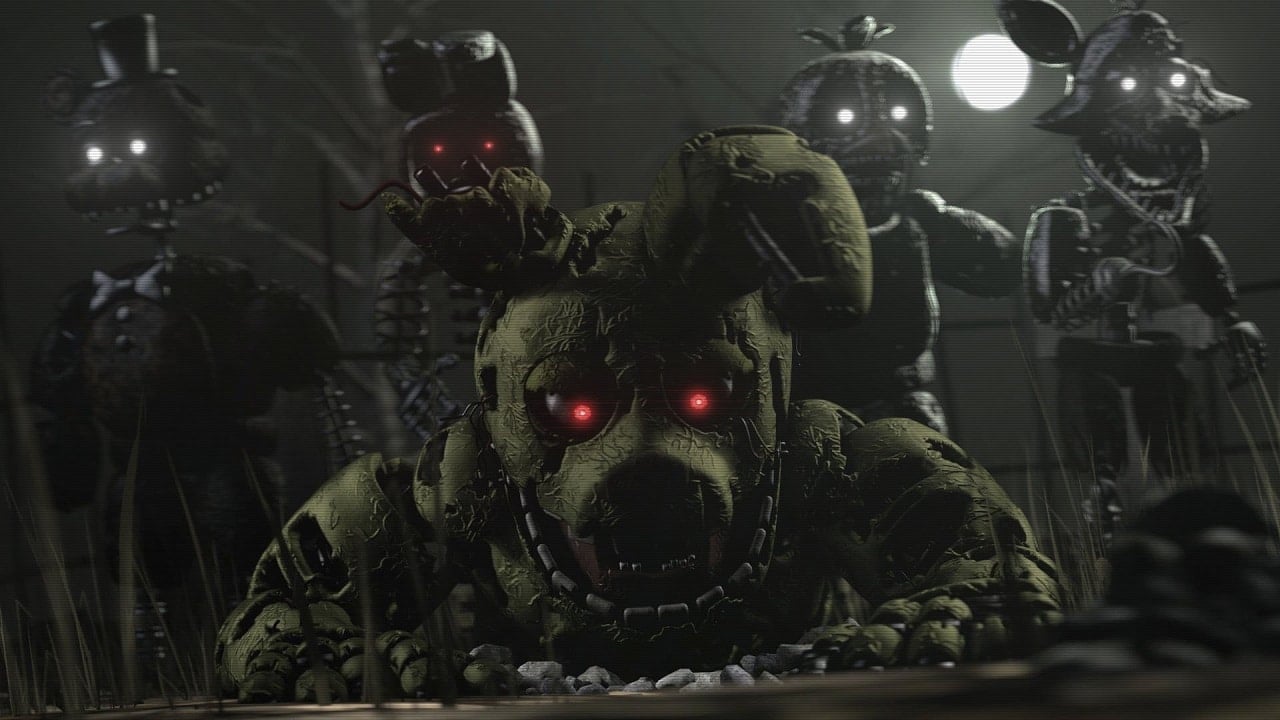 FNaF 3 remains a divisive entry in the series but not without its merits. Instead of dealing with a group of animatronics, the only antagonist here is Springtrap, the terrifying overarching villain of the franchise who is possessed by murderer William Afton. Springtrap's design is absurdly creepy and keeping track of the animatronic in the vents presents some hair-raising moments, but with only one enemy to really fend off, it took away a lot of the tension that the series built up to that point.
6. Freddy Fazbear's Pizzeria Simulator
Talk about a bait-and-switch. Freddy Fazbear's Pizzeria Simulator was released as a free business management spin-off game after Cawthon announced that FNaF 6 would be "cancelled". Fans were shocked to discover that Pizzeria Simulator was actually the concluding chapter to the FNaF series after all. The business management part of the game is a bit underwhelming but how it slowly unravels the story and connects the dots is, dare I say, a stroke of genius.
5. Five Nights at Freddy's: Help Wanted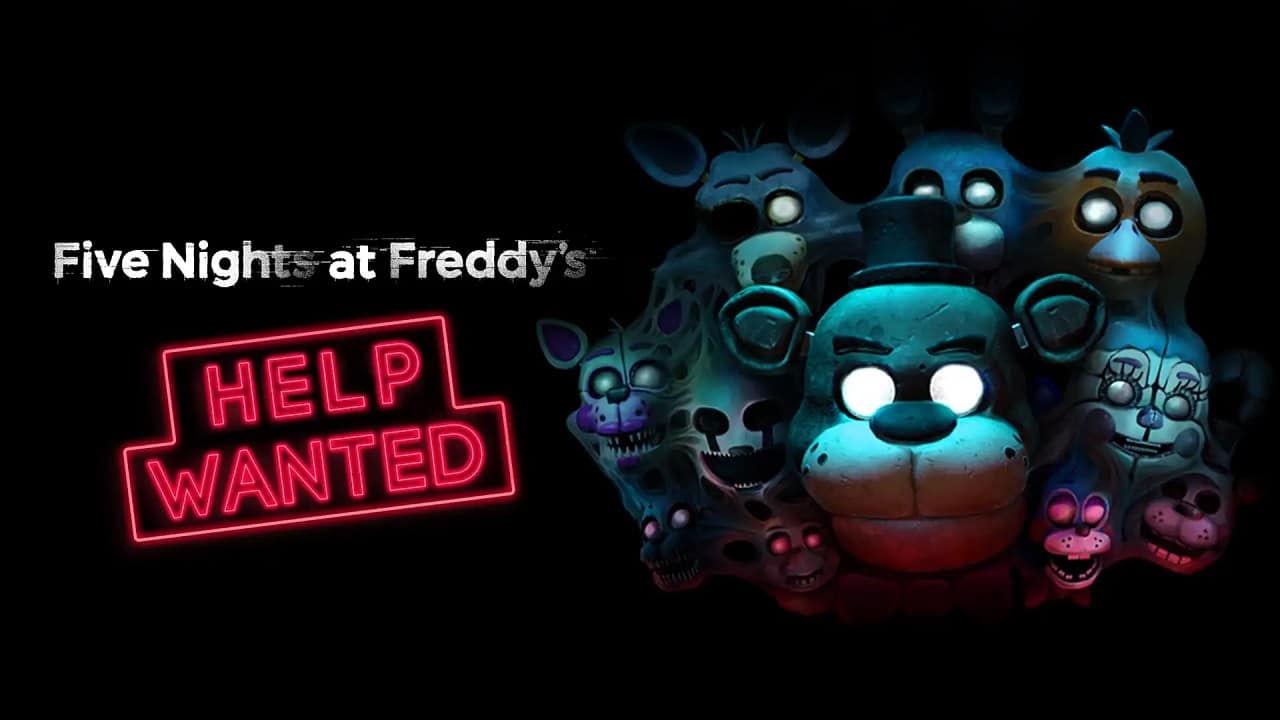 The decision to take FNaF into virtual reality was a no-brainer. Help Wanted progresses the story in weird ways, but after the conclusive ending of Pizzeria Simulator, it felt a bit tacked on. Nonetheless, Help Wanted is a celebration of the franchise, cleverly repurposing classic FNaF games into a creepy and atmospheric virtual reality space. It's more of an experience than a game, though, complete with fourth-wall breaking and meta commentary that made the series quite self-aware of its own success.
4. Ultimate Custom Night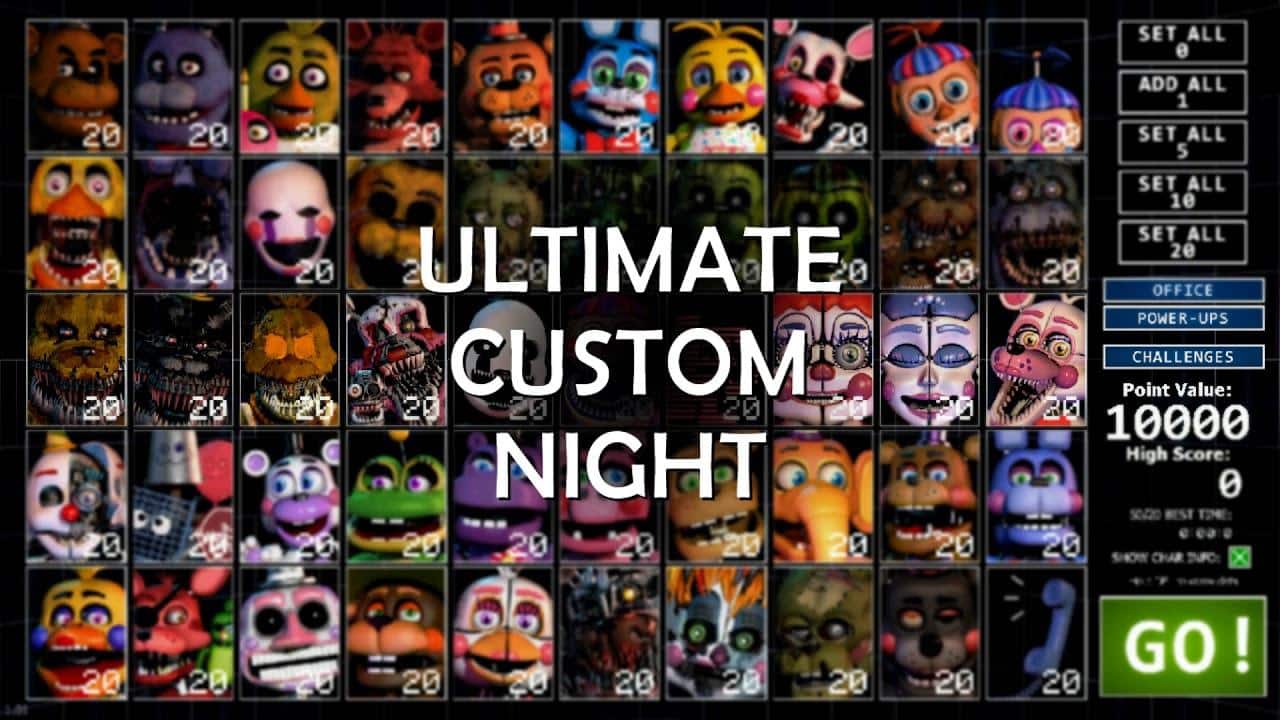 Originally envisioned as the Custom Night mode to Pizzeria Simulator, Ultimate Custom Night was released as a standalone game for a good reason. While it presents some answers to long-standing lore mysteries, there's just a boatload of content crammed into this game that allows players to fully customise their ideal FNaF experience from a selection of 50 animatronics, four locations and hundreds of possible combinations. The replay value alone is insane, even if the scares become cheap and predictable after a while.
3. Five Nights at Freddy's
The game that started it all. The first FNaF has since been bested in the gameplay department with every subsequent release, but there's still an odd charm to the original that made it so unique and iconic for the time. It's easy to see why it's still so beloved today by the fanbase (and why it's the only game receiving an endorsed remake). The simple point-and-click nature of the gameplay loop that left players almost completely vulnerable made it a survival horror classic in many eyes, even if it hasn't aged that well.
2. Five Nights at Freddy's 2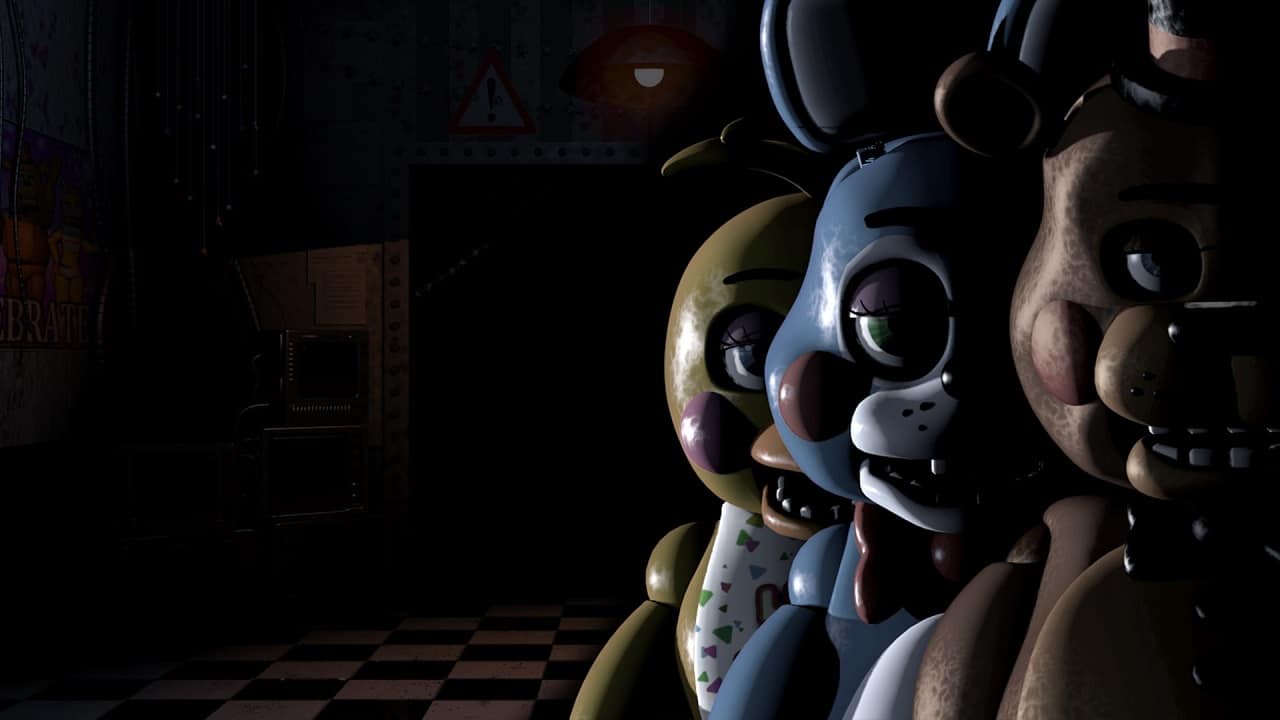 The leap from the first game to its sequel was massive, to say the least. FNaF 2 ramped up pretty much everything from the original: the tension, the sound design, the complexity of the tasks, the number of animatronics, a greater sense of vulnerability (without shield doors this time) and so much more. Because of the gameplay's tricky balancing act, it's often considered the hardest game in the franchise and almost inaccesible to newcomers. That said, it's a terrific sequel that outshines its predecessor in key areas.
1. Five Nights at Freddy's: Sister Location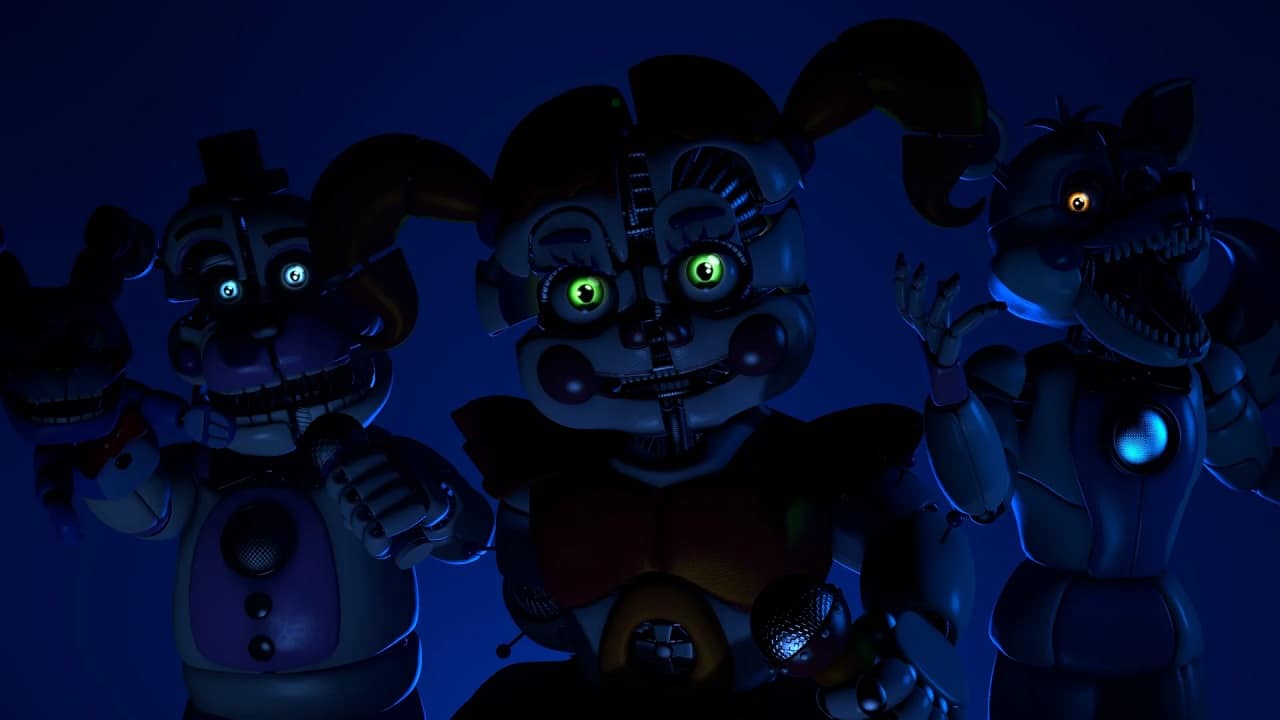 Not only is Sister Location the best in the series, it's a phenomenal survival horror game overall. This might be the point when the lore became a bit complicated, but the gameplay and clever writing spoke for itself. Players were no longer restrained to one area as they explored various locations around a sci-fi-esque storage bunker containing advanced animatronics. Each night posed a new challenge and brought some truly suspenseful, inventive ideas with it. It's also the most distinct FNaF game in terms of visuals and presentation. As the fifth mainline game, it's honestly a bit surprising how well Sister Location did to reinvent the series while still feeling like a FNaF experience at its core.