Sony's first PlayStation Plus launch game is set to release on 19 July and it comes in the form of an unfamiliar adventure game called Stray. Those of you who have been keeping an eye on the game would know it stars a cat and they explore a strange world inhabited by robots and other machines. Stray is developed by BlueTwelve Games and I suspect it is going to be one of the most memorable experiences of the year.
In Stray, players meet two heroes. There's a cat who has no name and a drone companion. While we don't know how these two characters ended up in this robotic city, we do know that the sole objective in Stray is to get them home safely.
Throughout the game, players will use the cat's unique feline abilities to overcome various puzzles and challenges that get in their way. While Stray doesn't have much violence and combat, it is more about the sense of exploration and using your environment to get around.
Like all cats who love destroying things around them, players can push around objects. Be it pushing them off the desk for fun or moving items and objects to specific points to reach higher platforms or perhaps activating some sort of mechanism.
The cat can also meow. In fact, Stray has a dedicated "Meow Button" that you can push at any time to trigger the sound. By meowing, the cat can then interact with its surroundings. Be it triggering a conversation with a robot or alerting enemies to its presence.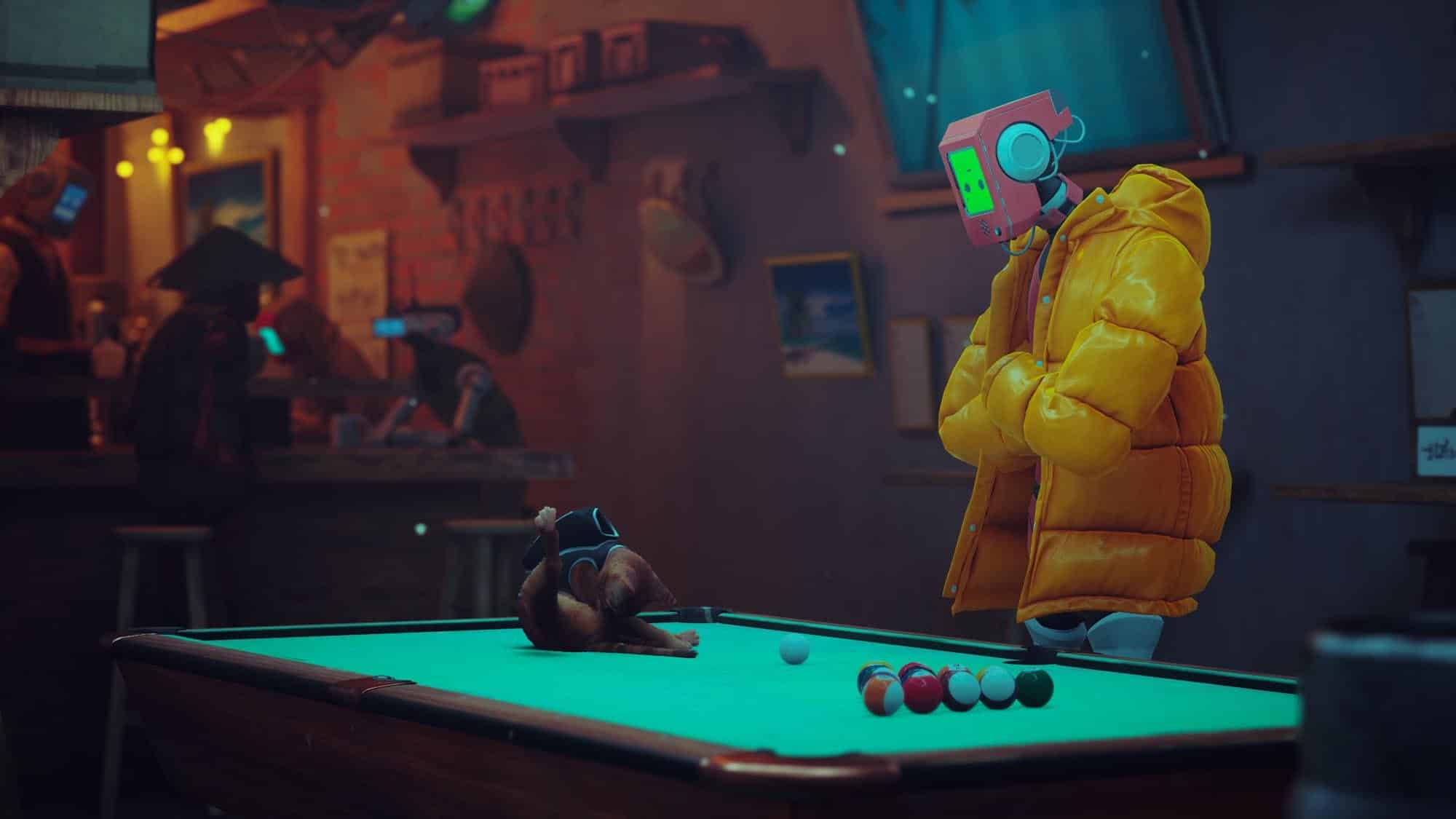 BlueTwelve Studio says that players need to keep a careful eye out for specific body gestures the cat might perform. Being a cat and curious about everything, it may look at an object that would be helpful in solving a puzzle or perhaps warn the player that danger awaits.
Other typical cat actions also come in handy in Stray. For example, the cat can sleep which then triggers a purr vibration on the DualSense Controller. The studio says it feels like the cat is in your arms. They can also scratch objects. Be it scratching on the carpet or scratching the chair (hey stop that!). Sorry, it is a natural response.
But the cat isn't alone in Stray. The drone companion plays a major role in the game. If anything, it sort of translates the actions the cat can't do because you know, it is a cat. Drone B-12 can read signs, translate robot talk and provide useful information that the cat might miss. Drone B-12 can also store items for the player and even keep track of the collectables you find in the game.
When it comes to exploration, Drone B-12 also has the ability to fight enemies and protect the cat. While it can't put up a tough fight, the drone can act as a distraction while the cat flees to safety.
There are a lot of unanswered questions when it comes to Stray. Where was the cat in the first place? What is this city and why is it filled with robots. Stray aims to answer all these questions throughout the game, especially through all the memories players can pick up along the way. If you're excited to play Stray, you can pick it up on 19 July on PS4 and PS5 through the PlayStation Plus Extra and Deluxe tier. It is also coming to PC on the same day.
Source: Sony