The first set photos of Amazon Prime Video's upcoming Fallout TV series have appeared online, showing the dilapidated exterior of a familiar location from the games: the Super Duper Mart, a destroyed supermarket that has appeared across multiple games in the series.
The exterior of the Super Duper Mart set from Fallout's TV series shows a few abandoned cars, a broken sign and a faithfully recreated business logo. Safe to say, it's fairly accurate to the games' depiction of the supermarket. Hopefully the rest of the series does the same in recreating key landmarks and locations from the video games, which gave players an idea of the world before the nukes fell.
Check out the first set photos (courtesy of Twitter user TheMachoMando) below: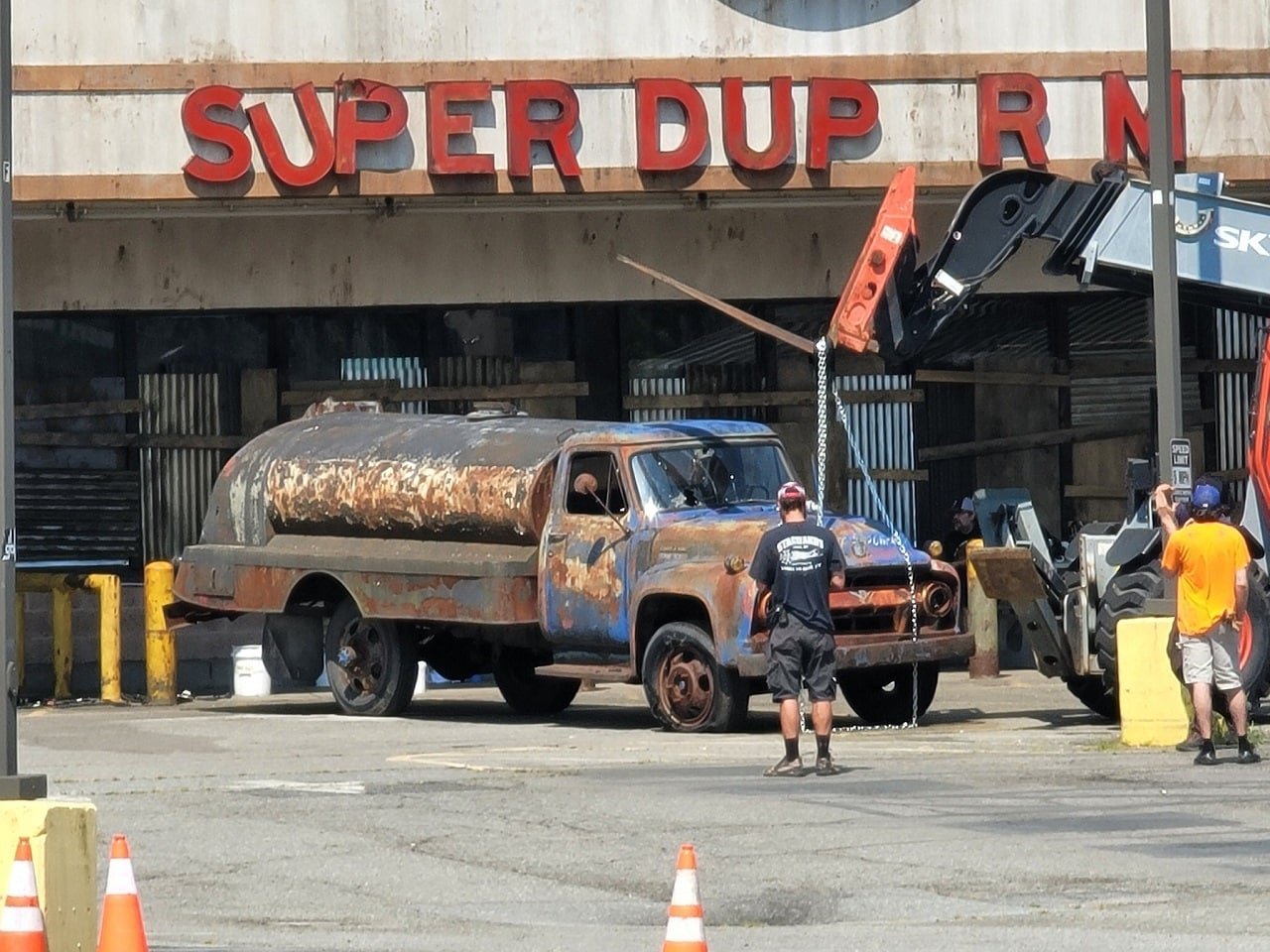 The talent behind the live-action Fallout TV series certainly gives fans some hope. Jonathan Nolan, the brother of director Christopher Nolan, had already made a name for himself with his involvement in popular shows like Westworld and Person of Interest, as well as being a co-writer on The Prestige, The Dark Knight and Interstellar. Nolan will serve as Fallout's executive producer and will direct the pilot episode.
Fallout is a post-apocalyptic survival video game series originally created by Interplay Entertainment. Bethesda Softworks would skyrocket the franchise to popularity following the release of Fallout 3 in 2008. Three more games would release after: Fallout: New Vegas, Fallout 4 and the multiplayer-focused Fallout 76.
The series seems prime for a live-action adaptation as its themes, settings and characters already fit into a cinematic format. However, fans are somewhat concerned about the role-playing elements and decision-making from the games that will need to be streamlined for the show.
The Fallout TV series currently doesn't have a release date but production is currently underway.
Source: TheMachoMando