Photography has evolved and changed so much since the days of analogue cameras where we needed to take a roll of film to a print shop and have them developed (I think I just felt my back give out as I typed that). Though, recently we have seen a resurgence in "retro-style" cameras that offer instant printing and leave us singing "shake it like a Polaroid picture" for some inexplicable reason. The Fujifilm Instax Mini Evo is one such retro camera and while it's fun in the beginning, it quickly loses its charm and the cracks begin to show.
The Fujifilm Instax Mini Evo offers a fun way to capture memories with a variety of filters and lens modes, allowing you instantly print precious memories in a variety of quirky ways. The vintage printing style also allows you to fill a board with small photos as we see in biker bars in movies where the protagonist reminisces on their long-last true love.
The Fujifilm Instax Mini Evo has a little more punch under the covers than its outside appearance gives off allowing you to slightly tweak elements such as exposure, white balance as well as a macro mode for those real close-up shots. Tweaking with these was actually more impressive despite the limitations of the adjustments you can make and it can make for some really incredible photos. One image of my dog was from a macro mode with slightly lower exposure and I loved how it came out in the end. 
The printout was unfortunately not as impressive as it didn't truly capture the image that was shown on the built-in camera display. Though, it did still capture the moment somewhat authentically and is one of my favourite printed pictures I have – its currently in my wallet for instant gratification. Another image that I captured was of another of my pooches with a sepia filter effect in an attempt to capture him in a retro 70s style. The digital photo was beautiful and came out incredible but the printout didn't really push that same sepia image through which was slightly disappointing.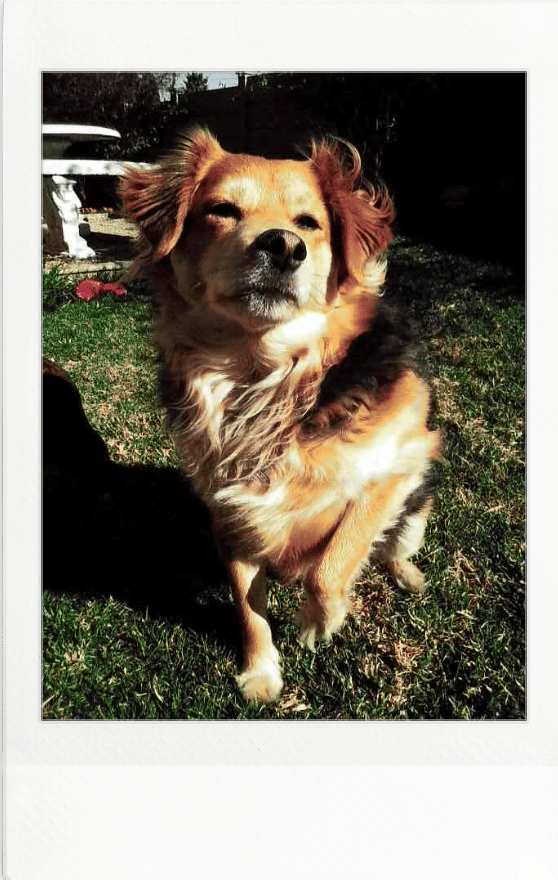 The camera offers 10 filters in total to customise your photos along with 10 lens effects that offer "100 different ways to express yourself". This gives off an idea of an insane amount of ways to authentically replicate your creativity and truly bring it to life. Sadly, the lens effects are not always compatible with the various filter effects and some combinations even make an otherwise stunning image quite goofy. 
Yes, you can definitely use it to capture some goofy moments with friends, family, and pets alike, but I could never bring myself to use any other lens effect than the normal one. So yes, mathematically there are 100 ways to express yourself but practically, you probably wouldn't bother with most of these as they are just not that compatible. Three lens effects that I felt were quite difficult to truly use included the soft focus, the fisheye, and light leak because these are difficult to utilise properly on a DLSR camera and they just don't hit the mark here. 
What I really liked about the Instax Mini Evo was the sort of retro design inspired by cameras from the '70s with its silver frame encasing the body. The texture of the camera is rough to simulate the leather used on cameras during the era. Smaller details such as the size and placement of the shutter button, the flash, and even the lens design all harken back to cameras of years gone by for a close-to authentic retro vibe. A fantastic little detail on the Instax Evo Mini is the print lever on the camera that you need to pull back to initiate the print process. This same lever was typically found on older cameras but its function is to roll the film to the next still which I thought was an awesome little add-on. 
Another big feature of the Instax Mini Evo is the fact that you can connect it to your smartphone to transfer printed images, as well as being able to snap a pic and print from your smartphone. There was a lot of promise with this addition of connectivity because you cannot connect this camera to a PC for data transfer so there is no way to collect the pictures you have taken and put them onto a PC directly. Even more disappointing was that unless you have printed a picture, you cannot transfer the image onto your phone either.
I was quite frustrated that I couldn't transfer all the images that I had taken onto my phone and was limited only to ones that I had already printed. I was also confused by this because it seems a little redundant to only relegate printed photos – which you already have now – as transferable images. There were a tonne of images that I would have liked to transfer but just couldn't because it meant I was forced to print them. 
The Fujifilm Instax Mini Evo is a camera that I really want to love and be more excited about but I just couldn't. While the design is great with the retro-'70s vibe and the camera itself can pack a pretty decent punch when it comes to messing around with the exposure and macro settings, the limited smartphone connectivity, lack of PC data transfer, and the lacklustre film and lens effects just leaves the Instax Mini Evo feeling a little gimmicky rather than feature-packed. It's a pity because I really got some beautiful photos that I just couldn't do anything with. 
This Fujifilm Instax Mini Evo review is based on a unit sent to us for a duration of two weeks. You can pick the device up starting at R2300 from retailers in SA. Find out more on the official site here. 
Fujifilm Instax Mini Evo
Design -

7/10

Performance -

7/10

Usability -

8/10

Value -

6/10
Summary
The Fujifilm Instax Mini Evo is a camera I want to enjoy more with good performance, easy use and a great design but the smartphone connection limitations and gimmicky lens and filter effects keep it from being great.
Pros
Great design with '70s retro style
Easy to use
Easy to print
Solid performance
Cons
Lens and filter effects feel gimmicky
Smartphone connectivity is half-baked
Can only save digital versions of printed photos