We just wrapped up our review of the Gamdias Hebe P1A Gaming Headset and it was pretty great. Be sure to check it out. However, we are not done going through all the new products sent to us by Evetech. The next one on the list is the Gamdias Nyx P2 Gaming Wireless Charging Mouse Pad.
Now, I love a keyboard and a headset but I have had my eyes on an RGB mousepad for some time now. Firstly, I always used a boring Blizzard one and while I love the art on it, mousepads have become functional products these days. Which leads me to my second point, functionality. The only reason I would ever give up my flat art-farty mousepad would be if something could replace it with actual function.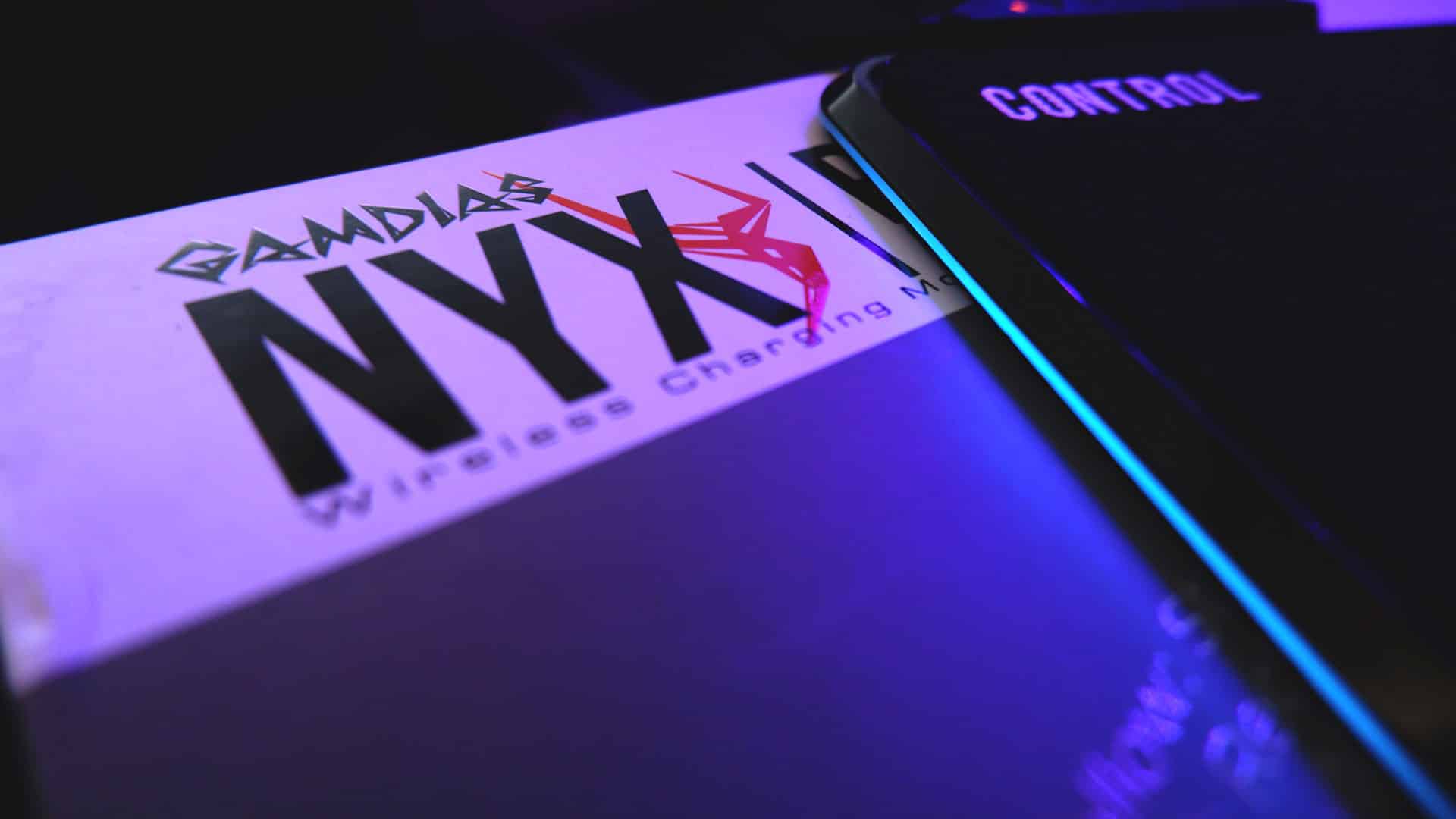 This is where the Gamdias Nyx P2 comes in. It is a fairly large reversible mouse pad that sits on the base station included in the box, has a pretty sleek RGB ring that flashes around it and supports Qi Wireless Charging. It is not just a sheet of rubber that smells nice and lets my mouse glide across the table with ease. Rather, its base station looks great and also lets me charge my iPhone XS at the same time.
The mousepad comes in two forms. There is a speed texture and a control texture of which can be used at any time by flipping it over. The speed, as the name entails, gives you a smoother and faster glide across the table. It feels great as you game and work and is my preferred option out of the two.
The control pad side is rough and gives you more grip in terms of movement and slides and feels great. It gives you more precision and well, control over your movements.
I spent more time using the speed side than the control as it sped up my daily productivity while using the pad for some Photoshop, work and some light gaming but I guess when playing games where precision is key, the control pad would be ideal. The pad is also quite large at 350x360mm making it almost as big as two A4 pieces of paper next to each other.
When it comes to the RGB of the mouse pad, well, it could have been a little better. The overall brightness is rather dim and during the day you cannot even see it at all. Near the back, the light strip seems to be a bit brighter so it could be a design issue. Even at night, the overall brightness is just dull. I used the Hera software to turn it up to the max and it was still not as amazing as it looks on the box. If anything, the product on the box is almost 100% brighter than what it actually looks like on your desk.
When it comes to the pad's standout feature – the wireless charging, it delivers exceptional value for its money. In the box, you get a USB Type-C to Micro-USB adapter which you can use to plug in a USB wire into your phone charger. If your phone already uses USB Type-C then you don't need the adapter but I used it anyway because I made use of a spare iPad charger.
The Qi Wireless Charging feature is as fast as the power adapter you plug it into or you can use your PC's USB ports if you wanted to. It creates less of a hassle as you will just need two USB ports to make full use of the pad. One for the lights (for all they are worth) and the other for the wireless charging. Once set up, you just put your phone on the wireless charging zone and it does its thing.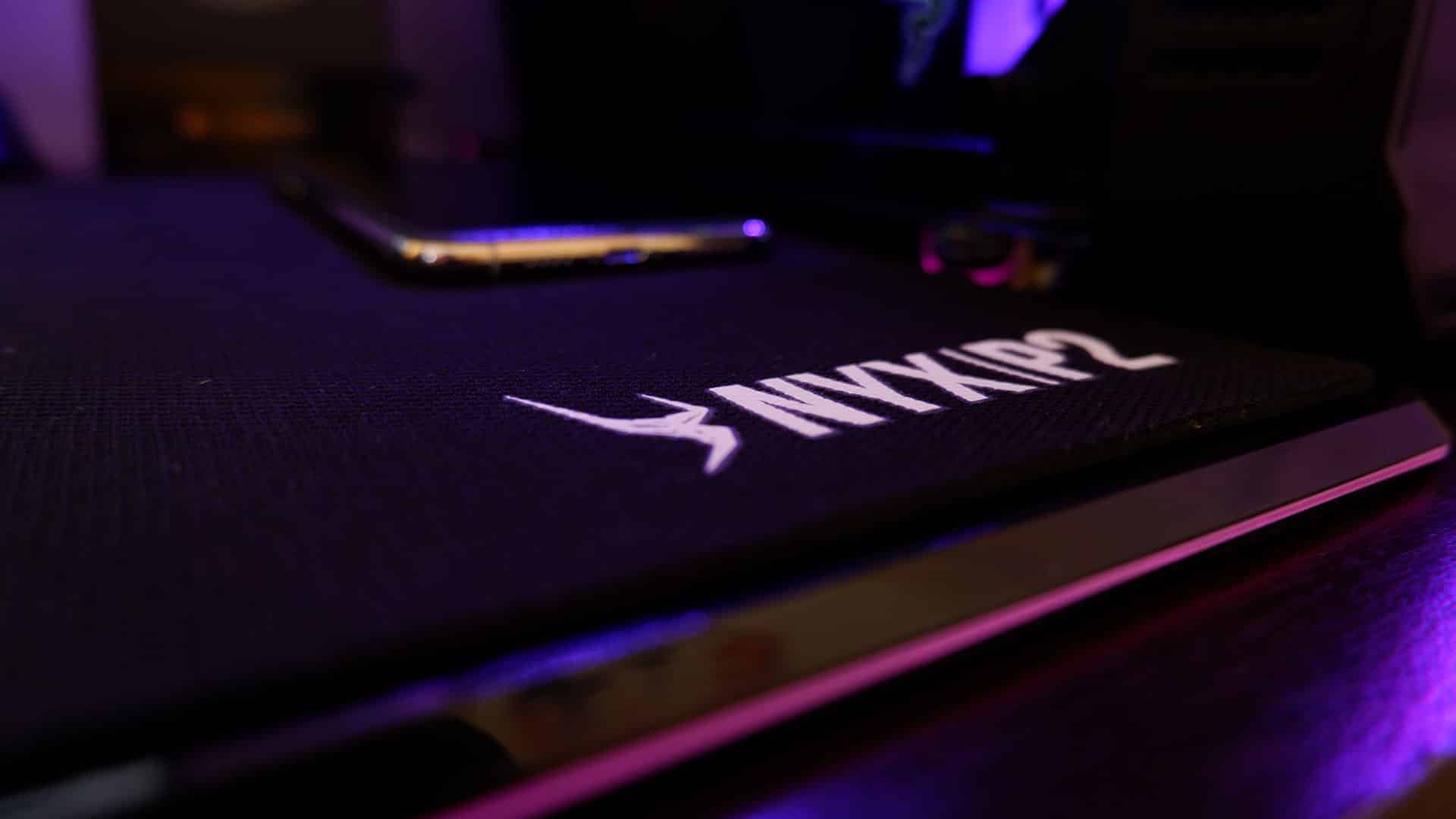 It was extremely convenient to have this feature right next to my hand holding the mouse. I could easily just reach over, check my phone and place it down again.
As for the overall mouse pad. It is fairly decent. You are paying R499 for a mousepad with RBG, a double-sided mousepad, and a wireless charger which is great value for money. The mousepads are great and feel expensive and just having this on your gaming desk gives you enough bragging rights to show that this is not your average mousepad.
A wireless charger can set you back anything between R400 – R2000 these days so to have this built into your mousepad is a great feature and something I would have purchased the mousepad for alone.
There are some drawbacks though. The RGB is dull and everything is still controlled by the Hera software which needs some serious work. It is bulky and the menus are confusing. It is the same issue I had with the Hebe headset. The software lets you change the RGB style and increase the brightness. If Gamdias could revamp this, it would be a flawless product experience.
The Gamdias Nyx P2 Gaming Wireless Charging Mouse Pad is a fantastic buy. It will set you back R499 and has more features on it than anything else you will find at its price tag. It is truly one remarkable piece of technology that I can highly recommend.
Gamdias Nyx P2 Gaming Wireless Charging Mouse Pad is available at Evetech for R499