Google has been teasing a full reveal of its game streaming service ahead of GDC 2019 (kicking off on 19 March) for a while now. Some believe there will be either a streaming box type console, or maybe even a full console revealed this year. One thing either of these two types of consoles does need is a controller. Well, the Google gaming controller has been found via a patent and it looks pretty good.
Related: Google's New Chrome Extension Warns You About Compromised Passwords
For those doubting that the tech giant is working on a console of some sort, the Google gaming controller patent might just convince some. You can check out the full patent here if you like technical stuff and drawings, but it is definitely real and filed by Google via the United States Patent Application Publication.
The image above and a few you can see below, have been created by Yanko Design and Sarang Sheth through renders to bring those patent drawings to life. It looks like everything gamers need will be in the Google gaming controller, from a communication button to two sticks, a D-pad, four buttons and two triggers on each shoulder as well.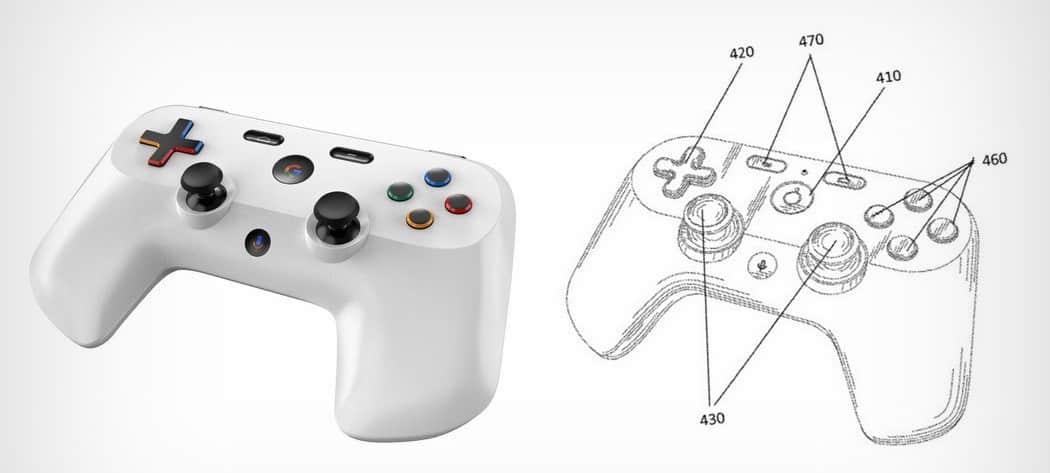 Further, in the patent there's a part that suggests that the Google gaming controller will have some audio of visual cues, which sounds pretty cool:
Game controller that provides notifications for a game invitation, a chat message, an indication that a user's high score has been beaten, or the like.
What do you think about the Google gaming controller and do you hope it isn't just for a streaming box, but a fully fledged console instead? Let us know in the comment section below.