Whenever you talk about video games, certain things jump out. From gameplay mechanics to graphics, stability and maybe even story but there is also something else, something special, that helps bring many games to life and cement them as our favourites: the music.
From silly songs that perfectly suit the games to tragic ballads that help players feel the characters' emotions, music is a way for games to express what words can't. It's also a uniquely portable part of the game that players can take and keep long after the end credits have rolled.
Over the years, there have been so many iconic video game soundtracks. Some of them have become so well-known that people who don't play games can still identify them, like the Mario music or the Silent Hill theme song. But for this list today, I'm looking at game soundtracks from recent years that I've been listening to while working, cleaning, playing board games and driving that I think you should listen to as well.
So without further ado, here are my favourite video game soundtracks from recent years.
Iconic Video Game Soundtracks From Recent Years
---
Cuphead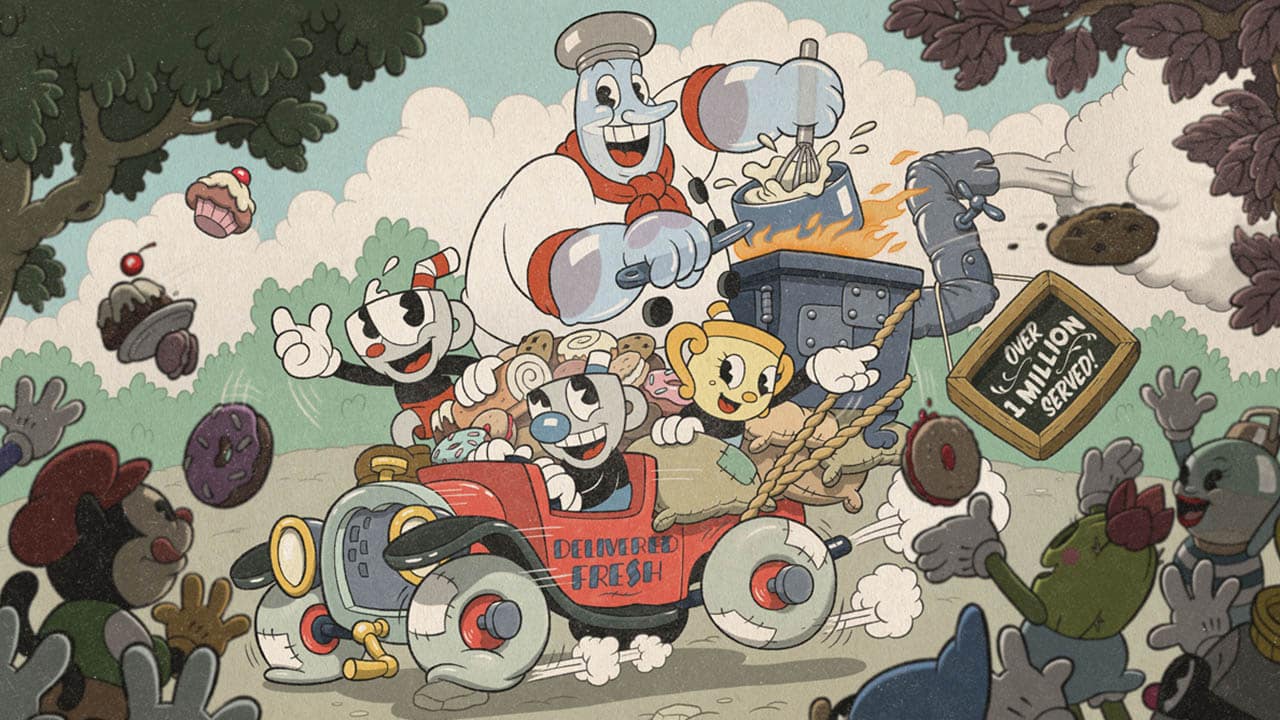 There is no denying that Cuphead is one of the most visually recognizable games of the last decade. But while the game might look like it comes straight off the page of a 1930s cartoon strip, the wondrously crafted soundtrack drives home the game's "bygone" aesthetic. It's also great music to work to… Trust me – I've tested it.
---
Life is Strange: True Colors
Anyone who has had the joy of playing a Life Is Strange game will understand why this one is on the list. Since the franchise first debuted in 2015, the games have brought indie-folk music to new audiences. The soundtrack for the latest entry, Life is Strange: True Colors, is no different; whether you're looking for music to read to, for road trips or to fall asleep, this soundtrack is bound to be exactly what you're looking for.
---
Death's Door
Sometimes instrumental scores can be some of the most influential and recognizable parts of a game, and man oh man, is the score for Death's Door powerful. I'm always looking for music I can play while I write, something that makes me feel the same excitement I get when I'm playing games but not so much so that it becomes a distraction, and that is precisely what the soundtrack for Death's Door manages to do.
---
We Are OFK
I recently played through We Are OFK, the somewhat autobiographical narrative game based on the real-life Indie-Pop band OFK. While I've long thought my Indie-Pop days were behind me, they're not. I don't know if I would ever have found the band on my own if not for the game, but I am glad I did. The music transports me back to when I didn't cry at the thought of being away from my house after 10 pm, and if for nothing else, that's why I'll keep it around.
---
Oxenfree
I love music that can make me feel something, and the Oxenfree soundtrack is dripping with feelings. The songs are haunting and beautiful in a creepily calming sort of way. This is the music you switch on when you're having a board game night and looking for background electronic music to set the mood or when you're home late at night and feel like being jumpy.
---
Legend of Zelda: Breath of the Wild
While playing through Legend of Zelda: Breath of the Wild, I don't remember the soundtrack ever really standing out for me in any meaningful way – it was just there. But then, when I started playing the piano again, I came across the soundtrack while looking for music. I haven't been able to stop listening to it since.
If you love instrumental or classical music that still has a distinctively "modern" sound and plenty of melancholy to set the mood, then this is the soundtrack for you.
---
Guardians of the Galaxy
Much like the MCU movies the game is based on, the music is excellent. Unlike the other soundtracks on this list, most of the songs found here are songs both you and your mother will be able to recognise. From A-Ha to KISS and even some Rick Astley – Guardians of the Galaxy has it all. To top it off, Square Enix put together a fictional hair metal band called Star-Lord just for the game, and I'm not going to lie; they are pretty damn great.
---
Final Fantasy XV
Nothing speaks to my soul quite like a score or soundtrack from my single favourite franchise: Final Fantasy. But what sets Final Fantasy XV apart from many of the franchise's other soundtracks is the songs by Florence + The Machine. I might be biased, but I've always loved Florence + The Machine's music and sound and combining that with something I love and hold dear, like Final Fantasy, feels right in every way.
---
Psychonauts 2
So I loved Psychonauts 2. I got the game roughly a day before I broke my elbow, and I'm not kidding when I tell you I believed I WILLED my bone to grow back faster just so that I could continue playing this game. Thinking back, one of the reasons it's such a standout for me is the fantastic orchestral soundtrack. And then the soundtrack was made even better by a rock song sung by Jack Black that sounds so much like The Doors that it's every bit as trippy as the game itself.
---
Sackboy: A Big Adventure
Anyone who has ever played any of the Sackboy games can attest to how absolutely joyful the games are. Well, the soundtrack for the latest entry into the Sackboy franchise took that raw joy and turned it into music. Sackboy: A Big Adventure is the perfect soundtrack if you're looking for something to brighten a darkened doorstep. But beware: a side effect of listening to the music is wanting to replay the game.
---
God of War
I suppose saying I play God of War for the soundtrack is on par with saying that one goes to the strip club for the food. But seriously, the score for God of War is so compelling and epic with its choirs and orchestras that it never fails to bring goosebumps. The God of War soundtrack is for you if you're looking for something not just to listen to but to FEEL.
---
Cult of the Lamb
When Deezer does their annual "your year in music" roundup, I always have some obscure album that I've listened to so much that I'm in the top 1% of listeners. Without any doubt from my side, I already know that this year that album will be the Cult of the Lamb soundtrack. I initially added the soundtrack to my Deezer to try and get the one tune out of my head, but before I knew it, I was hooked. Cult of the Lamb is now one of my go-to soundtracks when I need to focus but also want to listen to something.
---
Red Dead Redemption 2
I wasn't a fan when Red Dead Redemption 2 was first released. I couldn't connect to the game or the setting, and I don't much care for horses, but the one thing I did love was the soundtrack, and it's been a constant on my Deezer ever since. The songs have so much soul behind them that they can make even the most mundane daily activities feel memorable and special.
---
Death Stranding
I wouldn't be lying if I said I replayed Death Stranding recently when it launched on Xbox Game Pass exclusively because of the soundtrack. Each song is melancholy, and the electronic synth sound digs into me and makes me feel alive in such a calming way. I recommend that everyone try to listen to this soundtrack for themselves.
---
The Last of Us Vol. 2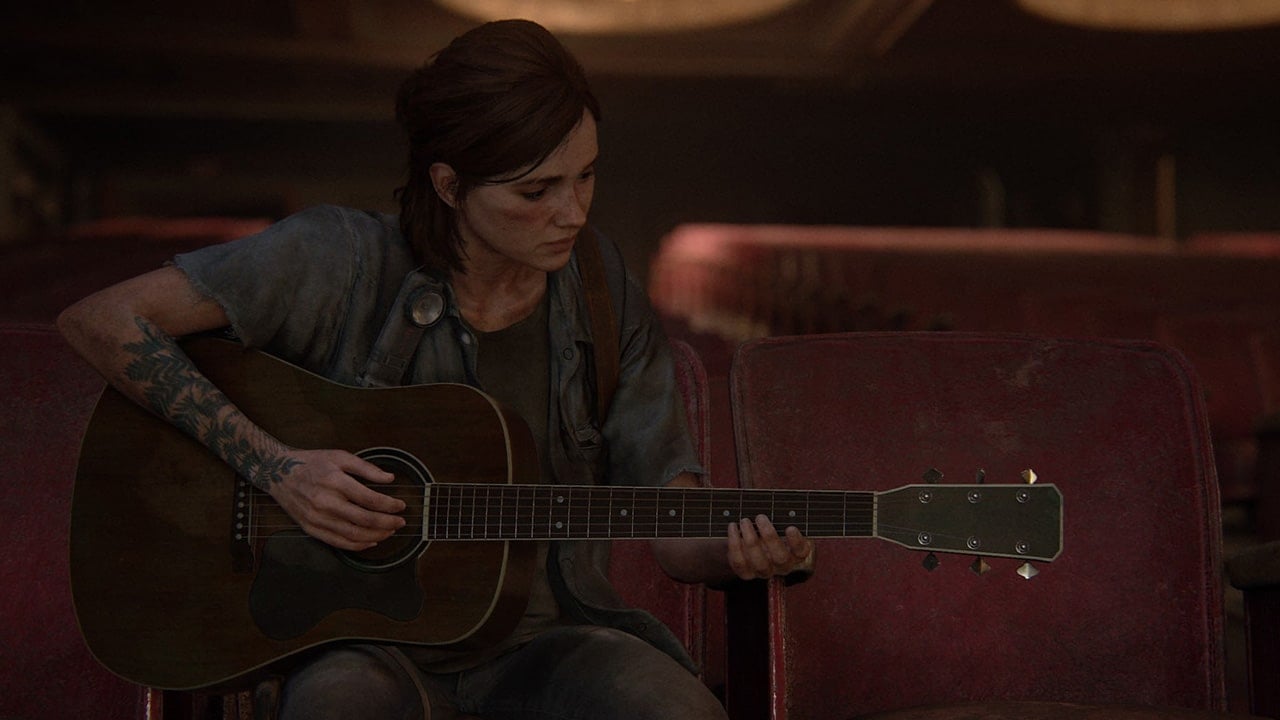 This has been my go-to soundtrack for "zombie-themed" board game nights for a while now, and honestly, I don't see myself replacing it anytime soon. There is something so hauntingly isolating about the subtleness of the guitar in this score that just "fits", and while I might not listen to this while driving in my car, it is a great way to set a mood.
---
Hollow Knight
Hollow Knight was a pretty spectacular game, but the soundtrack elevated everything to a different level. There is a majesty to this soundtrack that I just can't put into words. As with Breath of the Wild, it's great for anyone who wants some soothing yet magical-sounding piano in their ears.
---
League of Legends
How could I not bring up some of the best music from video games? As much as League of Legends does wrong, they do even more right. After spending the last 13 years playing the game and disagreeing with so many of their choices, their music has never been one. From the fictional K-Pop band K/da to Pentakill, League's own virtual heavy metal band, and everything in between – League of Legends manufactures some Legendary music to listen to.
---
These are just a few of my favourite video game soundtracks to have come out in the last five years, but I'm pretty sure my 30-year-old brain forgot about loads of other great ones. Which soundtracks do you find yourself listening to? Let us know in the comments