What does Cuphead and the recently-campaigned Enchanted Portals have in common? Well, everything it seems. A new game by Xixo Games Studios has come under fire for blatantly copying the hardcore platformer Cuphead.
RELATED: Samsung Galaxy Fold Will Cost You R44,000 in South Africa – Releasing Next Week
The game's trailer went live a few days ago and received instant backlash for its art style, combat, overall gameplay and soundtrack. The game seems to be a one-to-one copy of the 2017 Cuphead game and features the same run-and-gun mechanics, combat and boss-like levels.
[su_youtube url="https://youtu.be/ArsAhPTdbuU" width="900″]
The trailer, now sitting on 130k views, has more dislikes than likes. It shows off two protagonists jumping around and shooting magic out of their fingers in a variety of levels including a swamp world, sci-fi setting and more. It looks as if most of the levels end with a boss fight.
According to Polygon's interview with Xixo, the artist and composer revealed that the team are big fans of Cuphead and it acted as a huge inspiration for Enchanted Portals.
[perfectpullquote align="full" bordertop="false" cite="" link="" color="#F82708″ class="" size="19″]"We were prepared for some backlash, but the trailer definitely reached way more people than we could ever anticipate, and all the hate and negativity coming our way has definitely had a huge impact on us."[/perfectpullquote]
The tweet revealing the game has since gone viral with over 1 million views. One particular tweet showcasing a direct comparison between the two games and even the same bosses that seem to have been redesigned.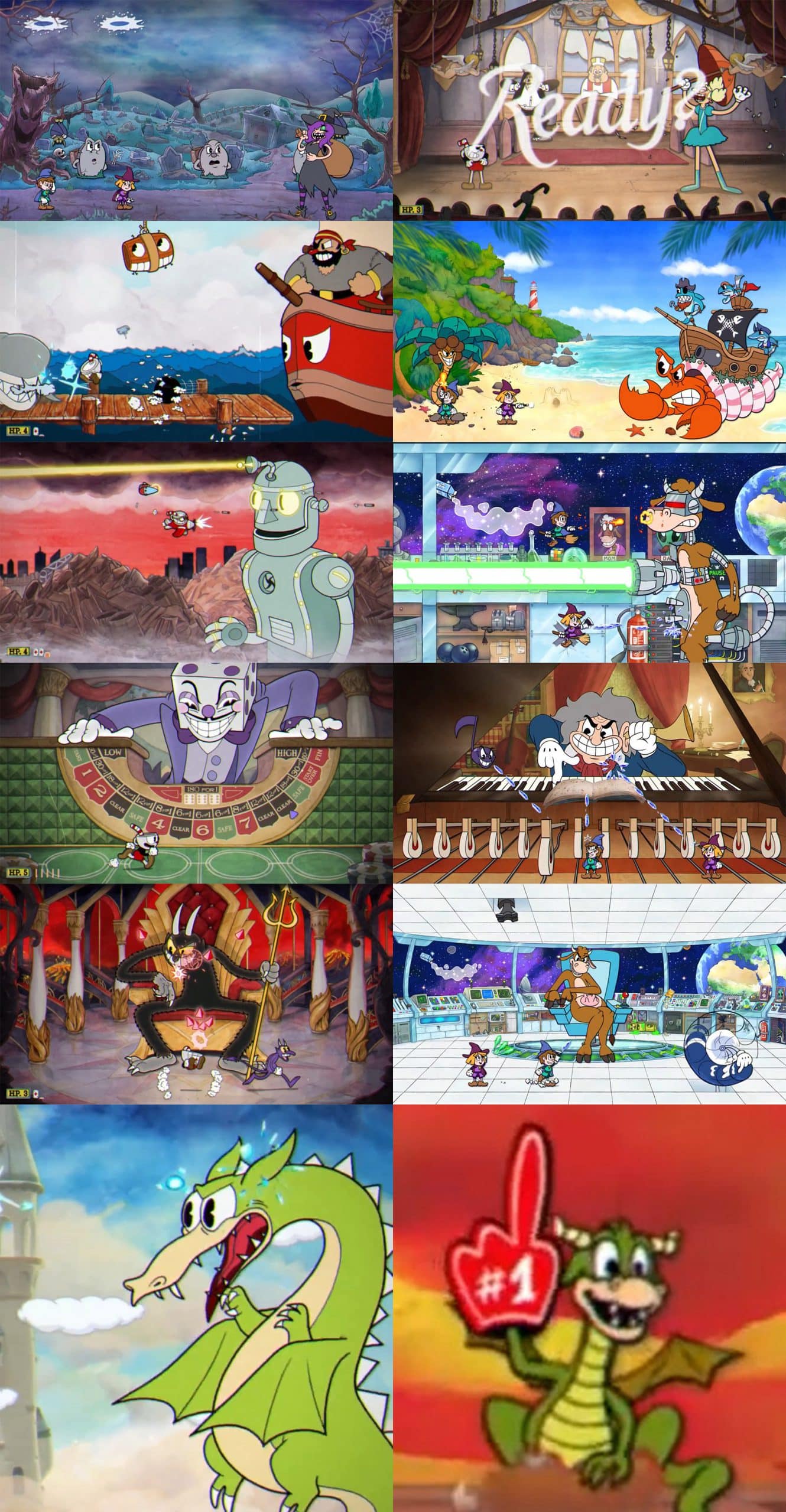 We will have to see how this turns out. While the game is basically a clone of Cuphead, the art style and gameplay is hard to produce so we have to give the Xixo Games Studios team credit for the hard work. It looks cool and will most likely be a great game to play even if it is basically a Cuphead reskin.