Comic Con Africa is excited to announce that KidsCon will be making a welcome return to Jozi and again form part of Africa's largest multi-genre pop-culture and gaming festival. One of the many things that set KidsCon apart from anything else families have yet experienced is that it is a festival for kids, by kids, and will be part of the entire Comic Con Africa weekend at the Johannesburg Expo Centre from 22 to 25 September.
Carla Massmann, Comic Con Africa Show Director says this year's KidsCon will include the most immersive experiences ever to hit the continent.
"After some time spent watching cartoons due to the pandemic, KidsCon is back and bigger than ever. Jam-packed with entertaining and engaging interactive areas, we've designed this year's festival to be one of the most immersive experiences ever to hit the continent. KidsCon is truly a festival where kids get to embrace their inner superhero, spark their creativity, and let their little light shine,"
Kids can look forward to some exciting activities during KidsCon 2022 and an entire weekend planned with awesome shows and experiences. From the Nintendo Switch stand to the Just Dance Challenge. You can also play some Minecraft and take part in some Mario Kart competitions, meet Mario and Luigi and other iconic characters.
Lacey's Toy Store will also be at Comic Con Africa's KidsCon this year. Here, visitors can shop for their favourite toys and lifestyle products including Cry Babies, VIP Pets, Revolt, Taiyo, Syma and New Bright. There's also going to be a huge selection of remote-controlled vehicles, drones and helicopter landing zones. If building teddy bears are your thing, the Build-A-Bear Workshop will also be at the show letting kids spend hours crafting and making their favourite bears to take home with them.
A bigger-than-ever free-to-play Hasbro Nerf Zone will also be a huge experience to have at KidsCon 2022. Kids and their parents can equip themselves with the latest Nerf guns and fight them out on the shooting range. Hasbro is also bringing a large Play-Doh area to KidsCon 2022 where kids can build and craft anything they could ever dream of using the tools and doh.
If your family are into cosplay, Comic Con Africa 2022 will also feature daily cosplay and dress-up competitions for the younger crowd. You can win daily prizes and show off your cosplay craft or even enter using store-bought costumes.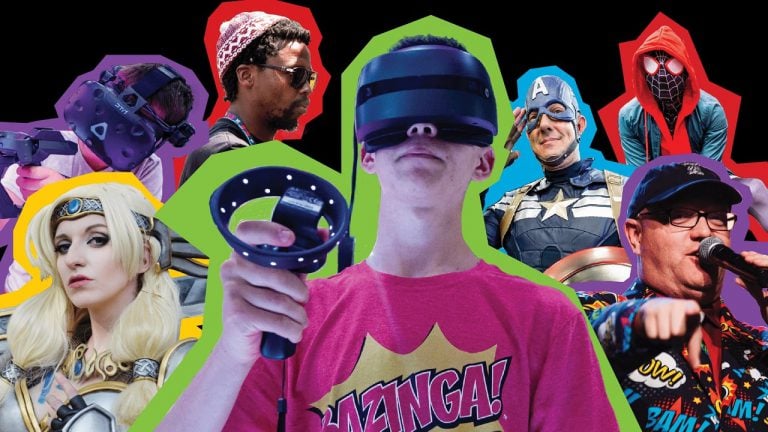 Throughout the show, visitors can enter to win a family trip to Warmbaths to the value of R26,600.The whole family will enjoy a scenic game drive, Tacoma spa vouchers, a Hydro Spa voucher, an unforgettable Teambo Jet Ski experience and access to the Rival Zone, meals and snacks, as well as a Speedy Hamper.
Other highlights at the show include tabletop game areas for kids, Kids Tech and video games for kids all playable at KidsCon 2022. There's also a Kids Karaoke competition taking place during the weekend.
KidsCon will most definitely feature Candy Avenue, a row of candy stores that will set all visitors off on an adventure to satisfy even the most insatiable sweet tooth. Then, take some time to visit the Bargain Books reading corner to get lost in fantasy worlds of imagination and wonder. Here kids can delve into a world of adventure through an incredible collection of books that will help foster a love for reading.
One of the highlights for more tech-savvy fans will be the KidsCon esports tournament powered by RGB Gaming. The two-day tournament will see 64 players from 16 schools duke it out to decide who walks away with bragging rights and stunning prizes as the top team of the event. There will also be two days of free play where everything from robotics, e-sports and game-based learning to coding, build challenges, and 3D printing will be available to experience.
All tickets for Comic Con Africa get visitors into KidsCon 2022 too. This way you can experience the whole pop-culture expo with one ticket.
Comic Con Africa kicks off next week on 22 September and wraps up on 25 September. Make sure you pick up your tickets which are selling out fast. You can also enter to win tickets we have to giveaway here.