Everyone has their own way of winding down and relaxing over a weekend, some people like watching sports, me? I love reading horror, and if horror was a sport, Killadelphia would be my team. As with most, my entrance to the horror genre started as a love for Vampires. I remember being exposed to Vampires from the days of learning to count with Sesame Street, and since then, they've just remained a staple throughout media and in my heart.
From Twilight to Interview With The Vampire to True Blood – there has always been a Vampire story for me regardless of what stage of life I was in, and Killadelphia is no different. However, a warning, if you're looking for a sweet, heartwarming tale where Vampires sparkle in the sunlight, then Killadelphia is not for you, but if you're looking for a story that's equal parts gripping and bloody, you've come to the right place.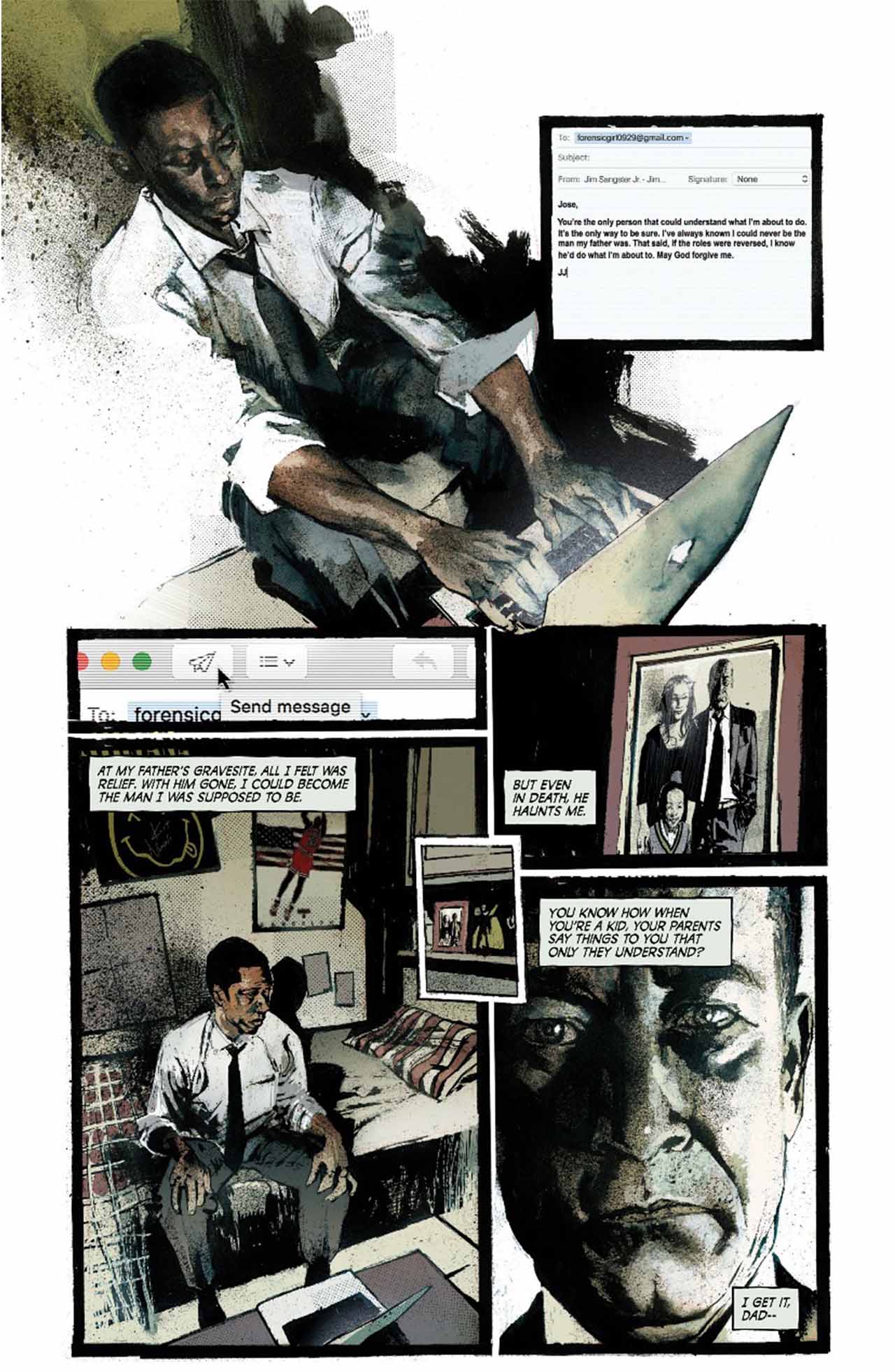 Created by dream team Rodney Barnes (Nita Hawes' Nightmare Blog) and artist Jason Shawn Alexander (The Magic Order; King Spawn; Empty Zone) for Image Comics (Angelic; Crowded; Death Or Glory) comes Killadelphia, a story that starts out as a son investigating the death of his father and soon turns into a something way darker than anyone could ever have imagined.
James, a beat cop from a small town, travels back home to Philadelphia to bury his renowned detective father. When James inadvertently ends up unravelling the mystery surrounding his father's death, he ends up questioning his sanity as well as everything he has ever known to be true. In a world filled to the brim with Vampire media, Killadelphia seeks to go back to when Vampires weren't just creatures to lust over but rather creatures that lusted over you.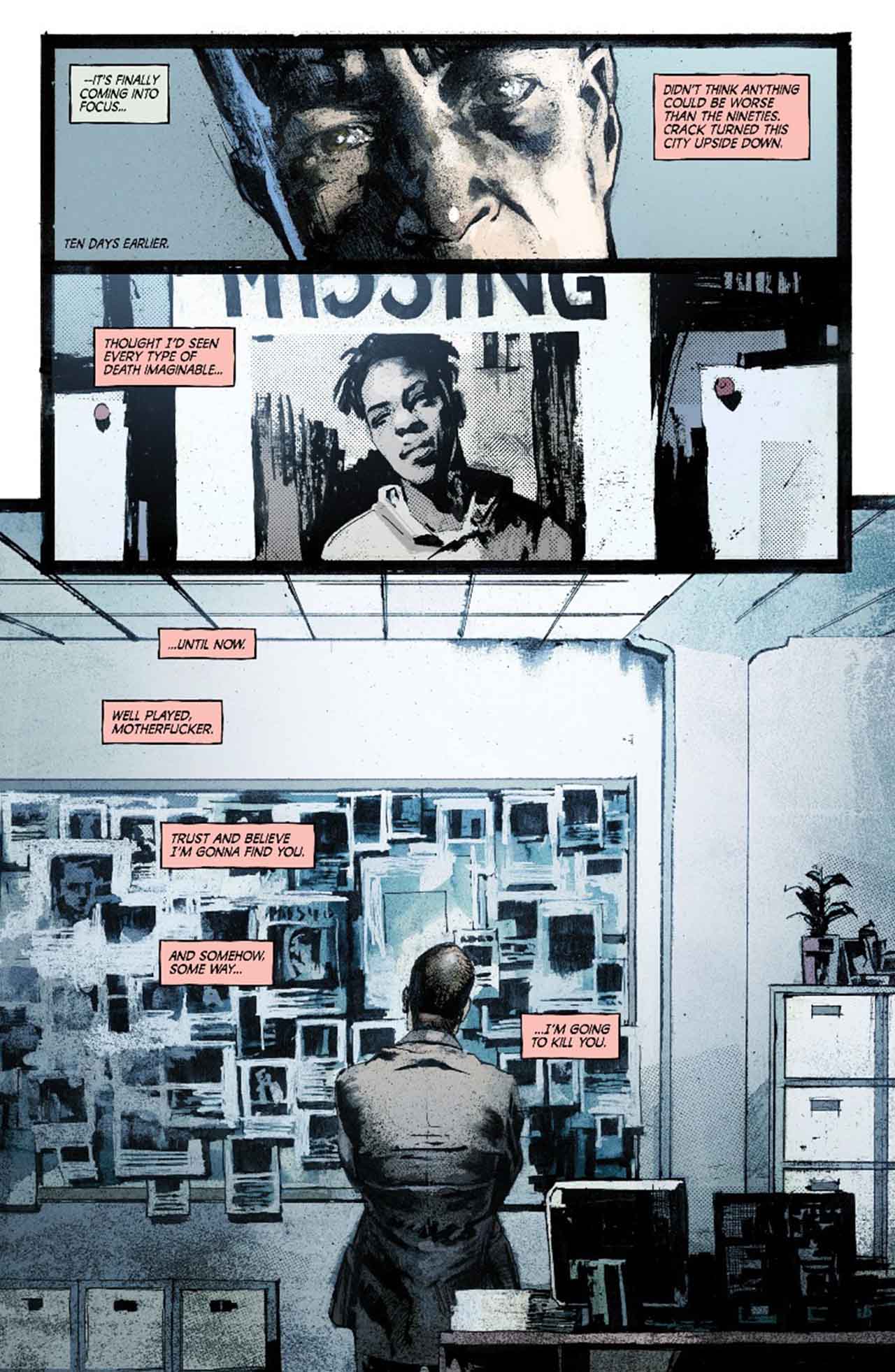 Philadelphia was once a city known as being a symbol of freedom, but that was "back in the day", and the city has since fallen prey to monsters like violence, poverty and corruption and behind these bloodthirsty monsters? Vampires. Killadelphia is a comic that shines in every aspect, from its layered story to the atmosphere it conjures in the reader's mind to its honestly breathtaking art. It's a comic that knows exactly what it wants to be and isn't scared of embracing the dark, cold and bloody parts, making it a Vampire story for the ages.
I love comics, and I read a lot of them. It's not often that you come across a team that has such effortless feeling synergy as Rodney Barnes and Jason Alexander seem to have. There is never once, not for a single moment, a disjoint between the story and the art, and that's not something you often encounter in the comic world. It's the reason Killadelphia might be one of my favourite comics of all time.
At its core, Killadelphia is a story about the monsters who are easy to identify, the ones who have fangs and burn up in the sun, but it's also about the ones who look just like us, talk like us and live inside of us. It's not often that you come across a Vampire story that has much depth beyond the obvious, but Killadelphia isn't trying to be obvious; instead, it's a supernatural murder mystery that showcases how easily systemic issues can be ignored until they are monsters so giant you need an army to fight them. Also, it's one of the most filthily beautiful comics my eyes have ever seen.
If my rambling has convinced you to give Killadelphia a try, and you really should, then remember to dead over to Critters and Comics or click here. Killadelphia is currently available in the following formats: Single Issues (18) or as three Trade Paperbacks. If you don't know what this means, but you'd like to, then you can read our explanation post here. You can also save 25% off orders over R300 or more by using the GLITCHOWEEN code at checkout.