Ten years ago to the day, Japanese video game developer From Software released the critically acclaimed dark fantasy action RPG, Dark Souls, which would go on to change the gaming landscape forever. Refining the formula already established in Demon's Souls while introducing a bevy of new mechanics that have been adopted and replicated by other titles, Dark Souls would spearhead an entirely new sub-genre of gaming. Today, Dark Souls officially celebrates its 10th anniversary.
Dark Souls' history is relatively straightforward in comparison to many other success stories in gaming. From Software first dabbled in the dark fantasy setting with Demon's Souls, showcasing their ability to tell epic but narratively mysterious tales featuring fantastical beasts, ambiguous NPCs and deceptively challenging gameplay. The last part has remained the foundation of all From Software games since, increasing their difficulty in newer titles like Bloodborne and Sekiro while still retaining their creative power for captivating and immersive stories, worlds and characters.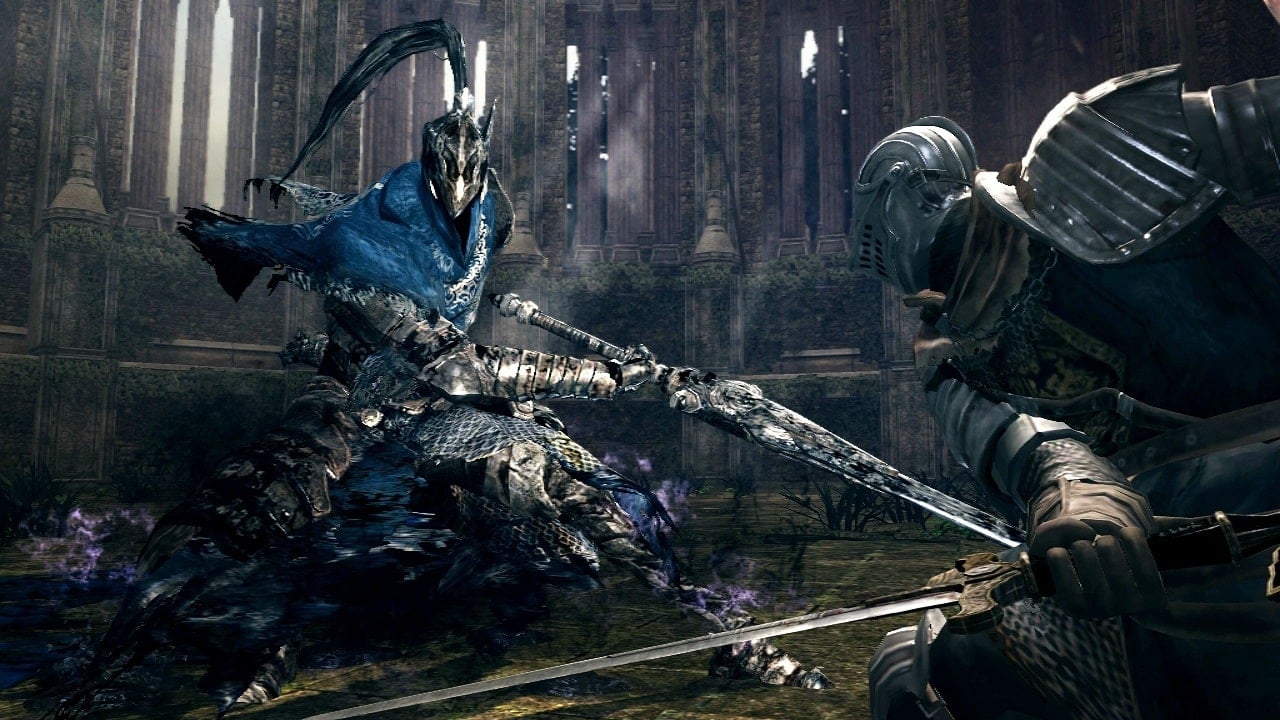 22 September 2011 officially saw the release of Dark Souls, a dark fantasy action RPG unlike any other. While many of its gameplay mechanics were shifted over from Demon's Souls, Dark Souls still managed to feel remarkably fresh and engrossing. Miyazaki said in a Q&A:
"I wanted to create a game where, ideally, the player's game-play would become a 'story in itself'. Hence, there is little difference in terms of approach to the concept of the story from Demon's Souls."
With a bigger budget and more resources to work with, From Software had the freedom to perfect their already established formula while introducing a whole list of new, defining mechanics to the gaming world. Regenerating stamina, limited bonfire checkpoints, crushing difficulty, inventive boss fights, and intentionally vague lore that kept popular YouTubers/storytellers like VaatiVidya busy to this day.
Dark Souls was well-received by fans, often cited as their favourite game of all time. It's success went on to spawn two sequels, Dark Souls II and Dark Souls III; two creative spiritual successors in Bloodborne and the upcoming Elden Ring; and a Tenchu-styled action title Sekiro: Shadows Die Twice that heavily borrowed elements from From Software's trademark style. Demon's Souls may have been the first, but it was really Dark Souls that put the Japanese studio on the map, leaving behind a legacy that has been the source of inspiration for a number of games like the Nioh series, The Surge, Lords of the Fallen, Mortal Shell, and numerous others.
Dark Souls is not only remembered for its staple difficulty, but inspired world design, creative boss encounters, a plot that simply begged to be dissected and explored further, and a blueprint for a new style of game that bounced off the success of this defining RPG.