It has been a while since I have reviewed a Logitech gaming headset. At one stage, I thought the brand even left SA due to its silence from a media perspective. However, it seems that is not the case. Logitech reached out to me and asked if I wanted to review the G Pro Gaming Headset. I am always down for a headset review. Especially when its a professional gaming one that can pass for music and gaming. The Logitech G Pro Gaming Headset is a no-nonsense headset. There's no rubbish RGB here inflating the price as high as the bright rings on your ears can go. Instead, you get a sleek black and steel headset with a lot of personality and style.
Logitech G PRO Gaming Headset Tech Specs
Driver: Hybrid Mesh Pro-G 50 mm
Frequency response: 20 Hz – 20 kHz
Compatibility: PC and Console
Microphone: Detachable line mic
Materials: Aluminum, Steel, Rubber
Weight: 320 grams
Inside the box, you get a range of cables that makes the headset compatible with your PC and consoles. You can either make use of the USB external sound card or simply plug the auxiliary cable into the headset and your PC or controller to make use of the device. However, if you want to get the most out of the device on PC, you would want to use the USB in combination with the braided cable. This cable includes an inline media controller so you can mute and control your volume while using the headset. The microphone is also detachable which makes it great for when you are not using the headset in a chat party.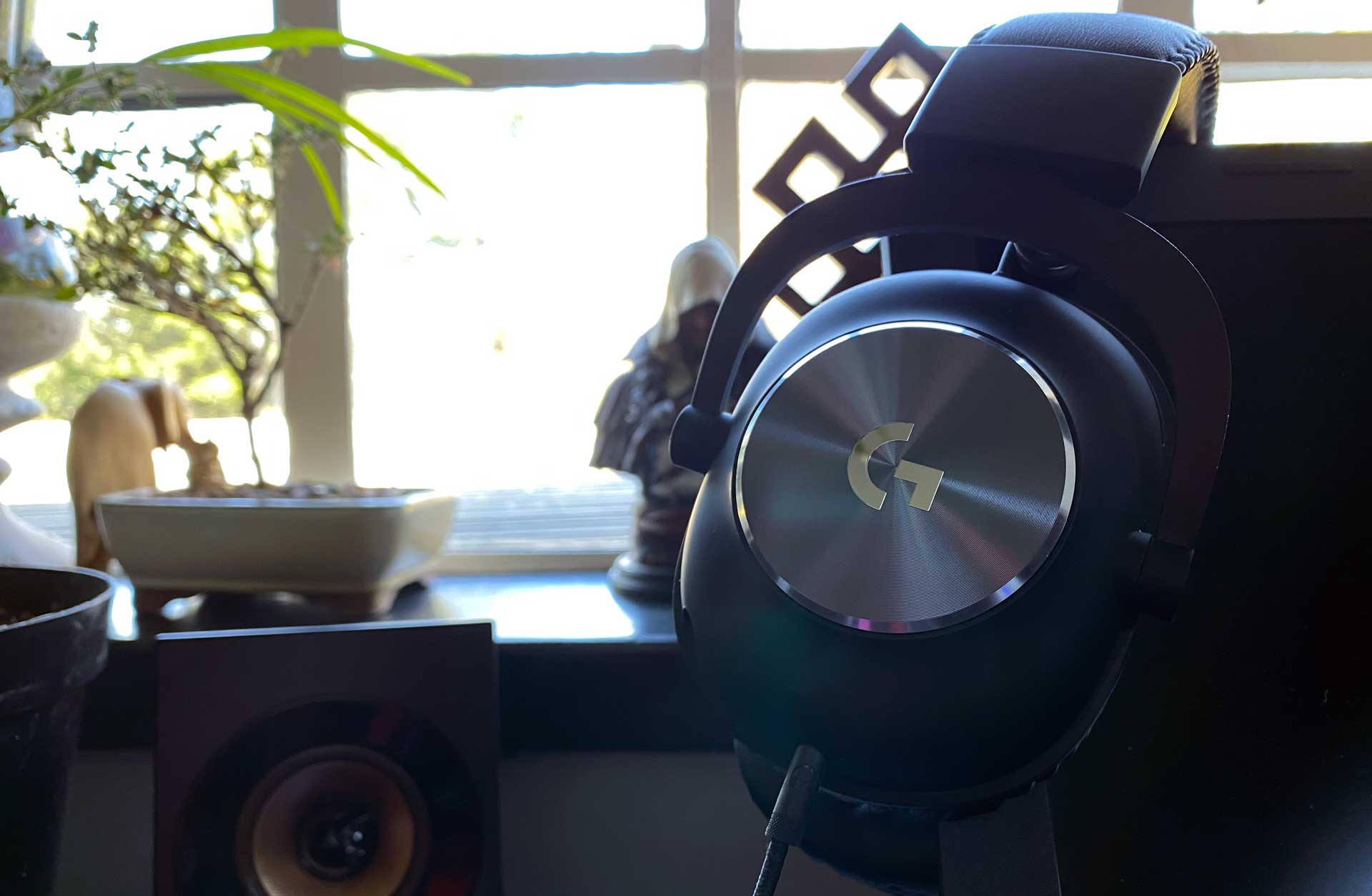 Logitech G PRO Gaming Headset Design
As mentioned before, the Logitech G PRO headset packs a great design without any unnecessary flair. I love a Razer headset but sometimes you just want a headset that does sound and performance well instead of lighting up your entire room at the same time. I will always prefer a sleek minimalistic headset over a bright and funky one anyway and that is probably why I enjoyed this Logitech one so much more.
The headset boasts an all-black design with two brushed-steel circles on each earcup. The overall build quality is fantastic with a leatherette coating around the head support and the earcups being soft and made of high-quality padding. Underneath it all is a sturdy frame that supports the attachments and earcups. The frame is metal and coated in a fingerprint-free black paint. Wires come out of both earcups and stretch inwards towards the head support.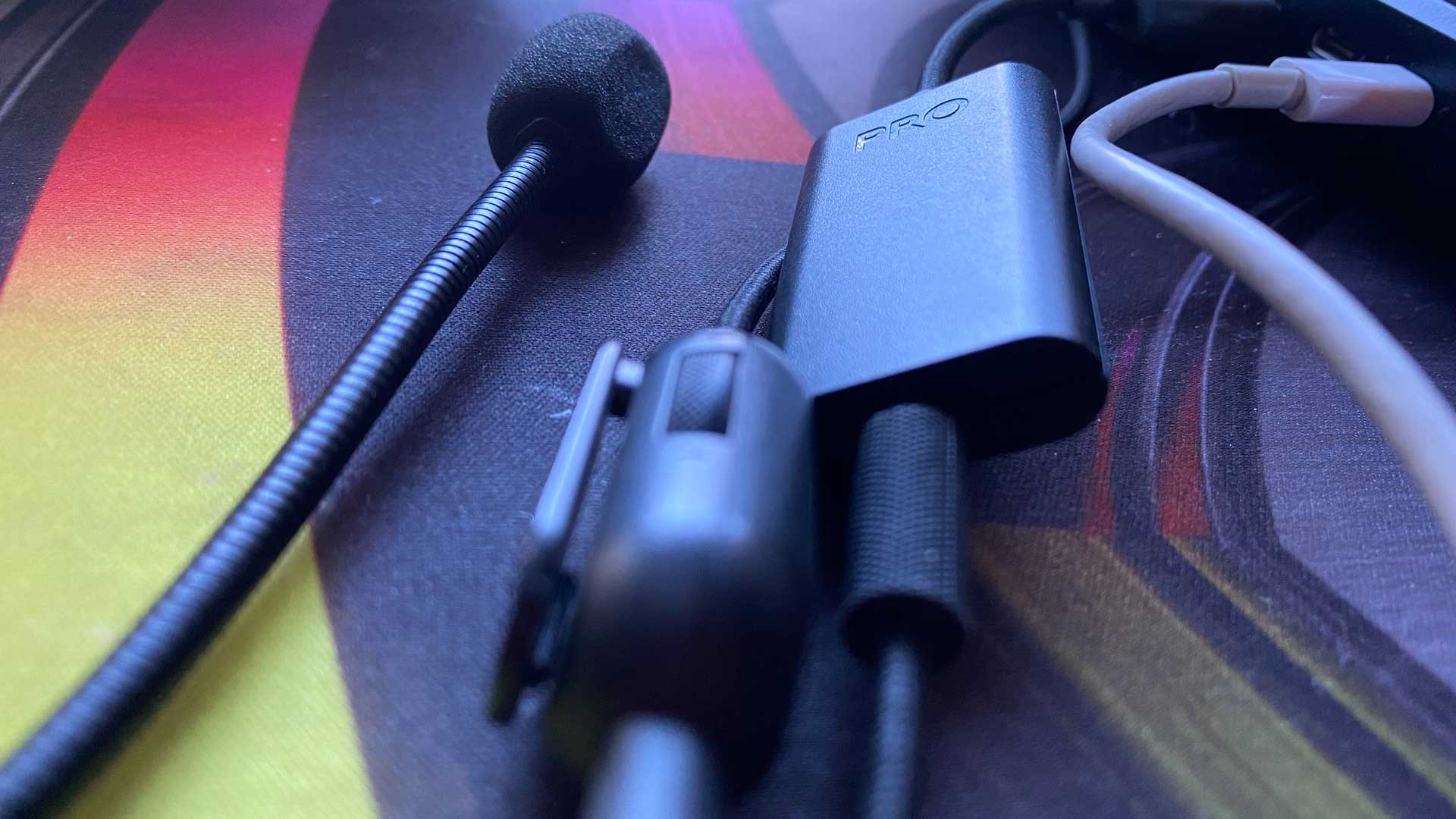 In terms of comfort, the Logitech G PRO headset is very comfortable. Besides the fact that one cannot swivel the earcups when wearing the headset around your neck, there was no issue I had with the comfort levels on the device. The memory-foam padding on both the earcups and headband remained comfortable for long hours of gaming. They never got too warm either. Considering the headset is made from metal, it only weighs 320 grams which is great for comfort. This also helps with wearing glasses as the headset never weighs down on your head making it a comfortable fit throughout long gaming sessions.
Software and Performance
The Logitech G HUB software controls the heart of the headset experience. While using it on a console or mobile device will deliver some great sound, the best way to use this headset is on a PC after customizing the presets. The app is easy to install and lets you customize a load of different aspects of the headset. Best of all is the ability to select sound presets depending on the game you are playing and save them to the onboard memory. You can also search for user-created sound presets that people have created all around the world. There's also some Esports player default presets to choose from but I could not care less about those, in my opinion.
The Logitech G Hub also scans for any installed games you may have on your PC and offers sounds presets for them too. Overall, it is a very easy-to-use software that adds some great benefits to the headset.
As for the experience, the Logitech G Pro headset delivers some fantastic sound. All the sound presets I tweaked had a substantial impact on the drivers and the output quality of the experience. You can't go wrong here.  While installing software to tweak sound settings is not my most ideal way of going about things, it had to be done in order to get the most out of the headset. A simple feature like increasing the sound that was coming from behind me in a video game made a huge difference when playing any competitive games. Not to mention the drivers manage to kick some loud sounds into your ears when playing anything with bangs and gunfire.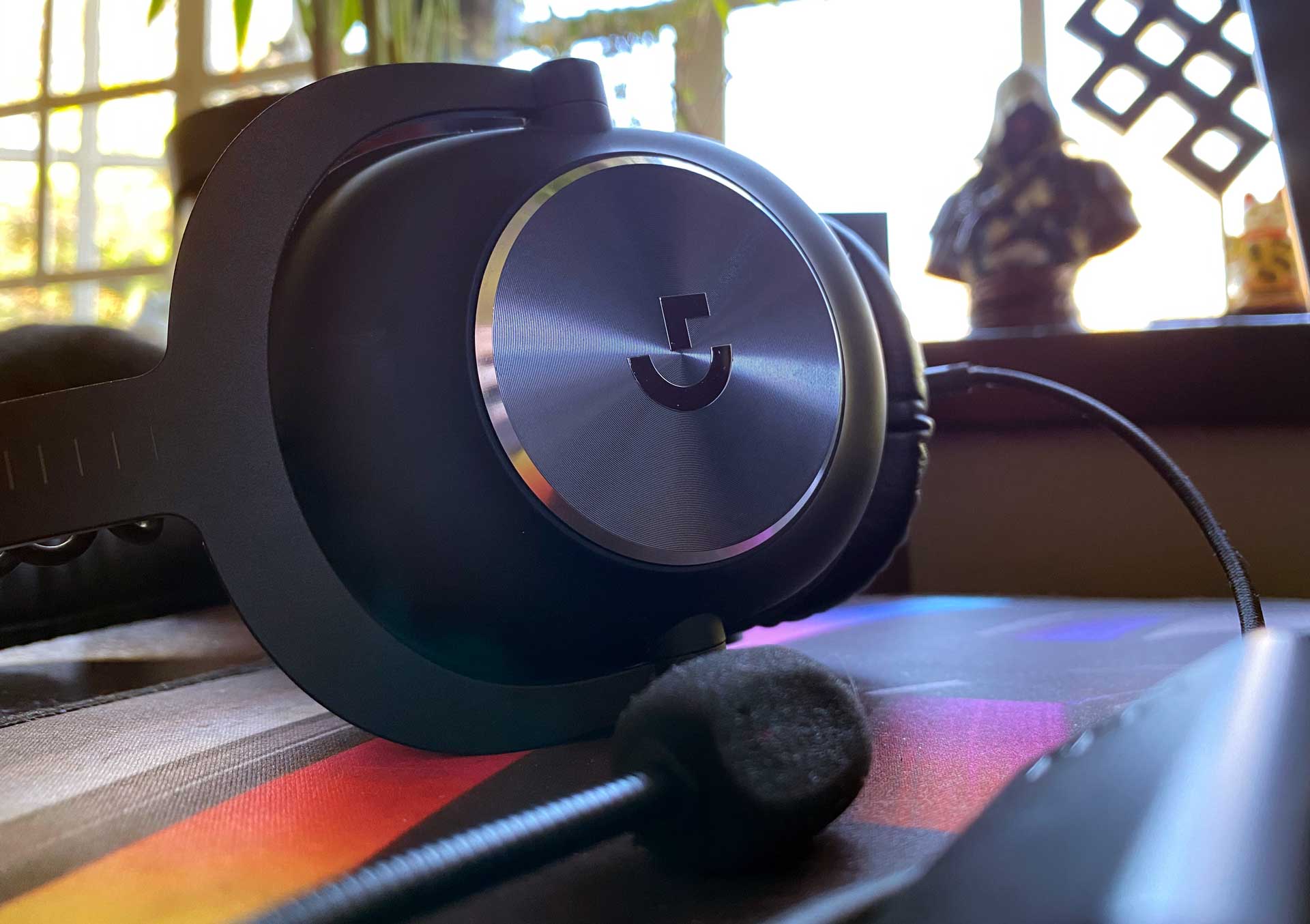 As for the microphone. Well, it was pretty basic. The newer Logitech G Pro "X" models include a fancy new Blue VO!CE feature that lets you control the actual microphone balance. However, this model does not. This means the mic is pretty box-standard when it comes to quality. You can enable noise cancellation in the app, but it felt like it made no difference from the feedback I received from friends in my chat party.
Verdict
The Logitech G Pro gaming headset is pricey. It will set you back R2,199 which is a lot of dough to ask for a gaming headset. However, it is one of the best-built headsets I have used in a while adding years of possible use to its belt. The cable choice also allows you to use the headset anywhere and on any device making it a great all-around gaming headset for PC, console and beyond.