You know when you're watching gameplay for an upcoming game and you get that warm tingly feeling inside that kinda says to you "this is going to be good"? Be it the high production values of the game, the soundtrack or perhaps it is just one of those games that you vibe with. For me, watching the latest Mario + Rabbids Sparks of Hope gameplay gave me all the feels. It seems that Ubisoft and Nintendo have worked out the kinks and aim to deliver quite a spectacular adventure this year with new characters, a larger more open world and a charming story.
Mario + Rabbids Sparks of Hope is the combination of the Super Mario series and Ubisoft's ridiculous Rabbids. However, the game doesn't just see some of the crazed Rabbids enter the Super Mario realm. Instead, it takes the two worlds, puts them in the blender and mixes it all up. This way you have a Mario Rabbid, Rabbid Mario, Bowser, Roselina, Peach, Goombas, Rabbid Goombas and everything in-between.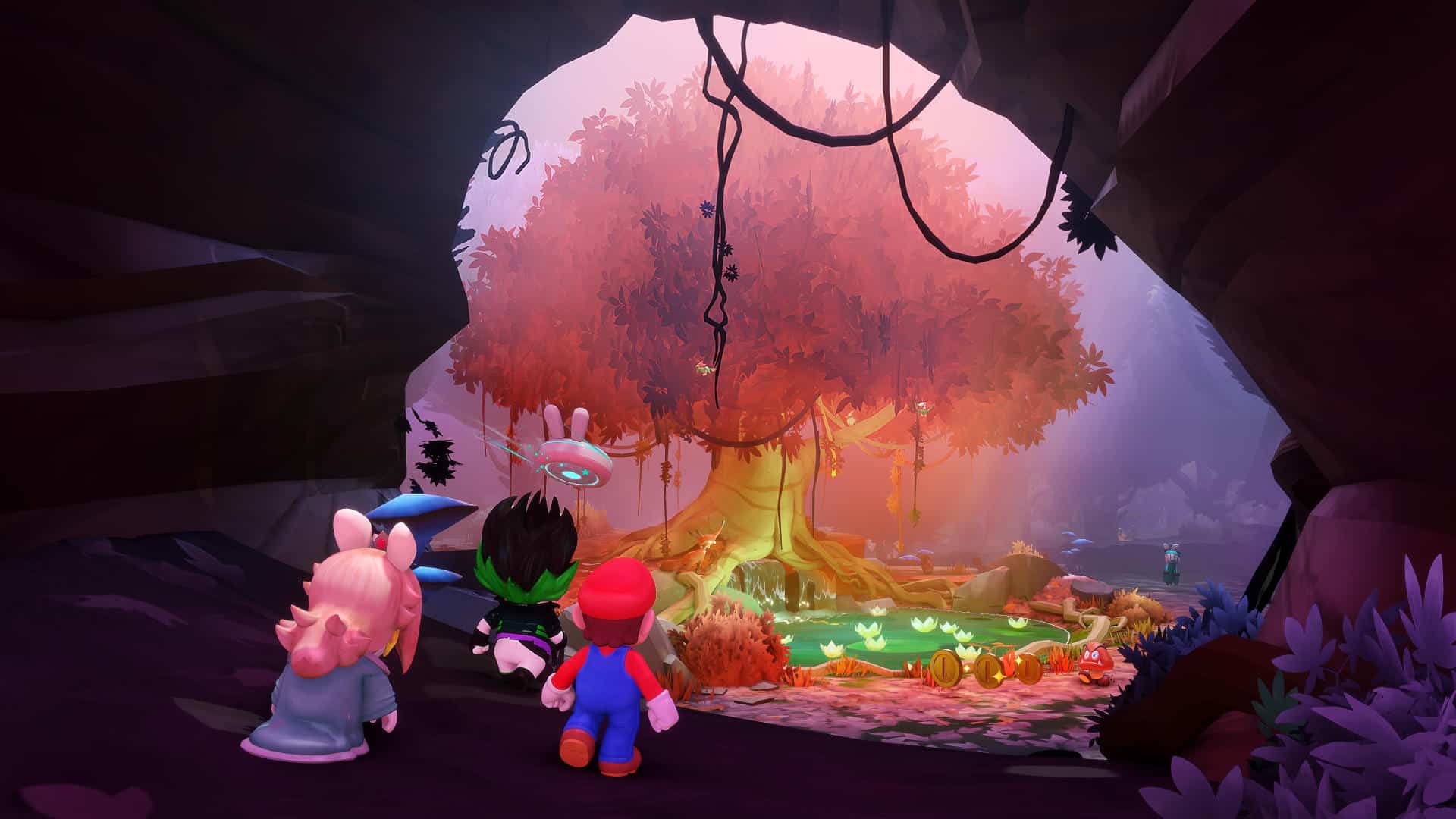 The combination of the two is a sight to behold and Mario + Rabbids Sparks of Hope seems to have grown upon everything that made the original so great in the first place. As Mario and his posse explore the galaxy and visit wonderful worlds, these lands are bigger than its predecessor and instead of exploring each location on a linear path, players are now let loose to walk wherever they want, take on side quests, find secrets or simply take in the sights.
This new freedom seems to open up new doors for Ubisoft to tell new stories with new imaginative characters. This is especially great given how pedantic the Rabbids are and adding personality to their already-criminally-insane-personality might result in some of the best writing we'll see this year. I have only seen a handful of these awesome-looking Rabbids, namely Capt Orion, Augie and some other redneck hunting Rabbid and I can already tell they are going to give us life.
Not to mention that these worlds seem to be layered in the secret sauce that makes the Mario 3D games so great too. Things like the Power Button that when pressed spawns blue coins that you have to run around and collect, for example. I am sure these levels aren't going to hold back on the puzzles and charm.
Mario + Rabbids Sparks of Hope has also expanded on the combat too. Firstly, we have new characters to control on the battlefield including Roselina and Bowser. Each new fighter comes with its own play style which ties into the game's new gridless combat. In the original Mario + Rabbids, players had to move across a grid to perform actions and take cover. Mario + Rabbids Sparks of Hope now gives you the freedom to run about in a fight and pull off your moves without worrying about blocks to count and the distance between opponents. Each character also comes equipped with a Spark that, by the look of things, enhances the abilities and skills they can perform in combat.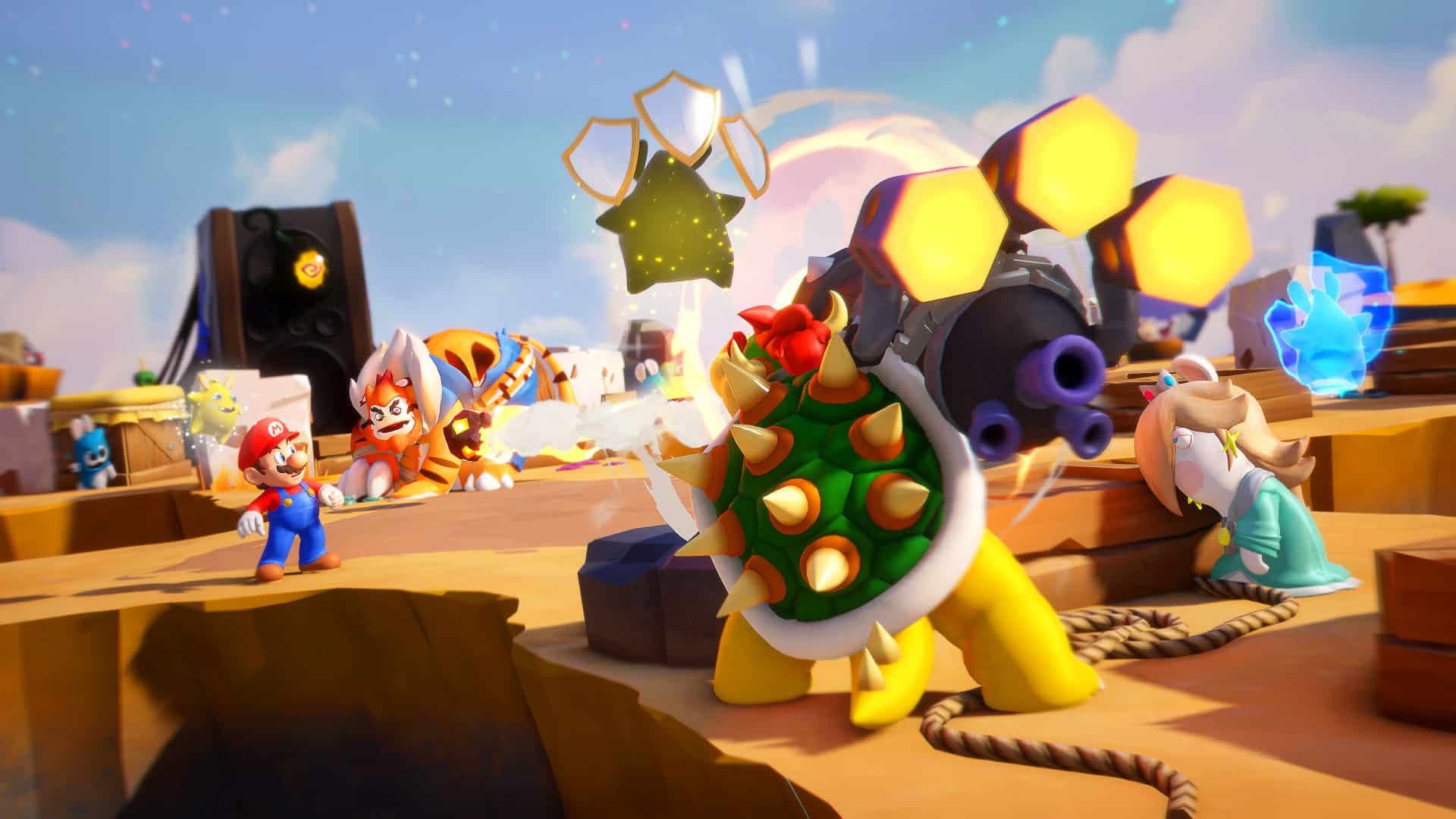 As for the story, we don't know much about Mario + Rabbids Sparks of Hope at the moment. We know that it is set after the events of Kingdom Battle, obvious as Mario already knows the Rabbid Luigi and flying around in his ship. However, there seems to be more happening this time around. A strange evil known as Cursa has invaded the galaxy and is infecting worlds. Bowser is so worried about this threat that he even wants to help this time (shocker).
Ubisoft has also teamed up with some legendary composers to work on the music for Mario + Rabbids Sparks of Hope. The game's music is being produced by Yoko Shimomura and the multi-awarded composer Gareth Coker. Acclaimed British video game composer Grant Kirkhope also returns to the franchise, after masterfully scoring Mario + Rabbids Kingdom Battle.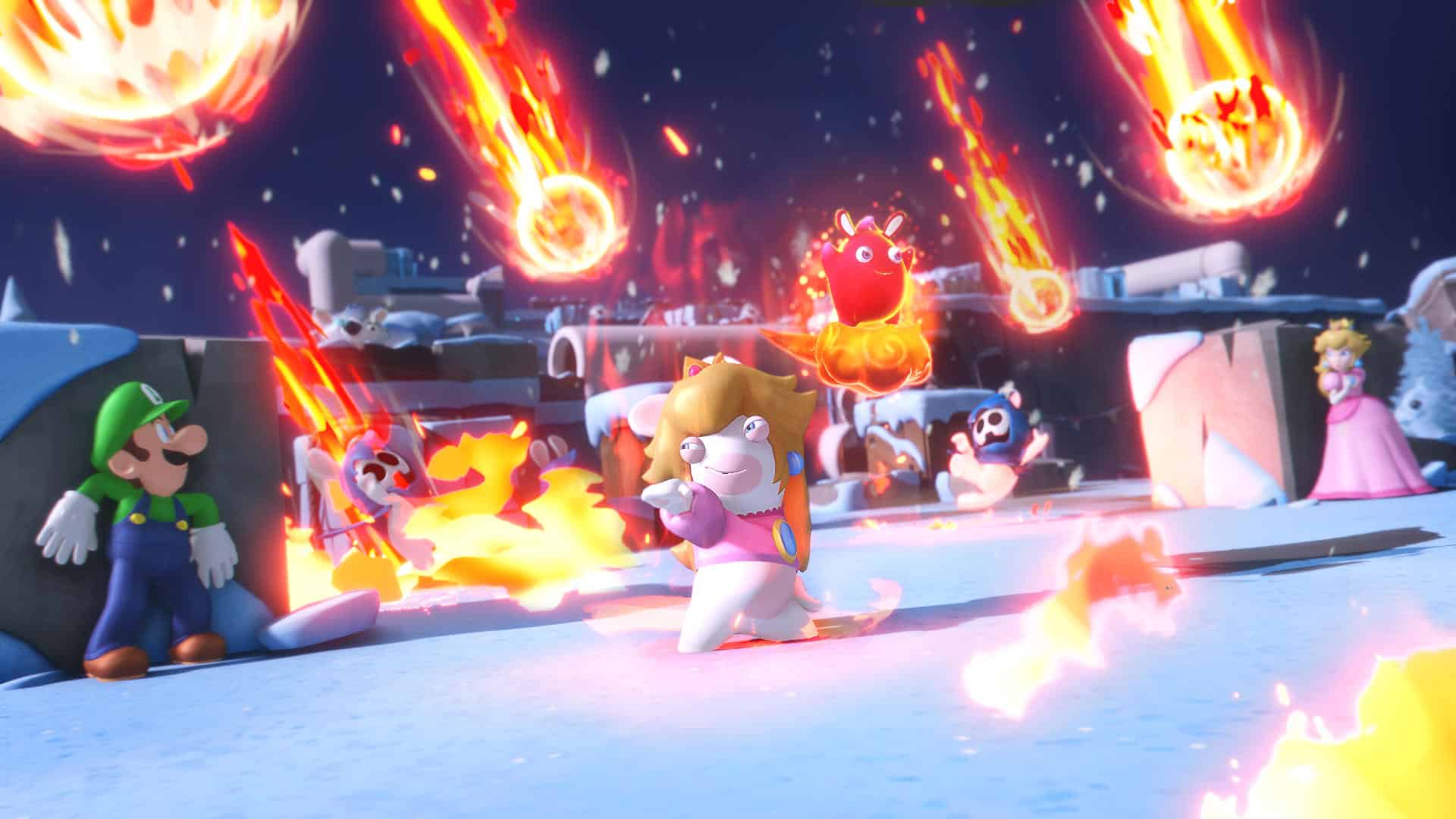 We don't have long to wait to play Mario + Rabbids Sparks of Hope. While I wish it was here today so I could play it during stage 6 loadshedding, it will release on 20 October for Nintendo Switch (we'll probably still be loadshedding then too). Catch up on the latest deep dive into the game below. You can visit the official site here to find out more about the game and pre-order.