Marvel's Spider-Man 2 is officially out today and the Collector's Edition isn't the only way you can claim a large statue of Venom. Hot Toys recently announced its own Venom figure for the game and by chance, it adds a few more inches onto the already massive 19-inches offered by PlayStation. Hot Toys collectors have the opportunity to get their hands on almost 21-inches of the symbiote.
Hot Toys' new Venom figure for Marvel's Spider-Man 2 stands at an impressive 20.8″ and joins the company's 1/6 Scale Collectible figure line. It's based on the appearance of Venom from the game and features a hand-painted design.
The Hot Toys Venom figure will come with a bunch of additional accessories that changes the look of the villain, including two headsculpts and a variety of swappable hands, claws, tendrils and even three different tongues so you can make your Venom look as menacing and disturbing as you want.
Now comes the not-so-great news. The figure is currently available to pre-order on Sideshow but it will set you back $455 or R8,947 (good luck to South Africans who may also have to contend with import costs). There are some payment options available but don't expect to get your hands on the figure until sometime between July and December 2024 as that's when it's expected to ship.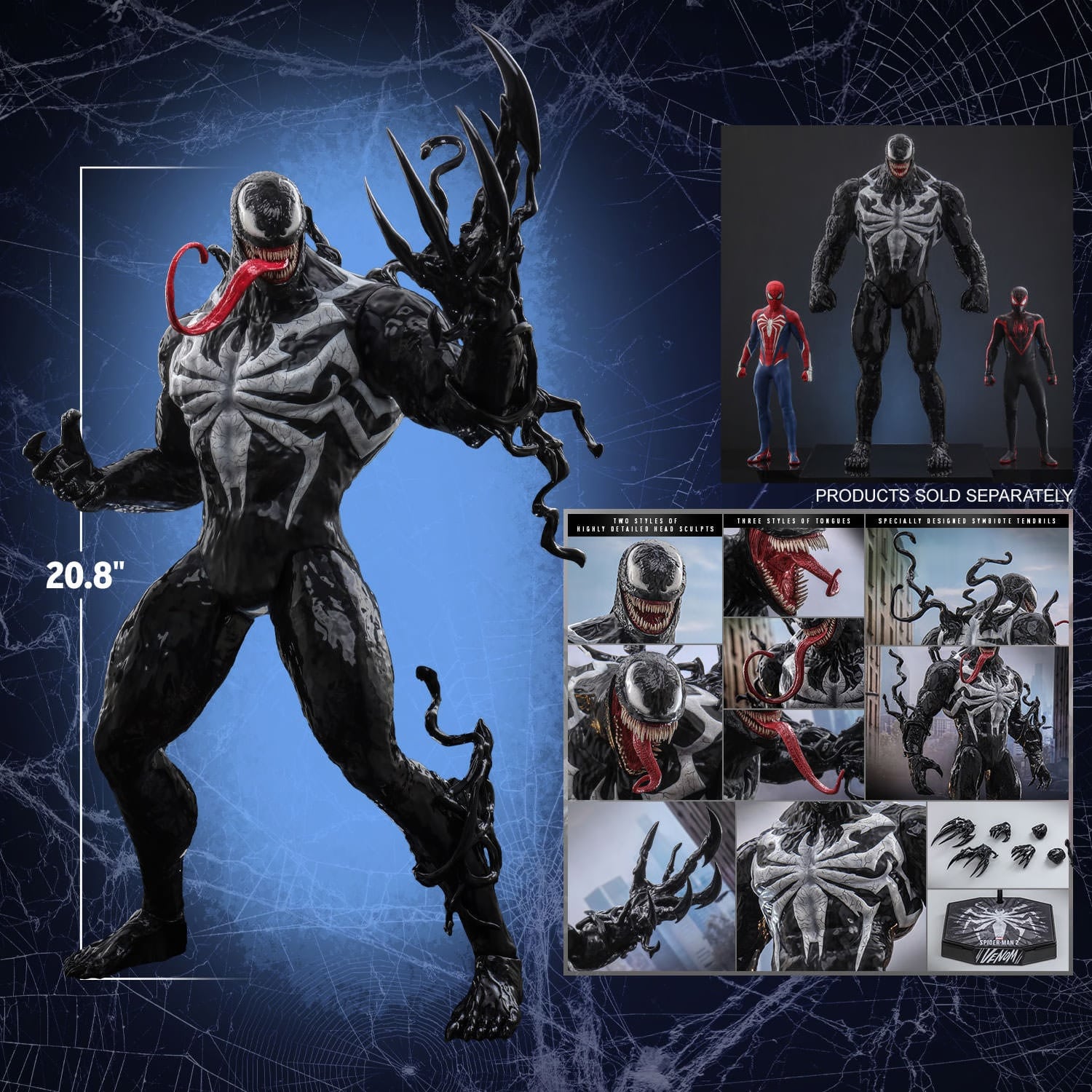 Sideshow describes the figure:
"To celebrate the official debut of Marvel's Spider-Man 2, Hot Toys is bringing the monstrous Venom from Marvel's New York to life as the latest sixth scale collectible figure! Measures 53cm tall, the one-sixth-scaled Venom collectible figure is faithfully crafted based on his intimidating appearance in the videogame. Features a newly developed head sculpt with mouth-opened and another head sculpt with a wicked grin accompanied by swirled eyes, fanged teeth, and detailed musculature. To further enhance his gruesome expressions, three styles of tongues are included, adding depth to his menacing countenance."
Marvel's Spider-Man 2 is now available for PS5. Make sure you read our full review.