Microsoft is releasing a new Earth Day-inspired Xbox Wireless Controller made from recycled materials called the Remix Special Edition. While some of the internals of the controller isn't as "green" as other parts, the overall design of the device is environmentally friendly as possible. Microsoft is even bundling the controller with a rechargeable battery pack so gamers don't ruin the environment even more with disposable AA batteries.
The company says this new controller is made up of old gamepads, automobile headlight covers, reclaimed CDs and other recycled materials. As a result, every controller has a slightly different look to it.  Microsoft claims that the combination of recycled components is all ground together and produced naturally. As a result, the plastic shells all have "custom, earth tone colours and subtle variations across each unit".
Gamers can expect each controller to look slightly different from the next due to how these recycled materials combine together to form the mould. Microsoft has also added a "topographic texture pattern" to the handles, bumpers and side grip areas. The company claims it is a "nod to the Earth's dynamic landscape". The green colour chase on the D-pad and front case were inspired by lichen.
"We drew inspiration from natural landscapes and the physical world around us when designing the Remix Special Edition controller. The various earth-tone colors create a patchwork effect , featuring bright pops of color that create a vibrant yet serene vibe. The bright green Xbox button, D-pad, and front case color are inspired by lichen found in the Pacific Northwest Forest. The bumpers, triggers, and side grip areas feature a topographic texture pattern, a nod to the earth's dynamic landscape, while maintaining the tactility that our customers like."
Microsoft says the new Remix Special Edition Xbox Controller will cost the same as a standard controller and a rechargeable battery pack bundle. So if you had to buy the two items together, you'll pay the same amount. In the United States, this equals to $85. In South Africa, if we get the controller in the first place, it will set you back R1,999.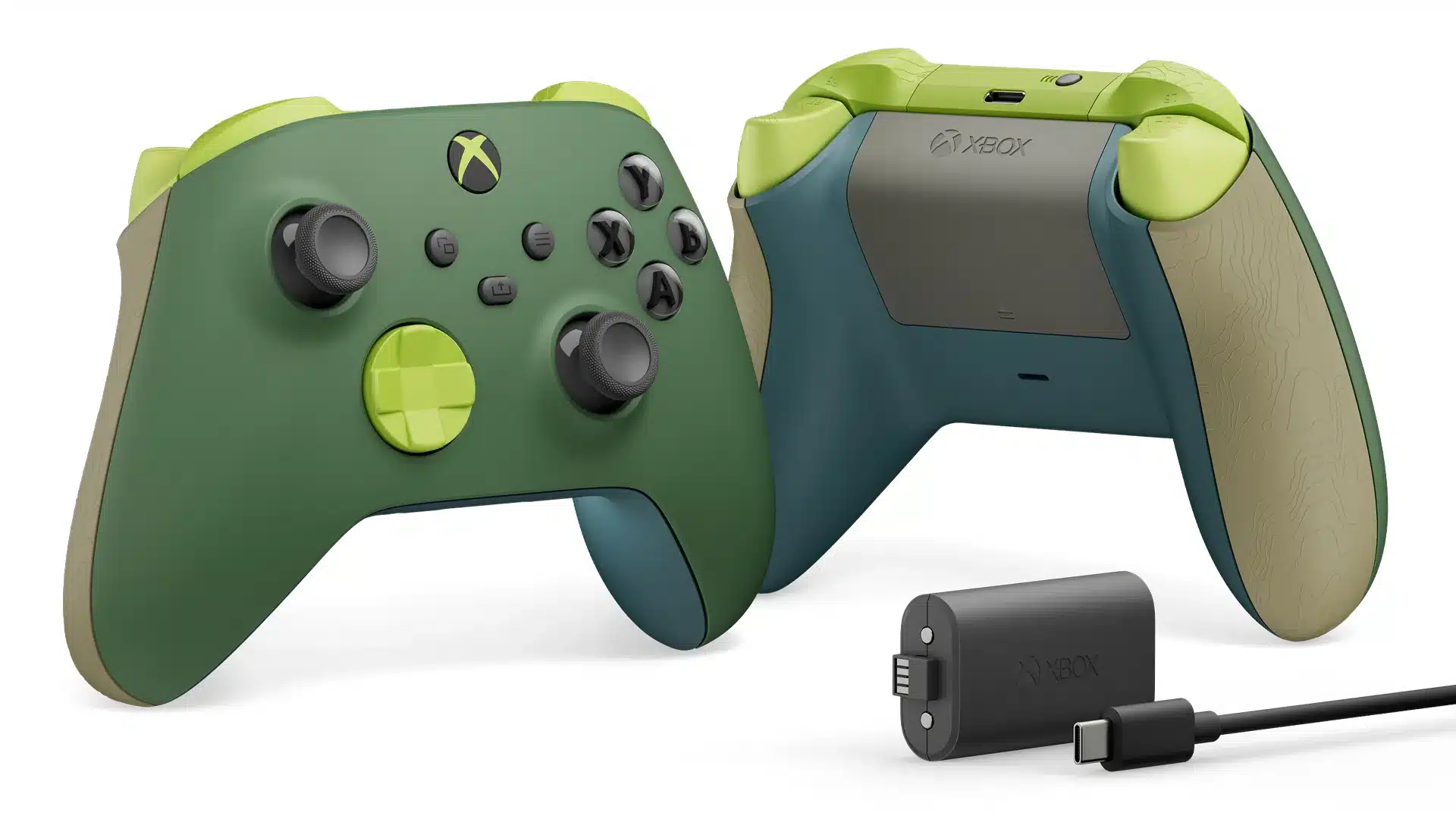 The controller is set to launch on 18 April, four days before Earth Day. You can pre-order the controller in certain regions today. Read more about the controller on the official blog post here.