When we put together our list of comics you should read before watching Marvel's Moon Knight on Disney+, we had no idea Marvel would be giving us free Moon Knight comics, carefully hidden in each episode.
If you've read our coverage of all the easter eggs hidden throughout the Moon Knight series, you would have seen us talk about the scannable QR codes. If not, there will be a QR code discreetly placed and hidden for viewers to find in each episode of Moon Knight. When a QR code is found, it can then be scanned using any mobile device that will link users to Marvel's website, where you can then have access to a new digital Moon Knight comic to read, completely free of charge.
This offer is made available to comic book lovers worldwide. It is offered in collaboration with "Marvel Unlimited", Marvel's very own comic book subscription service. However, the comics found through scanning the QR codes don't require you to signup for the service to be able to read or enjoy. Thanks to confirmation on the official Marvel website, we know that a new QR code will be available to scan each week in the Moon Knight episodes. As such, a new comic book will be made available to read for free on the site.
We'll be making sure to update this list each week as a new QR code gets revealed. If you want to make sure you don't miss out on getting to read some of the most icon classic Moon Knight comics entirely for free, then make sure you bookmark this post and check back weekly.
Moon Knight – Free Comic Books
Episode One – The Goldfish Problem
If you scan the QR code that is visible at the start of Moon Knight episode one with a mobile device, you will be taken to Marvel's official website, where you can read a free digital copy of Werewolf By Night #32.
Written by Doug Moench and with art by Don Perlin, Werewolf By Night #32 is an absolute classic and is known for being the comic where Moon Knight first made his debut. The code can be tricky to scan, so you can click the link here if you're having a hard time.
---
Episode Two – Summon the Suit
During episode two, you can scan the QR code that you can briefly see on locker 43. This QR code will take you to the Marvel site, where you will be able to read another Moon Knight comic for free. Once again, the code can be tricky to scan, so you can click the link here if you're having difficulty.
Written by Doug Moench and with art by Don Perlin, this week, the comic available is Werewolf By Night #33. The direct follow from last week's comic and the continuation of the Moon Knights comic debut.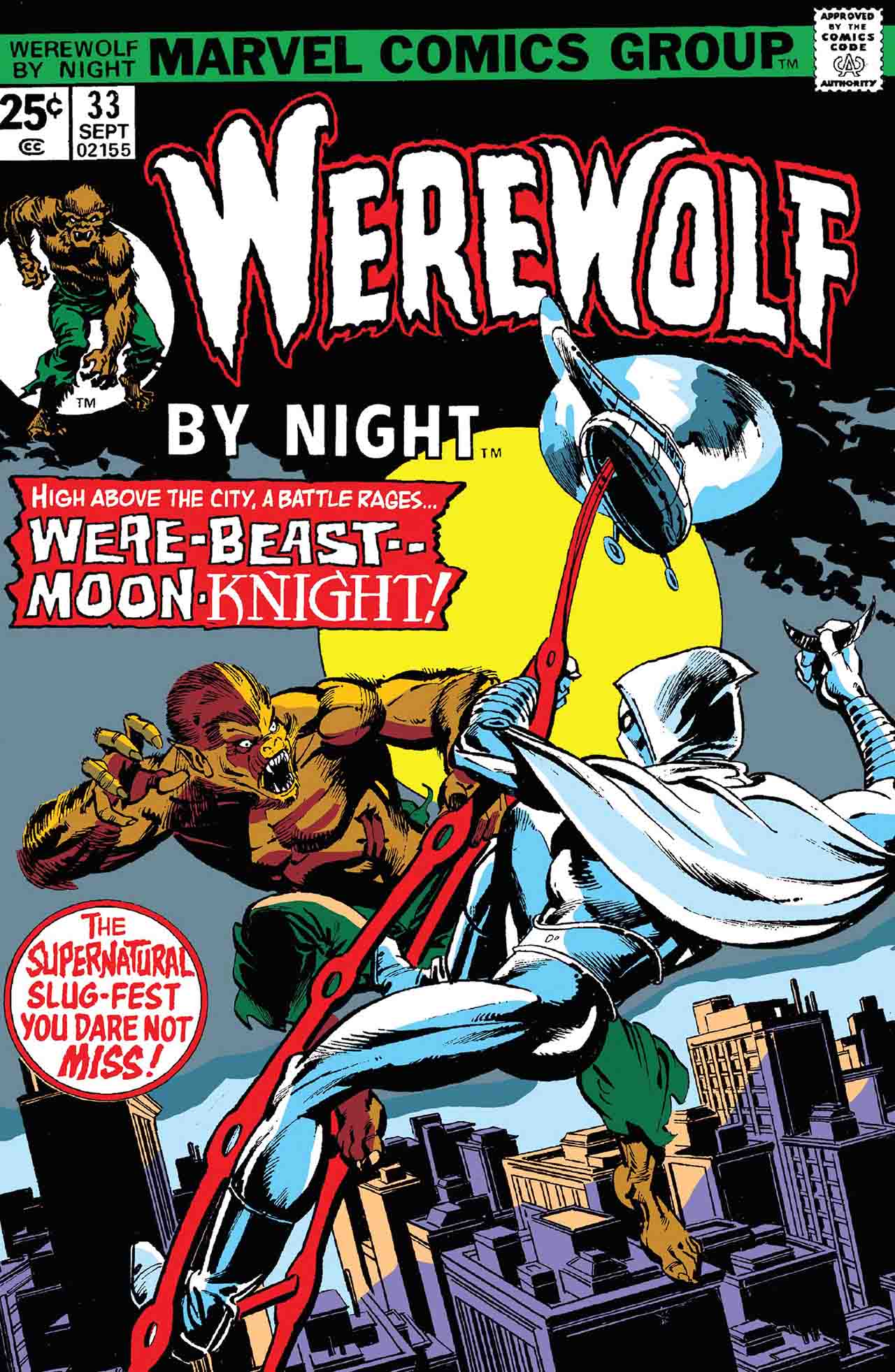 ---
Episode Three – The Friendly Type
While episode three of Moon Knight might have been the most exciting yet, one thing that was sorely missed was the inclusion of a scannable QR code. However, just because there wasn't a code to scan doesn't mean there wasn't a free comic to read. The comic in question can be found by clicking on the link here.
This week the comic supplied is Moon Knight #3, which very fittingly is the comic where the Midnight Man (introduced to viewers during the episode as Anton Mogart) makes his first appearance.
---
Episode Four- The Tomb
With each passing episode of Moon Knight, the story gets crazier and weirder. Episode four was no different, and fans of the Moon Knight comics will be delighted with its heavy comic book inspiration this episode. Much like the previous episode, episode four of Moon Knight didn't have a scannable QR code. However, there was still a free comic for this week's episode that can be found here.
This week's comic is Universe X #6, a short comic run from 2000 that was the main inspiration for the Moon Knight costume design in the show.
---
Episode Five – Asylum
Somehow, episode five of Moon Knight ended up being the most confusing yet thrilling episode of the series. This is saying something considering episode four ended off with introducing a hippo god. Episode five starts where the previous episode left off and was filled to the brim with hidden easter eggs to discover and a scannable QR code once again.
Exactly 12 minutes into episode five, a QR code can be seen on the wall beside a doorway, which, if scanned, takes you to a free Moon Knight comic. The code can always be tricky to scan, but you will find the free comic if you click here.
This week's comic is from the 1980s and is the premiere issue of Moon Knight. While this wasn't the first introduction of Khonshu, as that happened in Werewolf by Night #32 (given away during the first episode), it is the first time Moon Knight got his own comic run and got to establish his story beyond a cameo in another series.
---
Episode Six – Gods and Monsters
And just like that, the final episode of Moon Knight has passed. Overall, Moon Knight has been one of the most adventurous Marvel TV Shows yet, and we can only hope to see more of Moon Knight in shows to come. If you watched through all of episode 6 and didn't spot the QR code, don't stress, we've got you covered.
During the post-credits scene, a poster can be seen on the wall of the mental hospital with the final scannable QR code. As is the case with all of the QR codes so far, this one can be tricky to scanned, but you can find the link to the free comic if you click here.
This final free comic is from 2019 and is Moon Knight #1 Acts of Evil, and it might just be a hint at what's to come for the screen version of Moon Knight. The comic revolves around Moon Knight, who must stop Kang the Conqueror before he can take out Khonshu. This blatant reference to Kang the Conqueror and the multiple easter eggs pointing to him throughout the season makes us think our screens haven't seen the last of Moon Knight yet.
---
Moon Knight is available to stream on Disney+.