The Mortal Kombat 1 pre-order beta recently took place over the weekend, inviting players to try out a handful of characters, stages and modes before its big launch next month. After spending a good chunk of time digging into the little content it had to offer, we can safely say that developer NetherRealm Studios is playing this one pretty safe – but that's not a bad thing. In fact, Mortal Kombat 1 feels less like a step forward for the franchise but more of an iterative reboot that builds upon its strong foundations.
The pre-order beta for Mortal Kombat 1 contained a few modes to try out, namely an online 1v1 multiplayer mode and a single-player tower mode with various difficulty settings. These impressions are mainly based on the tower mode. Playable characters included Fire God Liu Kang, Sonya Blade, Kitana, Johnny Cage, Sub-Zero and Li Mei along with Kameo fighters Jax, Sonya, Frost and Kano.
The biggest addition to Mortal Kombat 1 is the Kameo fighters. These essentially act as assists during battle, capable of being summoned with the push of a button to break a combo, punish or participate in fatal blows. While the list of available Kameo fighters was short, it did give us ample opportunity to mix and match duos to find out which pairing worked the best. For example, Sonya Blade's acrobatics are a good match with Johnny Cage while Frost's ice-based abilities paired well with Sub-Zero. It will be exciting to experiment with other combinations once the full roster is available.
For now, these few Kameos prove that the addition was worth it and certainly adds its own unique touch to the latest entry, changing the gameplay slightly in either combatant's favour if they know when and how to properly manage and time their Kameo's tag-ins. It's not a revelation in fighting games, though – the call-in assist has been around in other fighters like Marvel vs. Capcom but it works pretty well for Mortal Kombat 1. It should provide some crowd-pleasing moments during big tournaments too.
Mechanically, Mortal Kombat 1 builds upon the gameplay already established in Mortal Kombat X and Mortal Kombat 11. You'll immediately notice that the controls feel a lot snappier and responsive which was a problem players faced when dealing with the last entry's clunky execution at times. Performing combos feels smooth and rewarding, especially once you figure out how to string your Kameos into the mix.
The Mortal Kombat franchise has always been known to have gratuitous amounts of violence and Mortal Kombat 1 once again delivers on some sadistically creative finishers. Sadly this was one of the weaker aspects of the beta. Perhaps it was simply a matter of the beta's available characters having underwhelming fatalities but none really stood out or felt like they outdid Mortal Kombat 11. NetherRealm Studios escalated the levels of violence in each new entry but this time, it feels like a side step instead of a level up.
Johnny Cage's fatality is hilarious and fitting of his social media-obsessed celebrity status (and it really says something about our threshold for seeing violence online), while Kenshi creatively turns his katana into an organ blender. Liu Kang's fatality was already shown in the reveal trailer while Kitana literally makes mince meat of her opponent. It's all very shocking and par for the course for a new Mortal Kombat game, though it failed to really impress as much as the last two entries.
That said, we only had a few characters in the beta to try out and based on the trailers, it certainly looks like more grizzly fatalies are in store for us in the full game so we'll reserve judgement.
Mortal Kombat 1 doesn't take any daring risks in the gameplay department and sticks close to the formula of Mortal Kombat 11. Needless to say, if you didn't like the last game, you might have a tough time digesting this one too. However, playing it safe and familiar is perfectly fine in this case. The gameplay has been ever-so-slightly tightened up to make it a bit more accessible to newcomers while the presentation is vibrant, colourful and a lot less grim and apocalyptic, which is a nice change of pace.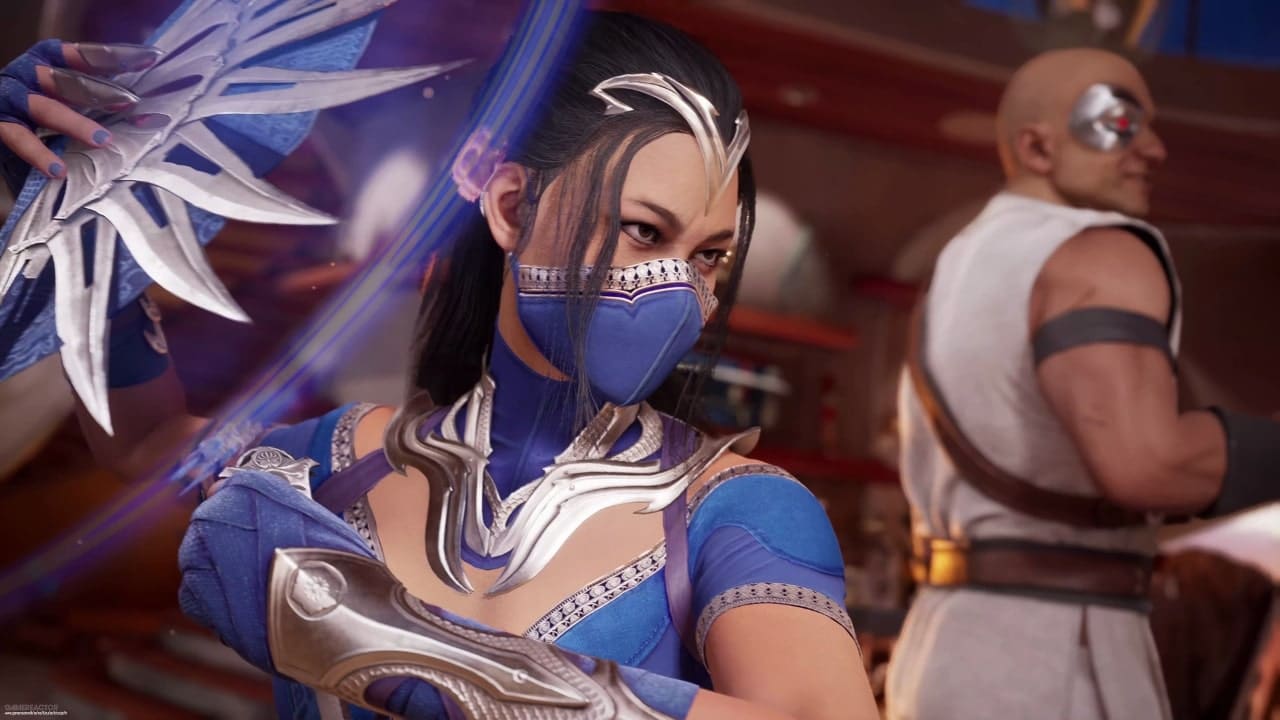 Hopefully Mortal Kombat 1 delivers enough legacy content to satisfy fans and convince new players that this reboot is the perfect entry point into the series. From our experience so far, it's a back-to-basics approach that's succeeding with great gameplay, buckets of violence and a fresh coat of paint that hopefully leads to a great story in this new universe.
Mortal Kombat 1 launches on 14 September 2023 for PS5, Xbox Series X/S, Nintendo Switch and PC. Make sure you check out our South African pre-order guide and the game's various editions.