Back at CES earlier this year, I met a laptop that I was confident would be a strong contender in the market for Apple's MacBook range. The MSI PS63 Modern is a workforce laptop that is sleek, powerful and boasts a portable design that will suit all walks of life.
Check out our video review of the device below:
[su_youtube url="https://www.youtube.com/watch?v=NJOpHZEe8vY&t"]
Sure, the device is not a super-powerful dedicated gaming laptop, but its GTX 1050 Ti is impressive for a device with portability in mind. The MSI PS63 Modern is targeted at designers and its main message is 16x16x16. This means the device is 16 millimetres thick, weighs 1.6 Kgs and has 16-hour battery life (or so MSI hopes).
MSI PS63 Modern Tech Specs
CPU: Core-i7-8565U
RAM: 16GB
Storage: 512GB NVMe SSD or 512GB M.2 SATA SSD
GPU: NVIDIA GTX 1050 4GB or NVIDIA GTX 1050 Ti 4GB + Intel UHD Graphics 620
The model I got to review is the Core-i7, 16GB of RAM, NVIDIA GTX 1050 model. There is also another configuration that includes a GTX 1050 Ti and an M.2 SATA SSD.
As for expandable storage, the device has two M.2 slots and one extra RAM slot for those who want to upgrade it. You could max this out at 32GB of RAM and at least 2TB of storage.

Design
The MSI PS63 has a very stylish design going on. It screams sophistication with its modern aesthetic. It has a blue chamfered trim around the outer edge of the display that looks great in any situation. I have always been a fan of Apple's iPhone 5 range which used the diamond-cut design and it adds a great level of style to a basic device.
MSI has a very over-the-top logo and on the top of the PS63, the dragon logo has been faintly embossed on to keep that simple style. The shell is made from an aluminium material that is cool and collective. It feels great and does not slip out of your hand when carrying it around. MSI calls this colour grey-black, which is more charcoal shade.
Opening up the device, you are welcomed to a gorgeous narrow-bezel display. The hinge is plastic, which kind of ruins the aluminium shell design, but it could be for heating purposes. Overall, you are looking at a 15.6-inch laptop that is 14×9.2×0.6 inches which is very impressive.
In terms of ports, on the one side, the MSI PS63 Modern has 2xUSB 3.1 ports, combined with a Micro SD slot (yay!). On the other side, you will find the power port, HDMI, Thunderbolt 3, another USB 3.1 and a headphone jack. The device comes with a USB to Ethernet adapter for those wondering where it was.
The keyboard is backlit with a white LED but the big feature on the inside is MSI's new touchpad approach. This giant strip of glass touchpad is what MSI is going for these days with all their notebooks both gaming and work. It is 5.5 x 2.5 inches big and is fantastic. The click is perfect and could be one of the best I have ever tested.
The extra space gives you room to make use of the many gestures that replace the need for a mouse. Pinch and zoom, swiping with three fingers and much more. It really is a smart move by the manufacturer and it has paid off. It is my favourite touchpad to date on a laptop. It also has a fingerprint reader included which is a great value.
Performance 
First off we have the display. Sure, the 15.6-inch 1080p IPS LED display is great but it could be better. Overall, it felt a bit dull when it came to brightness. Its peak luminance is a measly 228 nits, dimmer than most laptops we have ever tested. It could have done with a brighter, more vivid panel. However, while it is not the brightest, it does boast some fantastic colour ratio at 136-percent colour gamut. This is clear across everything you do on the device.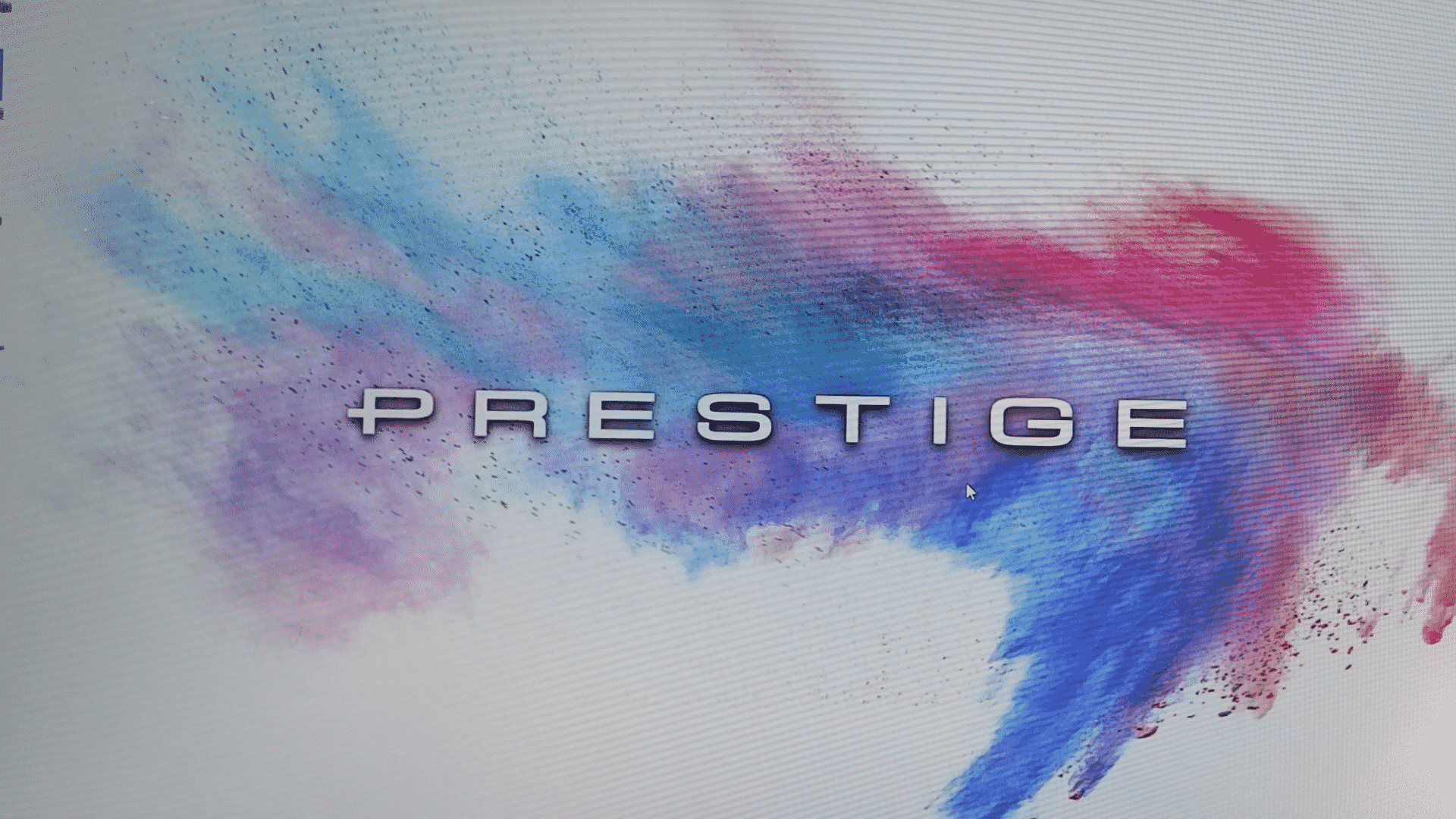 When testing out the device's performance, Geekbench scores were great. The CPU score pumped out 12,768 in a multi-core test, 29,801 when running a Compute Benchmark on the Intel UHD 620 chip and 71,853 when running a Compute Benchmark on the GTX 1050. Average use proved that the internals of the device is fast and powerful with everything just performing extremely well.
When it came to gaming, we ran the typical Final Fantasy XV Windows Edition benchmark and it showed that this little beastly machine could easily pull of most modern games on a medium to high setting while maintaining at least 30FPS. While it is not a gaming monster device, its GTX 1050/1050 Ti is more than enough to keep your inner gamer happy while on the go.
Battery Life
SMI promised 16-hours of battery life on the PS63 Modern. It is slapped all over the marketing and even on the device's info sticker and to be honest, it is a long stretch. Sure, you could get close to that number if you run the device on the lowest performance and lowest brightness while disabling backlit keys too.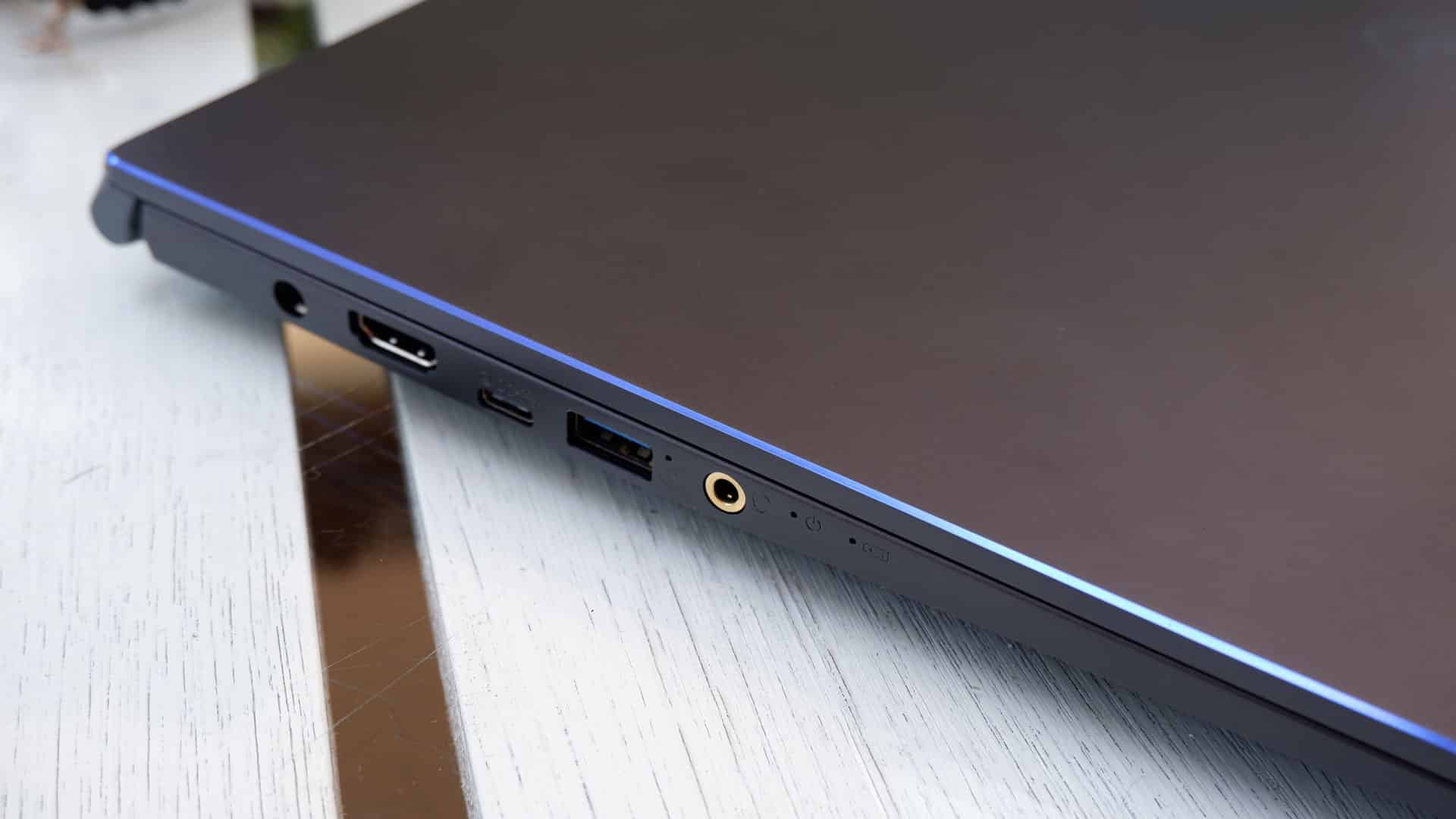 The battery life is great, but don't expect anything close to 16-hours without compromising a lot to get there. We ran the device for about eight and a half hours before it died on us, which is still fantastic in our books.
Verdict
The MSI PS63 Modern is a very sleek and lightweight device and gives us MacBook vibes all over it. Its portability is its best asset but you also get a great entry gaming laptop, fantastic designer device and a powerful work and travel notebook all in one.
It shows that MSI means business when it comes to creating devices that are not red all over and full of powerful gaming chips. They also want to bring a new experience to everyone else too and the PS63 Modern is just that.
If you are looking for a laptop that does a bit of everything on the go then this is a great buy. While its battery life promise is a lie, everything else you get is simply great.
The MSI PS63 Modern retails from R23,999 and will be available at Evetech in late February 2019.