Gaming notebooks are often these large, ostentatious devices with lights blasting out of every corner, and typically sound like jet engines approaching Mach 1. The idea then of a sophisticated, under-the-radar gaming notebook that you can take into the most serious of business boardrooms is enticing and refreshing, so in comes the MSI Stealth 15M.
The MSI Stealth range of gaming notebooks aims to provide just that – an elegant gaming platform that is powerful enough to handle gaming tasks, all while remaining undetectable. The idea is to be able to sit in the boardroom and no one knows that you are actually knee-deep in a gaming session. The MSI Stealth 15M achieves this in its design and performance but it does have one dead giveaway – it's loud. 
The MSI Stealth 15M is a beautiful-looking notebook right off the bat, with a simple logo and badge on the top of the anodised aluminium chassis, with an almost pearlescent finish to the images. The notebook is incredibly slim and lightweight, coming in at juat 17mm and 1.8kg respectively, making it extremely portable and able to use almost anywhere. 
The 15M fits in anywhere thanks to its sleek and minimalist design and while you can crank up the customisable RGB lighting in the keyboard, switching it off truly keeps it under the radar. Around the body is minimal vent ports for air to escape keeping with the stealthy aesthetic aside from some triangular vents at the bottom of the notebook. On the left of the chassis is the power inlet, USB Type-A 3.2 Gen 1 port and a 3.5mm headphone jack. On the right sits the 4K 60Hz output port, another USB Type-A 3.2 Gen 1 port as well as two USB Type-C ports, one of which supports DisplayPort. 
MSI Stealth 15M Specs:
CPU

Up to 12th Gen Intel® Core™ i7 Processor

OS

Windows 11 Home (MSI recommends Windows 11 Pro for business.)
Windows 11 Pro

DISPLAY

15.6″ FHD (1920×1080), 144Hz, IPS-Level

GRAPHICS

NVIDIA® GeForce RTX™ 3060 Laptop GPU 6GB GDDR6
Up to 1332MHz Boost Clock, 75W Maximum Graphics Power with Dynamic Boost.
*May vary by scenario

MEMORY

DDR4-3200
2 Slots
Max 64GB

STORAGE CAPABILITY

1x M.2 SSD slot (NVMe PCIe Gen4)

WEBCAM

KEYBOARD

Spectrum Backlight Keyboard

COMMUNICATION

802.11 ax Wi-Fi 6 + Bluetooth v5.2

AUDIO

I/O PORTS

1x Type-C (USB3.2 Gen2 / DP)
1x Type-C USB3.2 Gen2
2x Type-A USB3.2 Gen1
1x (4K @ 60Hz) HDMI

BATTERY

3-Cell
53.8 Battery (Whr)

AC ADAPTER

DIMENSION (WXDXH)

WEIGHT (W/ BATTERY)

COLOR
Internally, the Stealth 15m packs quite a punch with the Intel Core i7-1280P processor, Nvidia RTX 3060 GPU, 16GB DDR4-3200 RAM (which can be upgraded to 64GB) and a 1TB NVME storage solution. The panel is a 15.6" FHD 144Hz panel which offers stunning gameplay and high framerate in most games. Initially, I thought it was odd to see pair a 3060 with a standard FHD panel as the 3060 is by no means a sluggish GPU, but after testing I realised it would not have been smart to add a QHD panel and sacrifice frame rates over resolution. 
The keyboard was fairly easy to become accustomed to with a smooth typing feel, making all day workloads less taxing on your hands. The trackpad was also as easy to use as previous iterations and despite its slight offset to the right my palms never interfered with it. The speakers are positioned at the bottom of the chassis on the left and right side.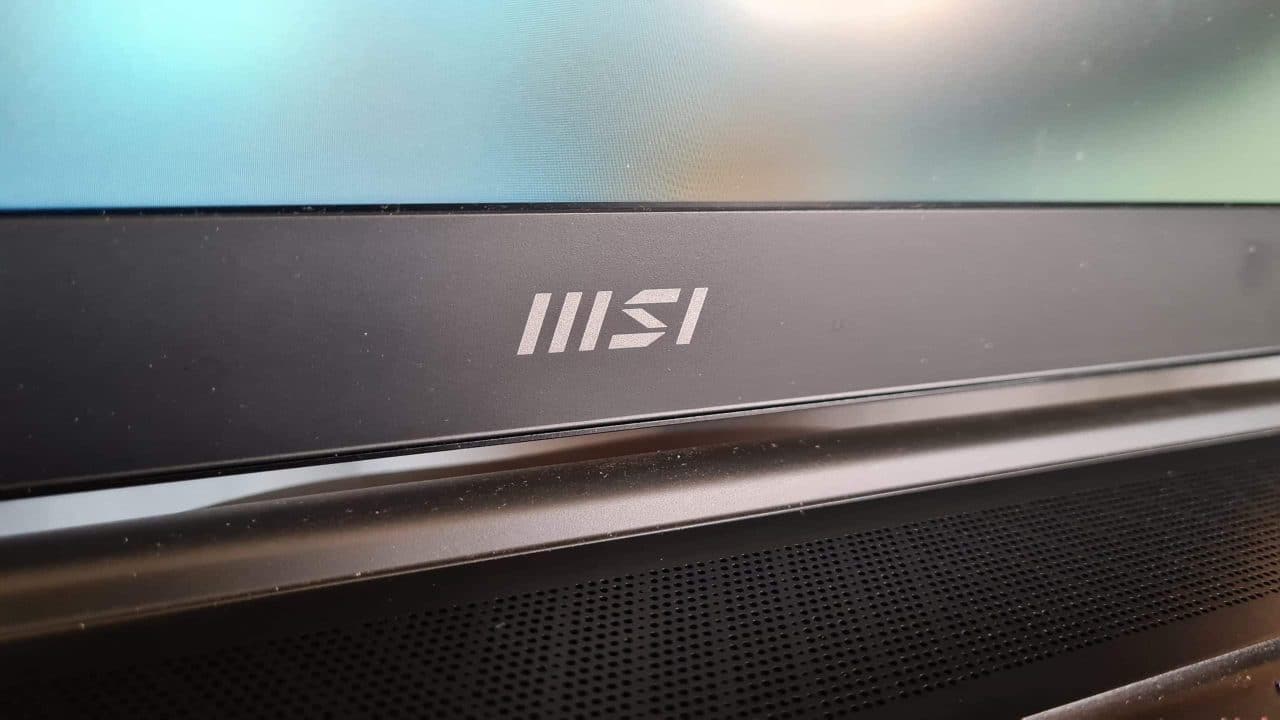 The MSI Stealth 15M excels at portability, being able to easily carry and use seemingly anywhere, whether it's for gaming, content consumption or standard work processes. The sleek and subtle design and aesthetic meant I could work anywhere without looking like I just climbed out of a 90s rave party. Being only 1.8kg I was even able to work for longer periods of time on my lap than I would with a conventional gaming notebook, which would start to become uncomfortable after some time. 
MSI Stealth 15M Performance
The Stealth 15M consistently delivered high frame rate results across multiple titles that were tested, thanks to the combination of the RTX 3060 GPU and the FHD 144Hz panel. The display, unfortunately, had a little hint of that washed-out look but overall, most titles were still impressively shown and great to look at, offering smooth and buttery visuals thanks to the high refresh panel. Content consumption such as YouTube and Netflix were also fabulously showcased, offering a great portable content device (other than a phone) for you to enjoy. 
Sadly, where the display did falter somewhat is content editing, as it is not 100% colour accurate but outside of a dedicated design notebook, you would probably have a similar experience on a higher spec gaming notebook as well – seeing as how they are intended for gaming and not necessarily content creation. However, if you are looking to use something light, portable and capable of light editing work on videos and images, then the Stealth 15M is still an excellent contender. 
In terms of gaming, the 15M is certainly no slouch, upholding a consistent 60fps mark even on the highest setting. Impressively, Elden Ring ran without a hitch on the highest graphical fidelity, and while some arenas saw frame rates dip a little, its overall average came back to the 60fps mark, which is perfect since that is where it is capped. The Witcher 3 was also handled admirably with an average of 50-60fps (again, only some areas were a problem like densely populated towns) but upheld its smooth and efficient gameplay, and the same can be said for Metro Exodus. 
Away from graphically intense titles, the Intel Core i7-1280P handled its gaming tasks quite effectively as well, with titles such as Surviving Mars running beautifully on the 15M. No amount of individual processes slowed the CPU down enough to cause noticeable issues in gameplay, meaning I could maintain my dominion over Mars without any hinderance. 
Depending on the graphical intensity of the title, the battery would typically offer around 1 hour of life before calling it a day, which is fairly typical of most gaming notebooks. However, what was quite impressive was that the Stealth 15M only comes equipped with a 54Whr battery, meaning the components were rather an energy efficient. Outside of gaming, the battery would typically last a good 2.5 hours with the highest power efficiency option, again, depending on your task and workload. 
The only real drawback of the Stealth 15M – which is a double-edged sword – is the rather audible fans that spool up to keep the entire system cool. It is worth noting that the fans do an impressive job to keep the system's thermals in check but it is at the cost of fan noise. While it is fair to say that the Stealth 15M outperforms its competitors when it comes to cooler performance, it does sadly mean a rather egregious fan noise, which I would happily trade for better performance. 
MSI Stealth 15M
Performance -

8/10

Value -

8/10

Cooling -

8/10

Value -

8/10
Summary
The MSI Stealth 15M is a great all-rounder with a sleek design and good performance with the only give away is the noisy fans
Pros
Sleek design
Stealthy aesthetic
Good gaming performance
Great business workhorse