It is now officially confirmed. The new PS5 console variation, also known as Series 1200 uses a redesigned SOC which results in lower power consumption and lower temperatures. Earlier this month Sony began shipping a new PS5 console model around the world with Australia getting it first. We covered a teardown video where YouTuber Austin Evans pulled apart the console and compared it to the launch PS5 1000 and second variation 1100 series.
While Austin did a great job comparing the console's heatsinks and new ventilation system, he didn't get as far as tearing down the internals to take a look at the actual CPU. What Austin did discover what that the PS5 1200 series now uses substantially less power than the launch model. In fact, it reads around 200W compared to 230W on the 2020 console.
Tech site Angstronomics has now confirmed why this is the case. They tore down the new PS5 1200 series to find a whole new SOC inside the console. The PS5 now comes with an enhanced AMD Oberon SOC known as the Oberson Plus. The SOC makes use of the TSMC 6N process making this a 6nm SOC.
The manufacturing process behind this TSMC 6nm SOC is easier, cheaper and is rule compatible with the 7nm chips meaning it will operate exactly the same as the previous SOC found in the other PS5 consoles. You're not getting any performance boost whatsoever and the chipset won't have any problems performing tasks that the 7nm chip can do.
One major draw to the 6nm chip is the fact that it offers 18.8% more transistor density than the launch model. This means it comes with reduced power consumption and reduced temperatures.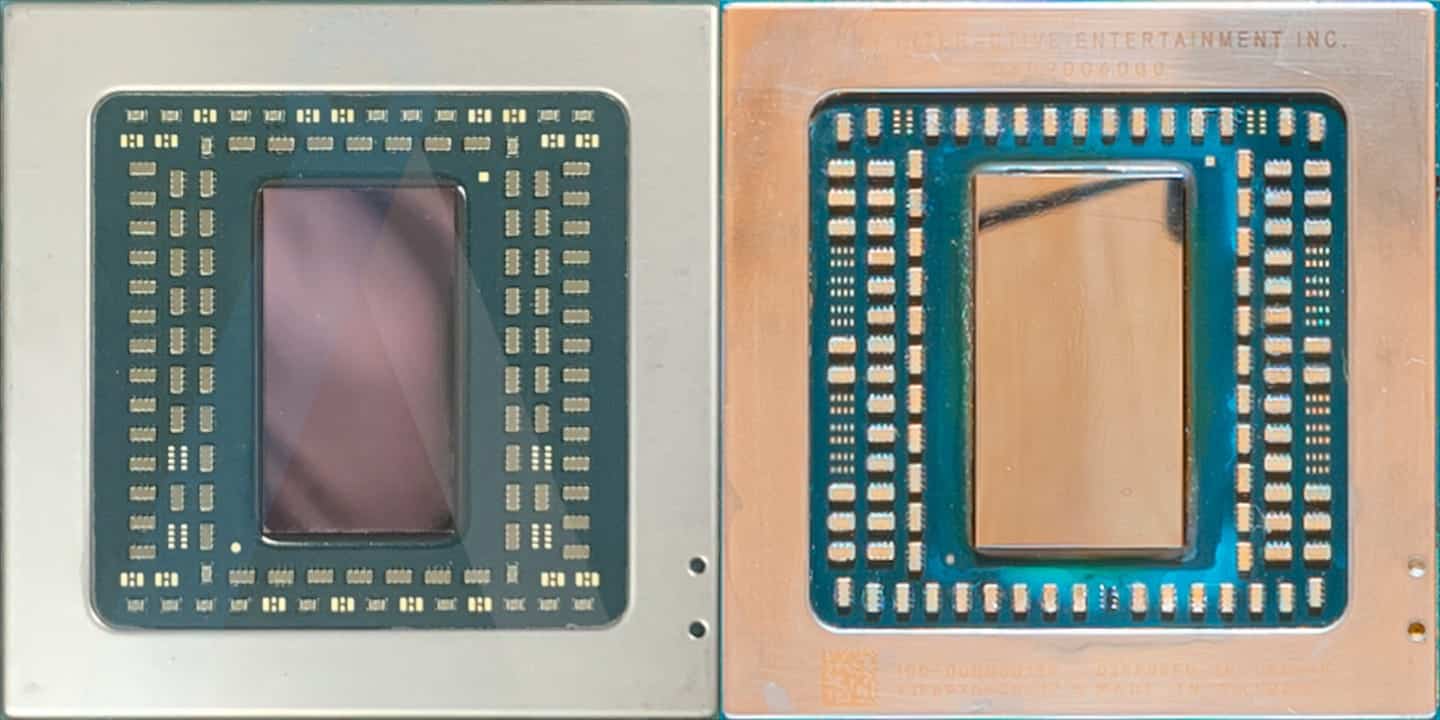 The 6nm SOC is the reason why the new PS5 1200 series is lighter and uses 30W less power. The heatsink inside the PS5 1200 series doesn't need to be so big now thanks to the 6nm SOC. The chipset is 15% smaller than the 7nm model too which draws less power.
Sony will also be able to produce more chips using the 6nm SOC due to the smaller die size. Roughly 20% more chips can be produced at the same cost as more chips can fit onto a single wafer during manufacturing.
This new die means that Sony can now produce more chipsets than before at a faster, cheaper rate. This is something Sony has been aiming for since the launch of the PS5. The company has faced major supply constraints during the PS5 lifecycle tied specifically to the pandemic and the issues it caused in the semiconductor industry.
The company will completely phase out the production of 7nm chips and only focus on new AMD Oberon Plus 6nm SOCs going forward.
Source: Angstronomics