For those of you who never had a chance to play the Wii U version of the awesome Super Mario Bros U, Nintendo has released the game again on the Nintendo Switch. This is yet another game release on the Wii U to release again on the Switch which makes sense given the Wii U's poor sales meaning few people experienced the best jewels.
Super Mario Bros U was originally released back in 2012 for the Wii U and it was one of the first HD games ever released from Nintendo. Fast forward a few years and New Super Mario Bros U Deluxe makes its Switch debut capturing all the magic from the original on Nintendo's buffer, portable gaming machine. It is a direct one-to-one copy of the game but its biggest selling point has to be the ability to use all your colourful Joy-Cons to play the multiplayer aspect of the game.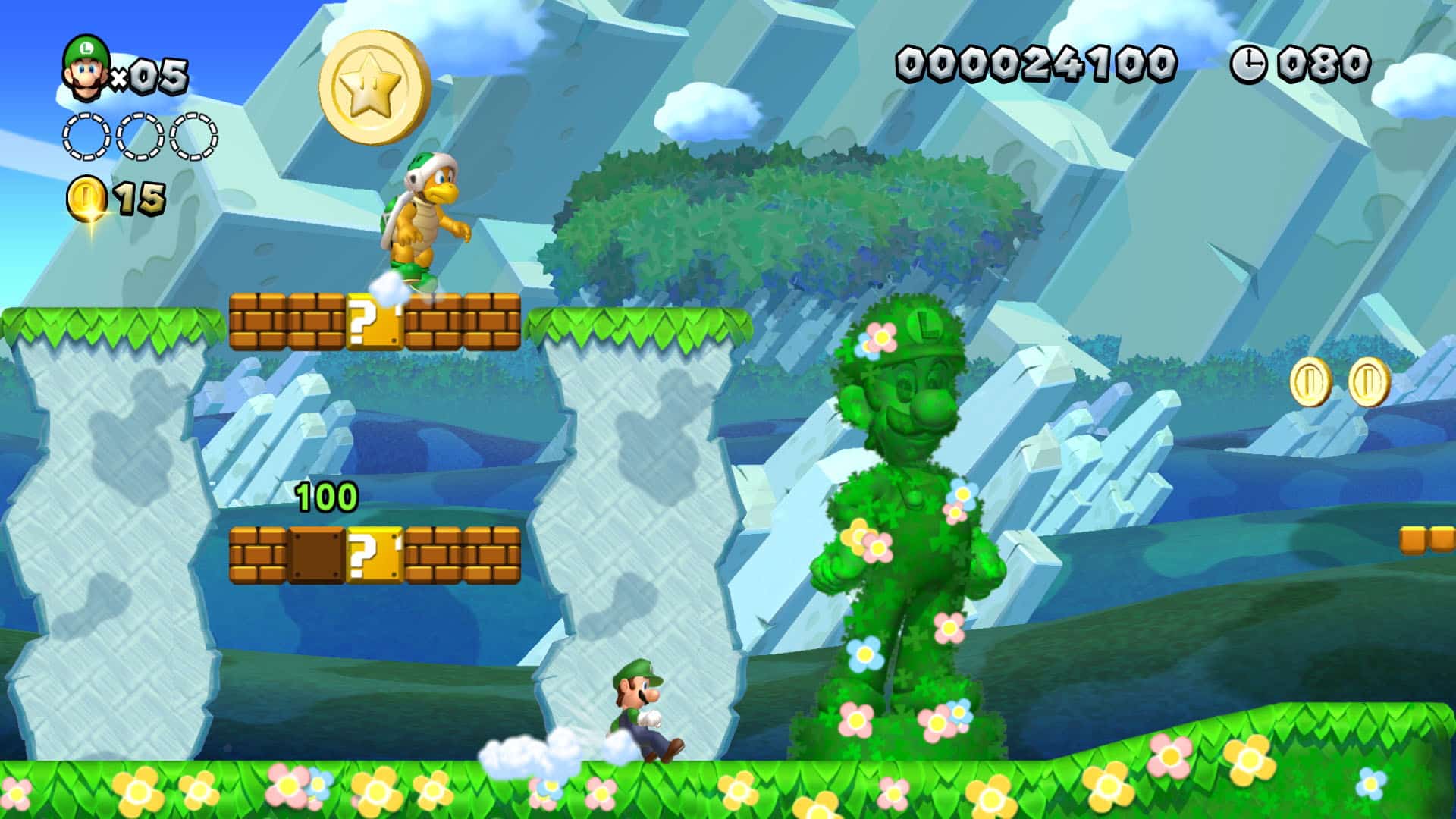 Mario, Luigi, Toadette, Nabbit and Yellow Toad set off on a deadly adventure to save Princess Peach from Bowser's clutches. Yes, it is an age-old tale of a damsel in distress and is the iconic Super Mario experience you have played throughout the history of gaming, just with some pretty decent visuals and new hardware. You can choose from any of the many playable characters with some of them being a normal experience and others offering mechanics to make the experience much, much easier. Toadette, for example, does not die. Instead, she respawns in a bubble. Luigi feels very different to play too. He has a lot less traction while running around making him an advanced character.
Once you select your character you are taken to a classic reimaging of the old-school Mario World experience. The world is presented to you and as you explore the lines, every node leads to a new stage which leads to a showdown against one of Bowser's many henchmen. The stages are what you play the game for as every single one of them oozes creativity and Nintendo's award-winning level design. From the caves to the high clouds to the deadly sands of the desert.
The game throws many obstacles in your way and you have to master moving through them all, collecting the three hidden coins, getting power-ups that help make things a little easier, and get to the flag in time.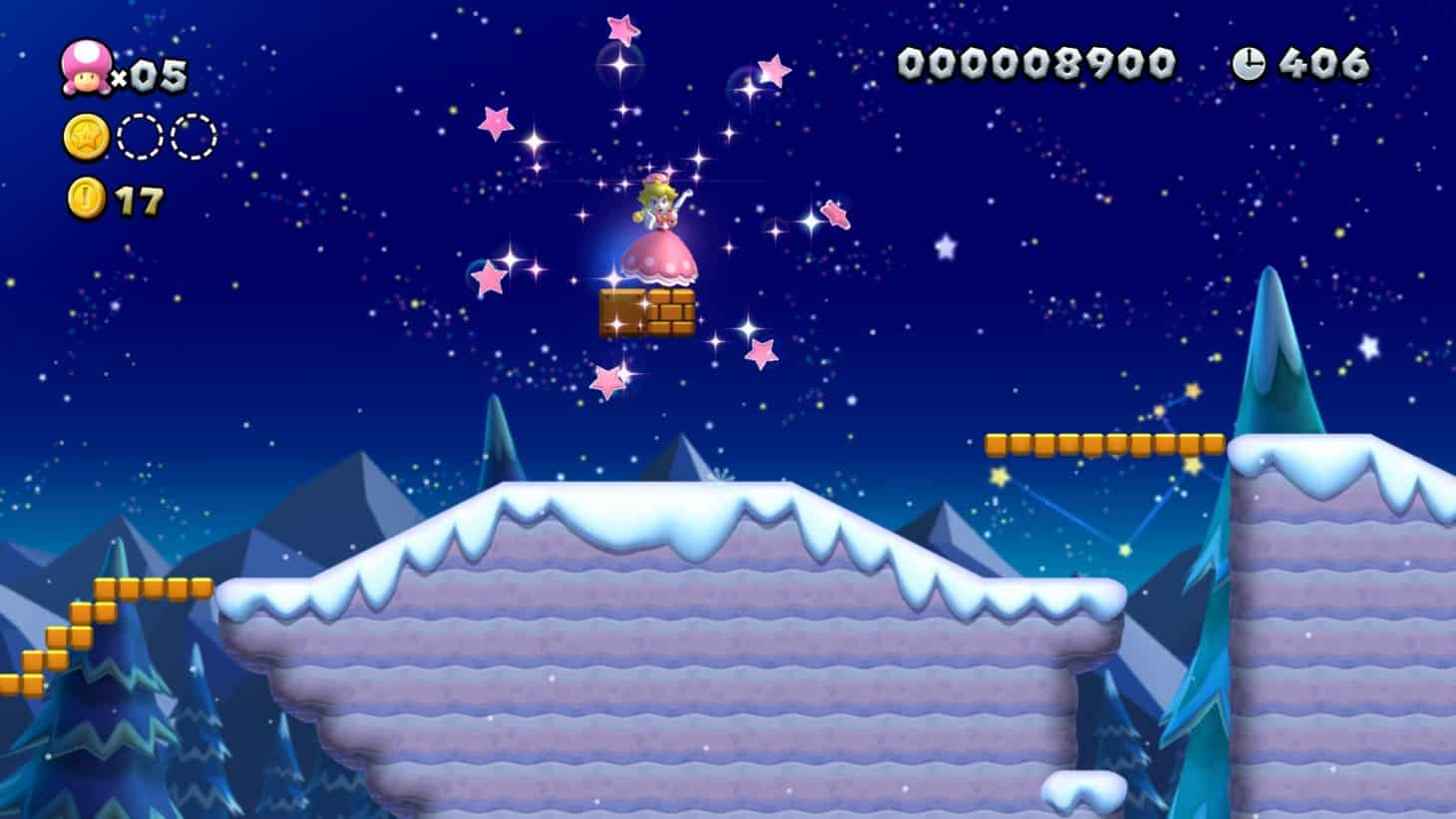 Multiplayer in Super Mario Bros U Deluxe is one of the best around as it sees up to four players running around like crazed lunatics on screen, collecting coins, and mastering all the jumping puzzles the series is famous for. Players can interact with each other which makes things very fun but a lot harder at times. You can jump on other players' heads and get boosts to get to higher areas, pick players up and kick off them to get around. While this all sounds like great game mechanics, when you take a bunch of inexperienced gamers and put them on screen at one time it just leads to a lot of laughter, anger and then crying.
You will be the cause of the loss of many of your friend's lives as you bump into them, prevent them from landing that perfect jump, and pick them up and throwing them off the ledge by accident (not really). It makes for an interesting experience and if anything, the game goes a lot faster than usual as the level only fails when all players are dead at the same time. When playing solo, if you die, well, you are dead and the game will take you back to the world map for you to start from the beginning or the checkpoint of that level.
The game lasts a good few hours and has a great selection of levels. There are, of course, more hidden ones you can find by taking a different route through a stage and unlocking a special exit. You can also collect all the hidden coins for even more stages to complete. The game is not lacking in content at all and makes for a chunky experience thanks to the inclusion of the Luigi DLC which released for the Wii U game in 2013.
Have a Nintendo Switch? Never played the Super Mario Bros U on the Wii U? Well then is the game for you. But it also makes one great platforming game if you love the Super Mario Bros series. There is a lot to do here and even though the game has not been visually upgraded at all, it makes a great classic re-release.

This review is based on a review copy sent to us by Nintendo.
Available On: Nintendo Switch | Release Date: 11 January 2019 | Price: R749