Netflix is said to debut its upcoming The Witcher show in December this year and while we wish we could share everything we know about the show, we can't because we all know very little. However, new images have surfaced that could reveal a little more about the plot and perhaps some of the characters, and a monster we will see in the show when it makes its debut later this year.
RELATED: Over 7 Million People Sat and Watched the Fortnite Black Hole
An Italian publication Corriere uploaded a handful of new official images of the first season of the show and they hint at some rather freakishly looking things.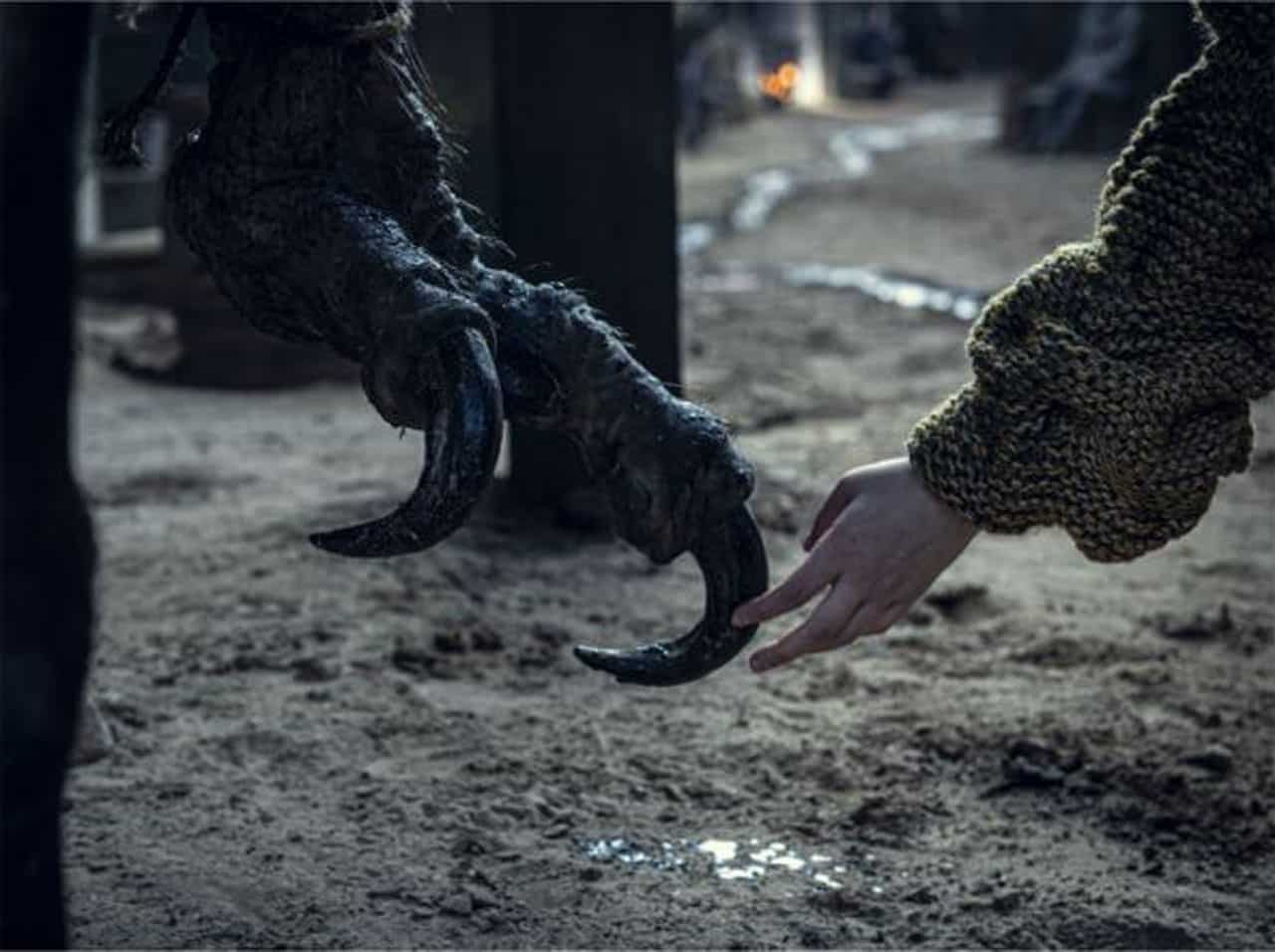 First, we have what seems to be the foot of a monster. It is not clear what monster it is but our guess, it could be a Griffin given its bird-like claws. Yes, we know there are only two toes but the other could be out of camera behind the larger one in the shot. It could also be a Kikimore as according to sources, this image is from the pilot episode of the show which adapts The Lesser Evil, a chapter from the Last Which book into an episode. 
The Lesser Evil follows Geralt of Rivia as he visits the town of Blaviken to try and kill the Kikimore monster. Geralt hopes to gather some coin for his hunt but instead gets caught up in a feud between the town's Wizard and a young woman named Renfi.
The only image not taken from episode 1 is this last one of the sorceress Yennefer played by Anya Chalotra. This image is from episode 3 which. We don't know much about the story and plot surrounding this episode yet but we could guess it has something to do with introducing Yennefer to the viewer.
Netflix will soon announce a release date for The Witcher show which will no doubt be sometime in December 2019.
[su_youtube url="https://www.youtube.com/watch?v=cSqi-8kAMmM&t" width="900″]